Table of Contents

[Hide]

[Show]
Comparison of ozonated deodorant to similar products containing baking soda, magnesium hydroxide or activated charcoal in effectiveness and safety.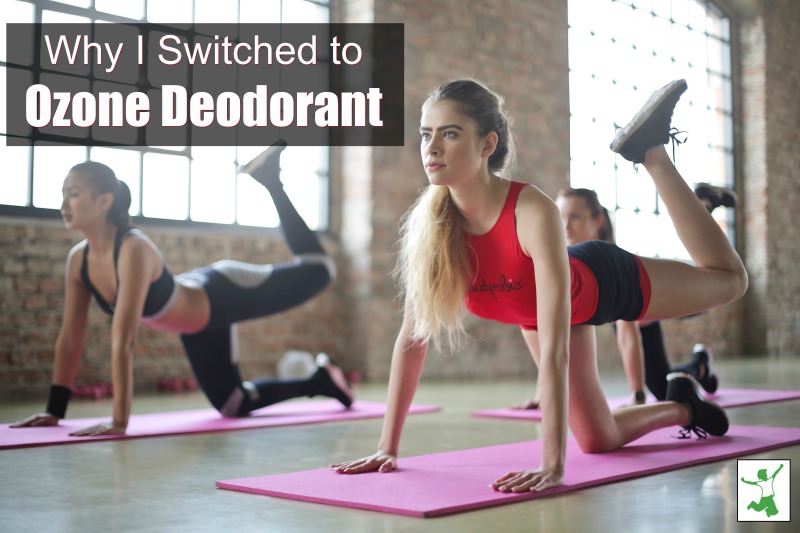 The ingredients in your typical supermarket antiperspirant are downright scary. Between the aluminum, parabens, triclosan and synthetic fragrances, it's no wonder these products are linked to everything from allergies and hormone disruption to breast cancer.
It's shocking to me how many people still buy them despite the well-established and compelling research against their use.
The trouble is, natural deodorants aren't a particularly exciting alternative.
First of all, like any natural product, you have to read labels carefully. Some brands that market themselves as "natural" are anything but. While they might not contain parabens or aluminum, they may still contain other dangerous substances. Read the ingredients carefully!
Baking Soda
Most natural deodorants that are legitimately nontoxic contain at least some baking soda as an active ingredient.
When I first tried using this type of product, I found they couldn't be applied after shaving because they burned like crazy!
People with sensitive skin usually can't use them at all because they irritate no matter when they are applied.
The last straw for me was finding little white clumps of baking soda on my exercise mat after a few seconds of extended child's pose in yoga class.
Magnesium Hydroxide

So, I switched to a sensitive skin deodorant that contained magnesium hydroxide and activated charcoal instead of baking soda.
I was happy to notice that these products worked better than baking soda-based ones.
However, I was still getting little clumps on my yoga mat. And, the burning still occurred after shaving although it was less than with baking soda-based products.
I also discovered that the magnesium hydroxide in these formulations is suspected by the Environmental Working Group (EWG) to have nano-scale ingredients that can be absorbed into the skin. Hence, this chemical is listed as "fair" and given a 1-4 rating on a scale of 10 for toxicity. (1)
I prefer that all the ingredients in my personal care products be a zero or a 1 on the EWG skin deep database, so, I started looking around for yet another alternative.
Ozonated Deodorant
What I found was a new type of natural deodorant that uses ozonated oil as the active ingredient. It's made by the same trusted company that makes ozonated oils recommended by biological dentists for other uses such as flossing teeth.
Ozone is a green substance according to the EWG. It is completely safe for use in personal care products as the active ingredient. (2)
These products are clear liquids that you apply to underarms as an old-fashioned roll-on.
You can choose between unscented ozone deodorant or naturally scented with essential oils.
I've been using ozonated deodorant for a couple of months now, and I have to say, that I'll never go back to a baking soda or magnesium hydroxide based product again.
I can apply it anytime without any irritation even immediately after shaving.
The clear liquid doesn't stain or clump up on my clothes or end up on my yoga mat.
It also seems to work far better than any other type of natural deodorant I've ever used before (and I've tried MANY brands over the years).
The only downside of ozone-based deodorant is that it works best if you let it dry a bit before getting dressed. However, I don't find this particularly inconvenient compared to the alternatives!
Have you tried ozonated deodorant yet? How did you find they compare to other natural deodorants?