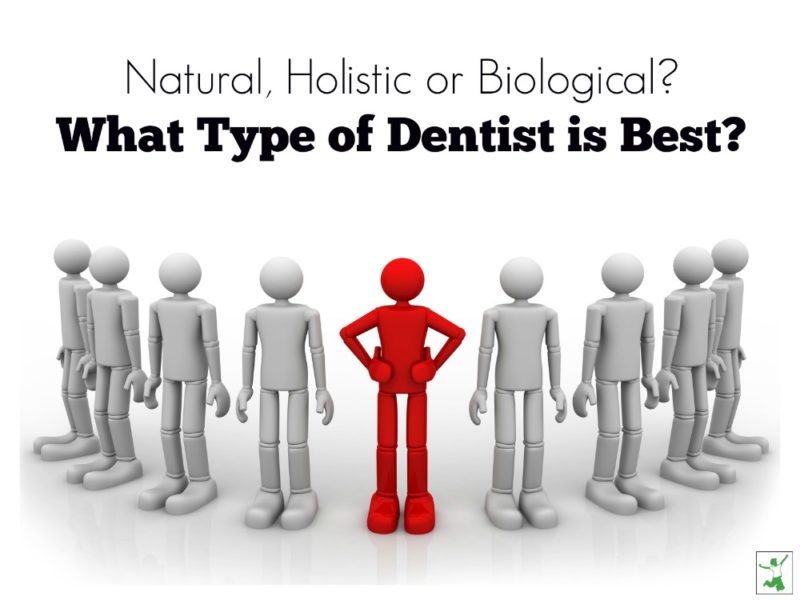 Finding a dentist whose treatment philosophy matches your own is quite a challenge today! The fact is that there is a lot of gray areas when it comes to the definition of a biological dentist versus one who espouses a natural or holistic approach.
For example, it has become trendy for dentists to market themselves as "natural". What this actually means from one practitioner to another, however, can be drastically different.
Thus, it is imperative and necessary that YOU, the potential patient, thoroughly vet a dentist. This is ideally accomplished before sitting down in that dental chair and consenting to treatment.
Relying on glossy marketing brochures or a slick website is NOT sufficient!
A few minutes of investigation can potentially save you years of health woes down the road.
Toxic dental therapies can make sense in the short term. Over a period of years, however, these same treatments could trigger life-altering autoimmune issues.
What Holistic Dentists All Have in Common
There is literally only a single thing that all dentists who call themselves "natural", "holistic", "biological", "mercury-free", "restorative" or any other catchy term have in common.
Each must have graduated from a Doctoral Program for Dentistry and are certified with one of the following credentials:
DDS (Doctor of Dental Surgery) or
DMD (Doctor of Dental Medicine)
Beyond that, it gets very complicated!
Alternative Dental Philosophies
It is important for patients to understand that there is no "School of Holistic Dentistry".
Hence, any dental practitioner that calls themselves "holistic" simply concluded at some point in their career that dental therapies have the potential to impact the health of other parts of the body.
This observation led them to modify their treatment protocols in one or more areas.
YOUR GOAL should be to find a practitioner who is alternatively minded in whatever area you need treatment for.
For example, if you need to get mercury fillings out and replace them with composites, do you need to find a dentist who doesn't use fluoride during teeth cleanings?
No, you don't (although this would be a more ideal scenario for sure).
All you need is a dentist who has received advanced training and certification in the proper handling of mercury (aka "silver") fillings.
Checking for this additional certification ensures that removing your silver fillings will be a safe process and won't be a worse health hazard than just leaving them in your mouth!
Membership and/or certifications from professional organizations to check for should include one or (ideally) more of the following:
International Academy of Oral Medicine and Toxicology (IAOMT)
Holistic Dental Association
International Academy of Ceramic Implantology (IAOC)
American Academy of Craniofacial Pain (AACP)
International Association of Mercury Safe Dentists (IAMSD)
International Academy of Biological Dentistry and Medicine (IABDM)
In short, just because a dentist allows the option to skip fluoride during a child's teeth cleanings does not make him/her a good fit to fill cavities, remove root canals or otherwise treat your entire family's oral health needs.
Usually, a quick scan of a dentist's bio will give you an easy way to assess their dental philosophy. This is usually listed on his/her office website.
Need a Second Opinion?
I was talking on the phone with my biological dentist, Dr. Carlo Litano DMD, the other day about this very subject.
He told me that he regularly does phone consultations with people who need a second opinion or dental coaching on their particular oral health situation.
You've probably noticed that true biological dentists who are holistically minded in all areas are few and far between! As a result, this service might prove to be of benefit to you or someone you love now or in the future.
If you have a dental diagnosis and/or treatment plan that you aren't sure is of benefit to your health or just need some advice, Dr. Litano's office is available for a phone consultation to help you assess the situation.
You can either set-up an appointment on his website or call the office at 727-300-0044 to schedule a call with the receptionist.