How to properly freeze a loaf of sourdough bread so that when it thaws in the refrigerator, there is no sticking or mushiness that could cause torn slices or loss of texture.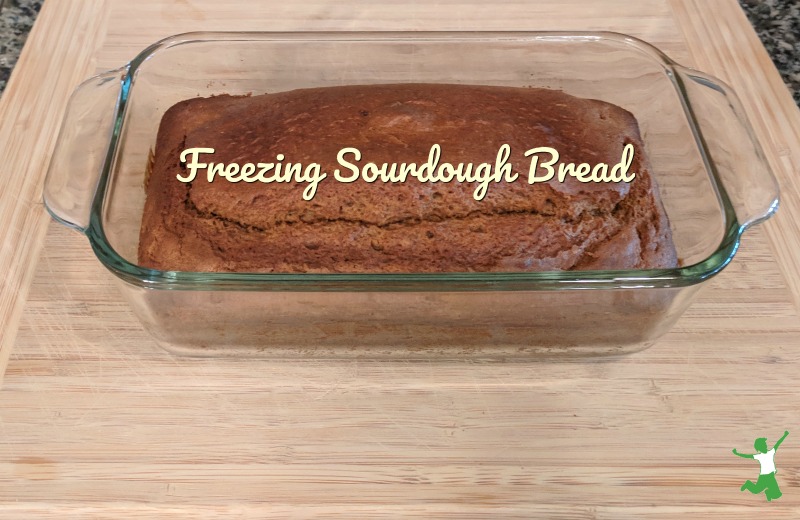 Do you bake your own sourdough bread or buy authentically made loaves from a small bakery? If so, you might have tried freezing it, especially if you use it fairly slowly at a rate of about 1-2 loaves per week like my family does.
After many years of baking my own bread myself, I now buy it instead. This is because I discovered a small bakery that ships freshly baked to your door.
It saves me a lot of time in the kitchen and is a great price, so I am happy to give them my business. In addition, it is a welcome relief to have a quality source to give me a break in the kitchen after all these years of doing it myself.
I tend to order a box of freshly made sourdough bread, tortillas, bagels, and hamburger buns every 3-4 weeks (see the full sourdough offerings here). To save on shipping, I order 6-10 items at one time.
This necessitates freezing what I won't use within a week.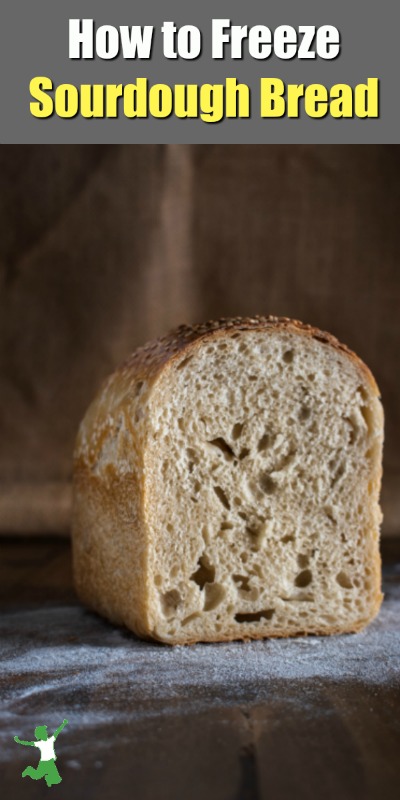 How to Freeze Sourdough Bread
Freezing sourdough is a bit trickier than freezing regular bread.
The soft center characteristic of authentic sourdough bread has more moisture. Hence, in my experience, sticking can be a problem when you thaw it out.
In the video below, I show you an essential task that I perform before I freeze my freshly baked sourdough goodies to prevent this from happening.
This ensures that each loaf, stack of tortillas, or half a dozen bagels thaw perfectly every time. This simple task also maintains texture integrity with no ripped corners or pieces otherwise broken off as I try to separate them.
If you buy from a small bakery like I do or bake a lot of loaves at one time, this kitchen hack will save you a lot of grief and torn slices!
Never frozen sourdough before? Don't be afraid to try it! If you use this trick, you will hopefully find, as I have, that the loaf retains excellent texture when you are ready to eat it.
How to Thaw for the Best Texture
The best way to thaw a loaf of sourdough bread or any baked good, in my experience, is to simply place it in the refrigerator overnight.
If you are in a hurry, you can use a knife to gently pry a slice or two from the frozen loaf and toast on low for a quicker thaw.
Once defrosted, you can then reheat as usual. A temperature of 375F/ 190C is optimal.
Starter too?
By the way, you can also freeze sourdough starter. In fact, it is a good idea to put some of your starter into long term storage even if you take no breaks in your baking routine.
This gives you a "sourdough insurance policy", so to speak, in case something unforeseen happens to your homemade sourdough starter and you need an emergency backup.
Do you have any sourdough kitchen hacks to share? Please let all of us know your tricks of the trade in the comments!