Table of Contents

[Hide]

[Show]
A large-scale study of over 50,000 women investigated the cancer risk for those that use hair color and straighteners. The research builds upon previous studies on the health dangers of commercial hair dyes.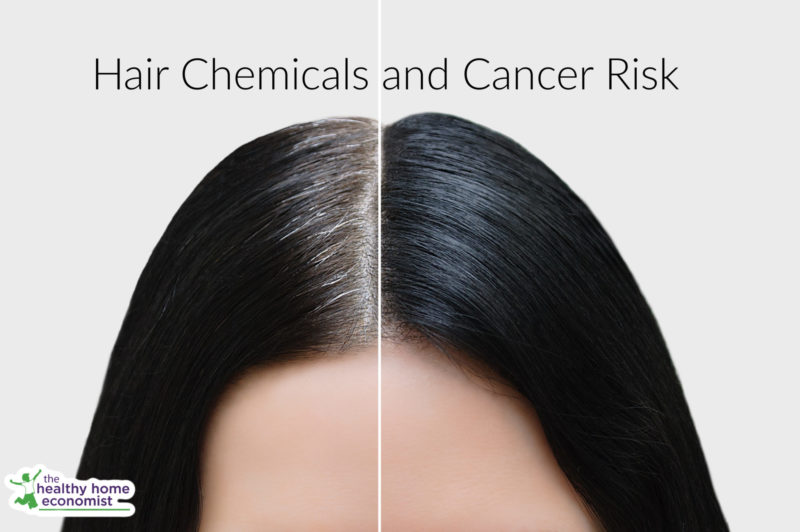 Oprah once declared that hair color was the "greatest cosmetic invention of the 20th century that has carried over to the 21st." (1)
Unfortunately, this chemical-laden quest to look younger than your years may be exacting a heavy toll according to the peer-reviewed International Journal of Cancer.
Hair Chemical Toxicity

It is well known that conventional hair care products contain endocrine-mimicking substances that disrupt hormones. Some of these chemicals are known carcinogens.
This is particularly true of permanent hair color and straighteners.
To examine the risk of breast cancer from exposure to these products, researchers analyzed the health outcomes of 50,884 women. Their ages ranged from 35 to 74 years, and they lived in the United States and Puerto Rico. (2)
The participants all had a sister with breast cancer. However, they were free of the disease at the start of the study.
It is important to note that the researchers did not test participants for BRCA gene mutations. Hence, it was unknown whether they were at genetically elevated risk themselves despite having a close family member with breast cancer.
Each participant completed an enrollment questionnaire about hair product use over the past 12 months.
Dyes and Straighteners

During follow‐up 8.3 years later (mean), researchers identified 2,794 breast cancers. The diagnoses were either invasive breast cancer or ductal carcinoma in situ (DCIS).
For those who had reported using permanent hair dye at the start of the study (55% of participants), breast cancer risk was associated with a 45% higher risk of breast cancer in black women and 7% higher in white women.
Among all participants, the use of chemical hair straighteners was positively associated with breast cancer risk. In addition, the frequency of exposure and the elevated risk rose together in tandem.
Of note is that neither the use of semi-permanent dye nor temporary dyes appeared to affect breast cancer risk.
Stephanie Bernik, MD, chief of breast surgery at Mount Sinai West Hospital in New York City, called the study "provocative". She further suggested that the research raises questions as to the safety of permanent hair dyes and straighteners and their role in breast carcinogenesis. (3)
Is Coloring Your Hair Safe?
The large scale of this study should definitely be of concern to those that use permanent hair color or straighteners on a regular basis.
The study adds to previous research about the long-term safety of hair dye, especially permanent black, brown, and red. Yale researchers found that these colors double the risk of developing non-Hodgkin's lymphoma. (4)
In conclusion, if hair color is a cosmetic enhancement that cannot be avoided entirely (best option), then opting for natural, temporary hair dyes such as henna is a smart strategy to avoid potential cancer risks.
While only hair color and straightener have been studied so far, it seems prudent to seek out natural brands when it comes to other hair care products as well.
If you're looking for some ideas, these are the natural personal care products I use.
This article on how to do a hair detox can give you some ideas on how to transition from dyed to natural locks.
Some women such as 60-something "Groundhog Day" actor Andie MacDowell are increasingly embracing their gray locks. "I'm a silver fox", MacDowell declares proudly. She goes on to explain that forgoing hair color does not equate with "letting yourself go" and that her children view her natural look as "badass". (5)

References
(1) Oprah Considers This the Greatest Cosmetic Invention
(2) Hair dye and chemical straightener use and breast cancer risk in a large US population of black and white women
(3) Hair Chemicals Linked to Elevated Breast Cancer Risk
(4) Increased risk of non-Hodgkin's lymphoma linked to hair dye
(5) Andie MacDowell is Embracing Her Gray