Last weekend I had the opportunity to visit ground zero of the local food movement in the United States: Polyface Farm in Swoope, Virginia.  Polyface Inc. has been featured in Smithsonian, National Geographic, Gourmet and numerous other radio, television and print media. The farm achieved iconic status as the grassbased farm featured in the New York Times bestseller Omnivore's Dilemma by Michael Pollan and the award-winning film documentary, Food Inc.
My visit occurred as part of the annual fundraiser for the Farm-to-Consumer Legal Defense Fund to celebrate its mission and vision to defend the rights of sustainable family farms and artisan food producers to make their products directly available to consumers in a manner that protects, preserves and enhances the environment and its natural resources.
If you love local, nutrient dense food and want to preserve your right and your children's right to access it in future years, I encourage you to become a member of the Fund today.  There is no more effective use of $50/year (or $5.25/month) to protect your food freedom. When the Farm-to-Consumer Legal Defense Fund reaches a critical mass of membership, you can be sure that the FDA and USDA won't be sending in fully armed swat teams to mess with our dear farmers anymore!
What a day that will be!  I look forward to it and we can all make it a reality by pulling together to support the Fund!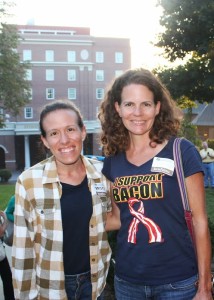 I thought I would share a bunch of photos with you from my idyllic day in paradise at Polyface. The weather was perfection, the company cheerful, enthusiastic and stimulating, and the food nothing short of sensational. Many thanks to Kristina Hernandez (pictured with me at right) who took most of these gorgeous photos and generously shared them with me for you to enjoy.
When I first arrived at Polyface, the big white tent stood out. This is where the farm to fork breakfast and luncheon took place as well as the inspiring after lunch program.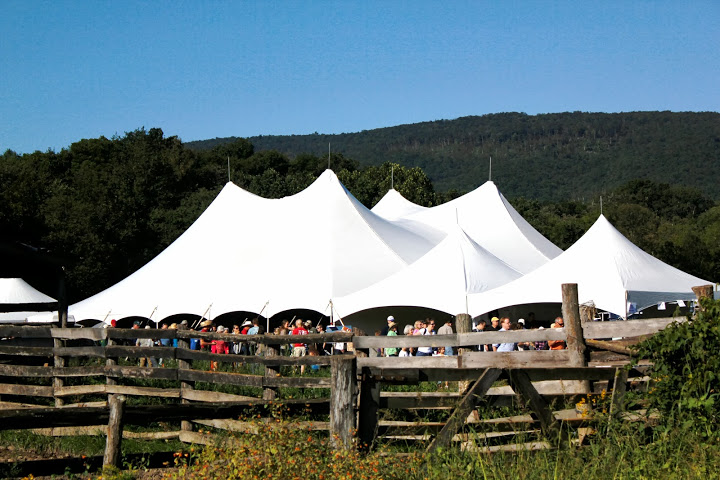 Kristina, our photographer, standing in front of the registration area as attendees arrive.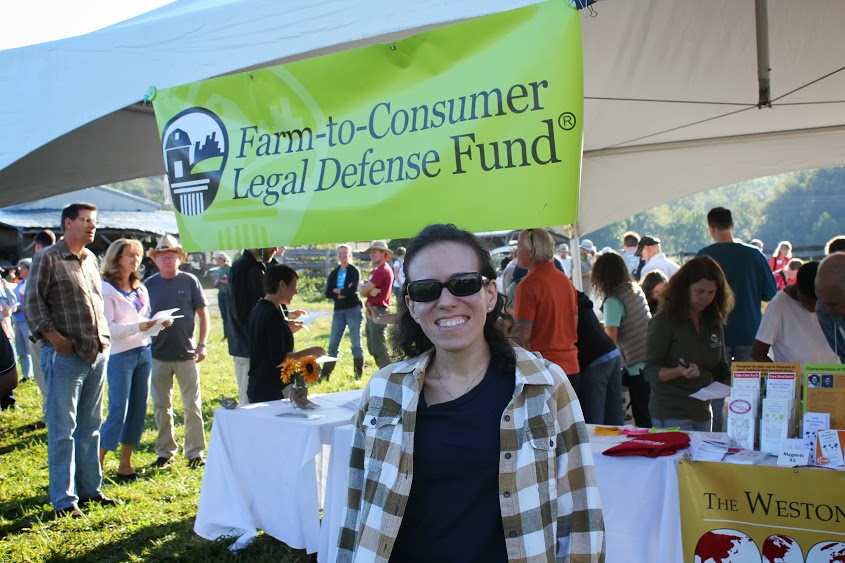 Here I am shortly after arriving at Polyface catching up with my good friend, Kim Schuette, Weston A. Price Chapter Leader of San Diego, California and owner of the clinic Biodynamic Wellness.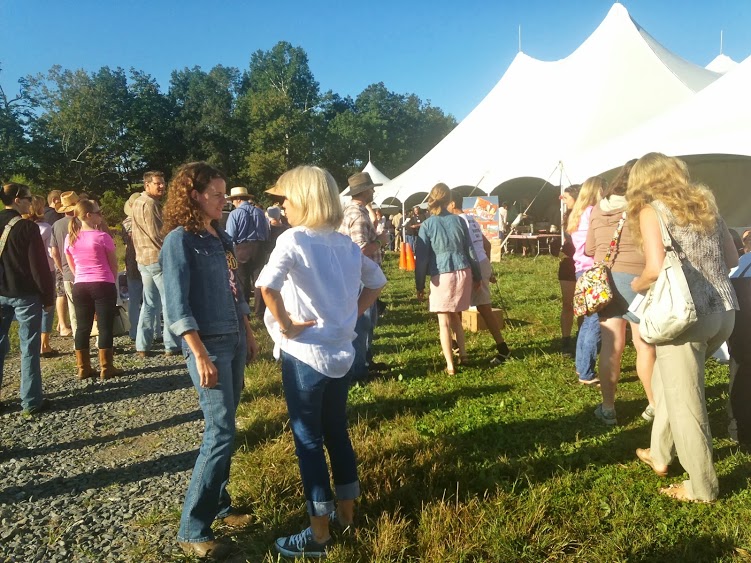 After an amazing breakfast buffet consisting of smoked salmon, egg casserole, salmon souffle, soaked muffins,pastured sausage, farm fresh yogurt with fixins, and of course, fresh grassfed milk, everyone loaded up on three large wagons loaded with hay bales for the grand tour of the farm with our host Joel Salatin.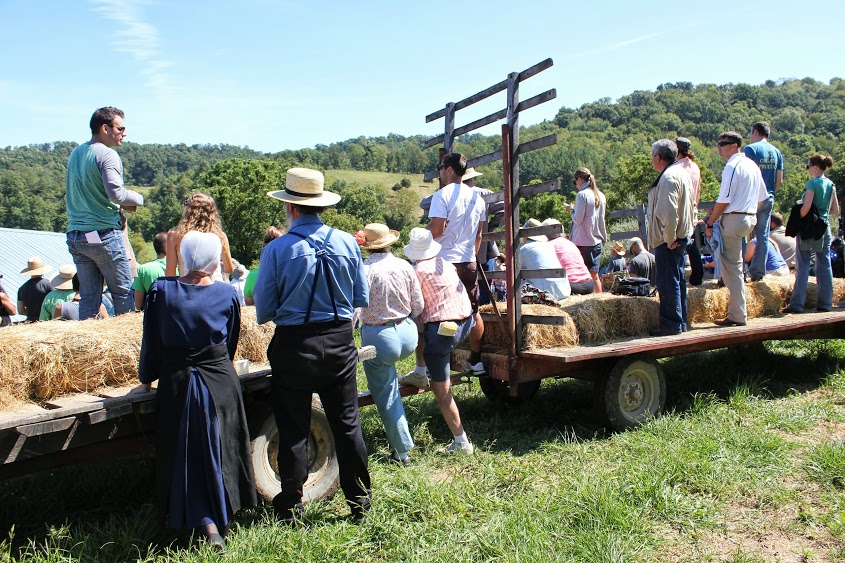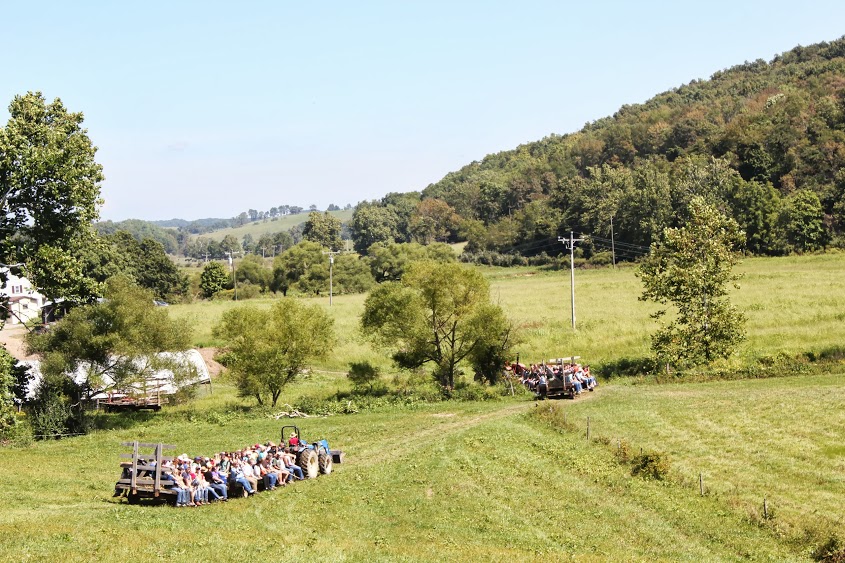 At each stop on the tour, Joel Salatin gave an in depth, 15-20 minute explanation of how that particular farm rotation worked. Back and forth discussion with the tour attendees was encouraged with many taking the opportunity to pick Joel's brain.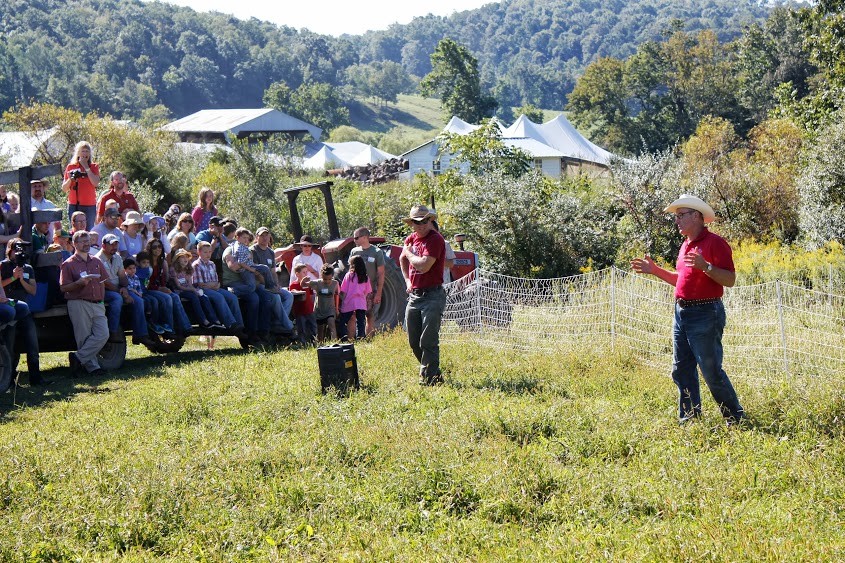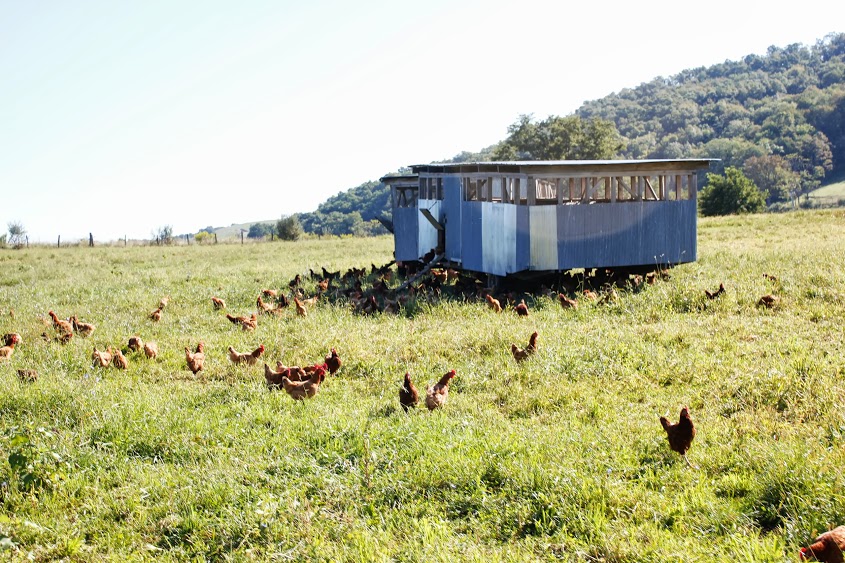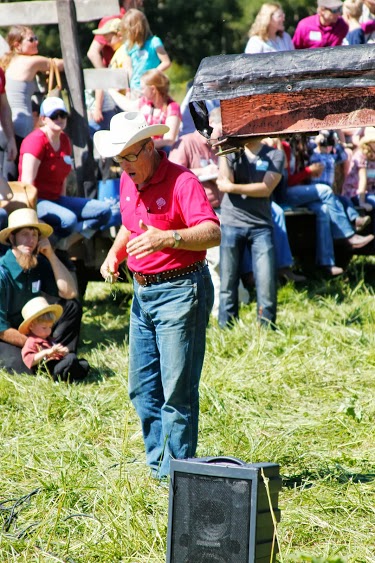 Listening to Joel was both entertaining (he is hilarious!) as well as incredibly informative.  My brain was in overdrive!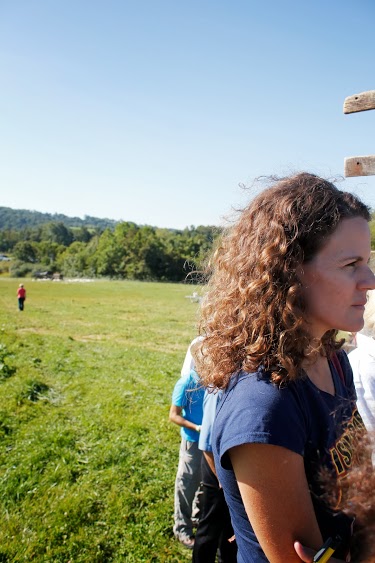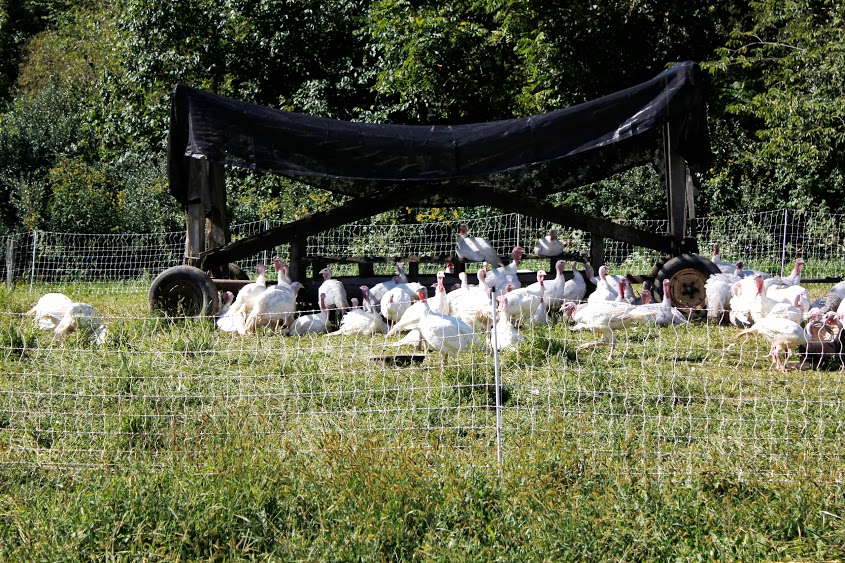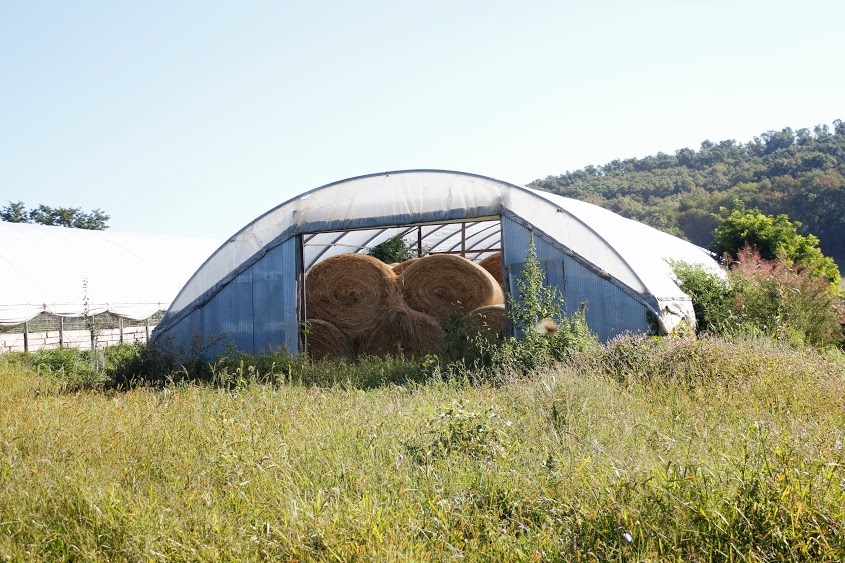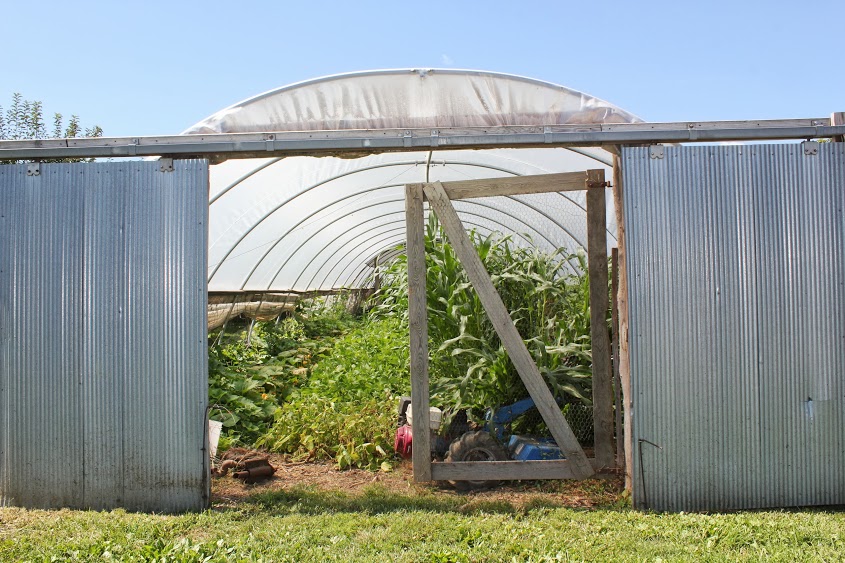 Joel has an arrangement to allow his neighbor's cows to graze on part of his land alongside his cows.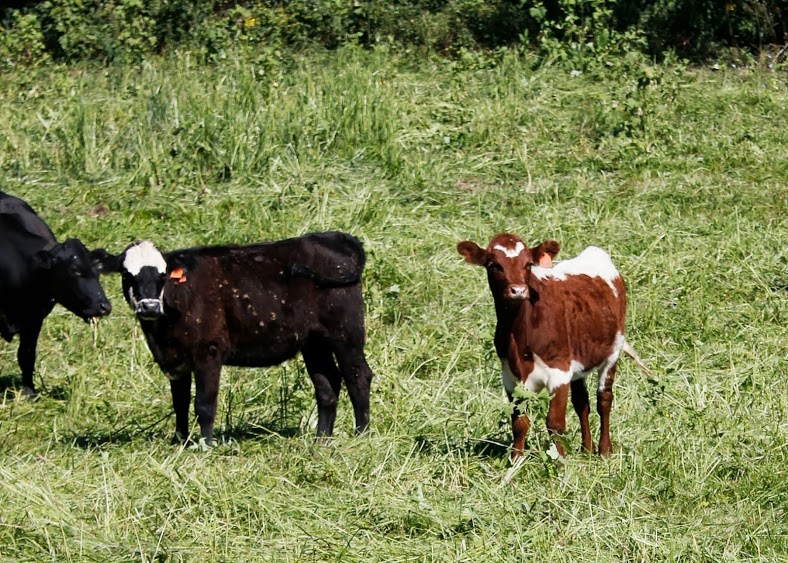 With my new friend Jubilee, a Polyface intern, in front of the Raken house (rabbit-chicken house). Amazing set-up designed by Daniel Salatin, Joel's son. The raken house is the subject of a new short film directed by Kristin Canty who also directed Farmageddon.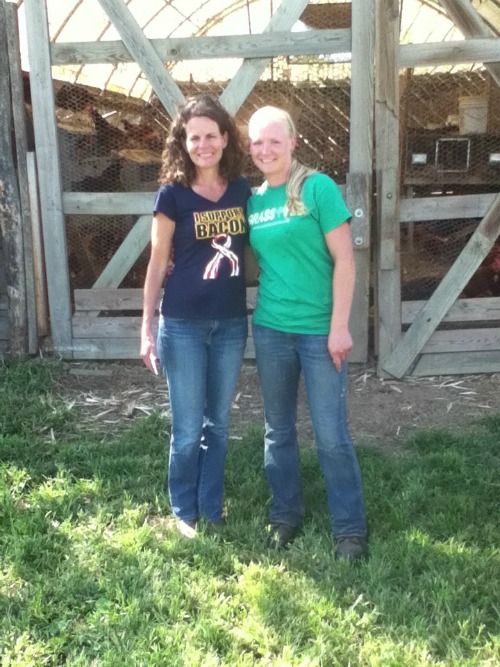 After the tour which took a couple of hours, it was back to the big tent for lunch. Pastured pork, chicken, baked beans, and many other selections tantalized our tastebuds! Everyone got very excited when dessert was brought out which consisted of peach cobbler and grassfed ice cream!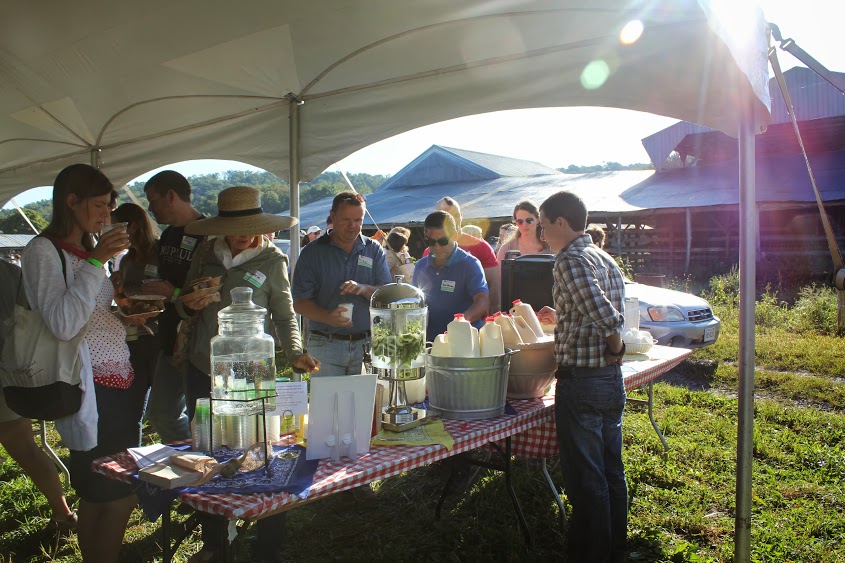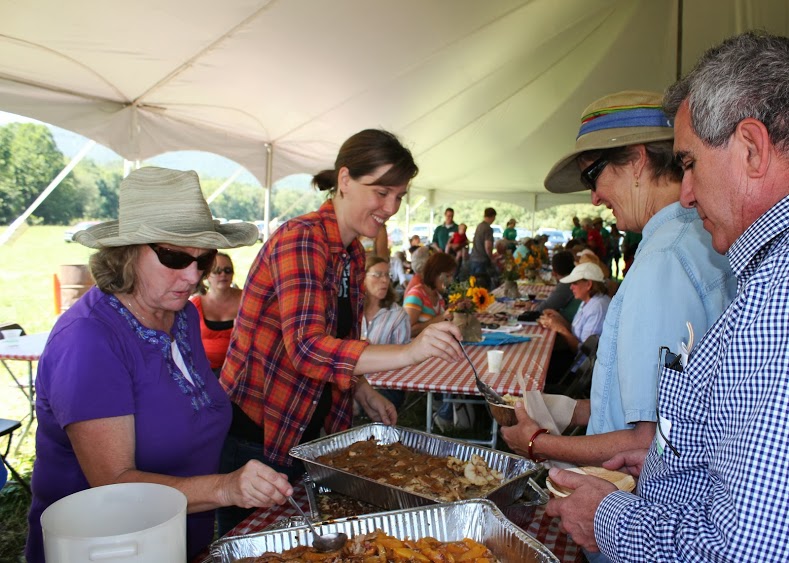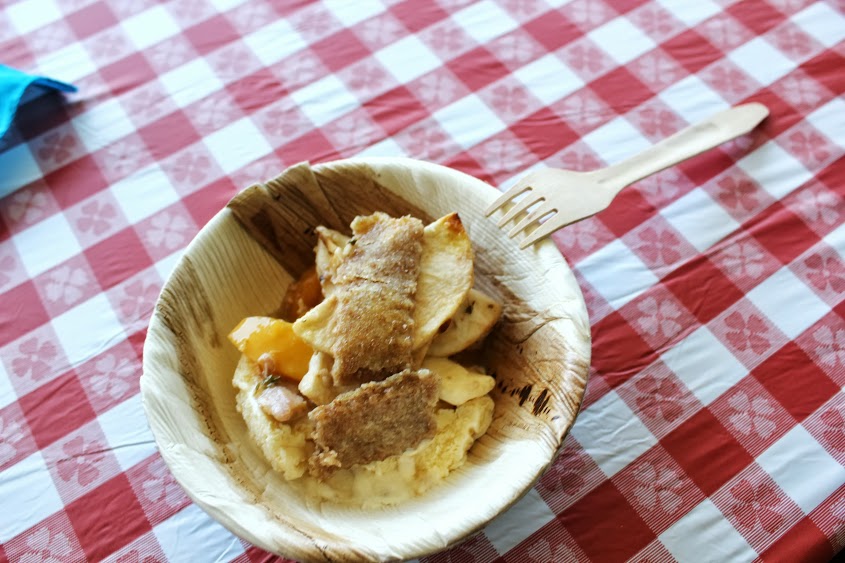 A visit to the Polyface Farm Store was an absolute must! If I lived anywhere within 3 hours of Polyface, I would make it a point to drive in every month or so and load up!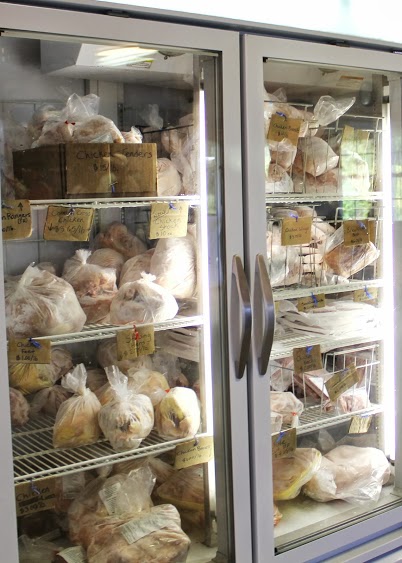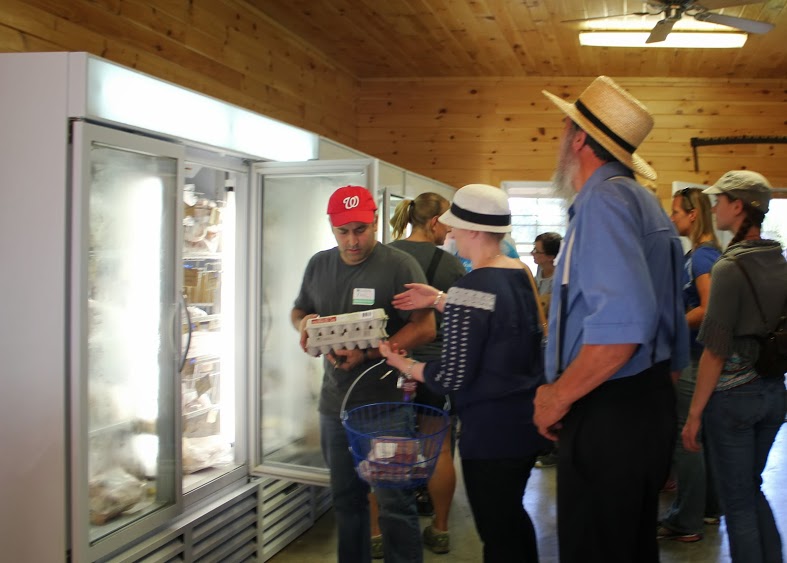 After our day at Polyface came to an end, many attendees headed over to nearby Staunton, Virginia for the Bacon Palooza and screening of the new film documentary American Meat, which features Polyface Farm. It was great to catch up with lots of amazing people at this event. Below are dear friends Amy Cazin and Casey Parker, of Primal Pit Paste fame who also happen to be members of my local food buying club in Tampa!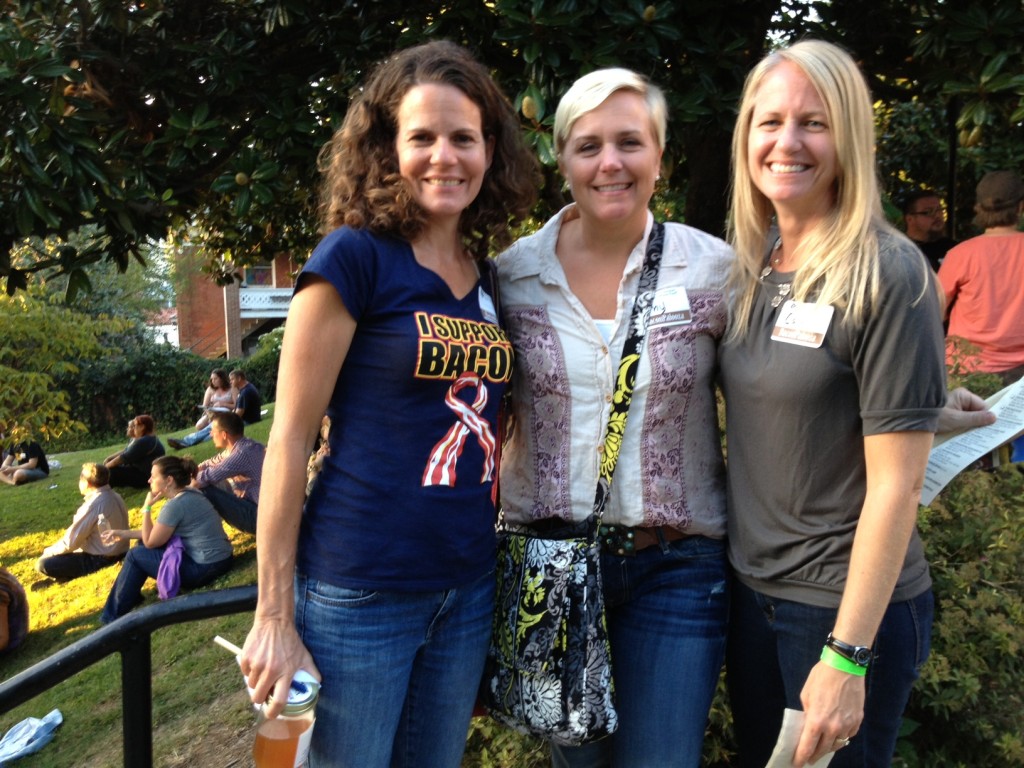 Both the Polyface Farm and Bacon Palooza fundraiser events were a sell-out so if you would like to visit local food heaven too, I would suggest making your plans early for the event next year in September 2014. I really hope to attend again!
Sarah, The Healthy Home Economist