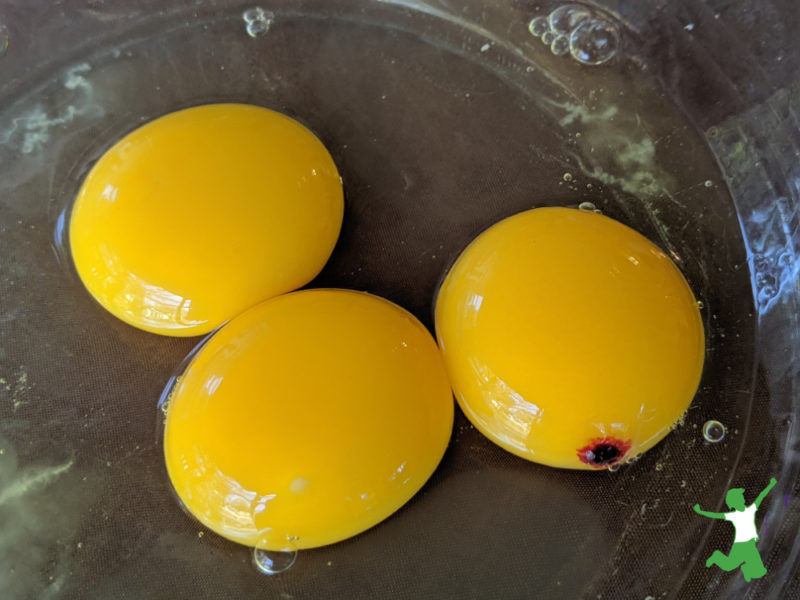 Blood spots in egg yolks are a phenomenon of nature that most people have never experienced. These "meat spots" as they are sometimes called, are usually encountered only by those of us who keep chickens for eggs in the backyard.
Commercial eggs and even those from the health food store or farmer's market don't typically contain blood spots. This is because those who sell eggs for a living typically "candle" them before packaging. The process can be done either manually or by machine. It involves shining a light through the eggshell to check for defects.
Eggs sold as Grade A will almost never contain a meat spot, hence why most consumers are completely unaware that they are, in fact, quite common!
What Causes Blood Spots in Eggs?
Contrary to popular belief, a blood spot in a yolk is not a sign that the egg is fertile.
The meaning is much more mundane than that!
An egg "meat" spot simply indicates that there was a tiny rupture of a blood vessel in the hen's ovary or oviduct. It's completely normal and happens fairly frequently, especially in larger chicken breeds.
They are also more common in chickens that lay brown eggs for some odd reason.
It can happen in goose and duck eggs too.
Size
Meat spots can vary in size quite a bit. Some are tiny dots and others are quite large and almost look like a clot as shown in the picture above.
In my experience, older hens tend to lay eggs with meat spots more frequently than younger hens.
The egg yolk in the picture above with a large blood spot came from one of my biggest hens who was 8 years old at the time.
Are They Safe to Eat?
The first time I saw a blood spot in one of my chicken's eggs, I was very concerned. I thought the chicken was either sick or the egg was contaminated in some way.
The truth is that eggs with blood spots are perfectly safe to eat.
You can even eat a blood spot yolk raw if you had planned to add it to a breakfast smoothie or to liven up a soup. It's always a good practice to wash eggs in warm, soapy water before cracking though, particularly if you intend to eat them raw.
How to Remove a Blood Spot
If you are uncomfortable eating an egg with a blood spot because you are vegetarian or simply queasy about blood in general, simply take a small spoon and lift the meat spot out of the egg yolk before cooking it.
If you eat kosher, however, you will likely need to toss eggs with any visible blood in them.
Bloody Egg Whites
Sometimes, if a larger blood vessel bursts, the egg white may appear pink or red too. I've personally never had this happen in many years of backyard chicken-keeping, but apparently, it does happen on occasion.
Those eggs are safe to eat too.
Note that you should never eat egg whites raw, whether clear or occasionally bloody. This is because egg whites contain antinutrients that can cause digestive distress and block nutrient absorption.
Meat Spots Indicate Freshness

It's good to know that the occasional blood spot in your eggs is totally normal and a natural part of egg-laying.
Another positive thing to know is that a blood spot is a sign of a very fresh egg. This is because, after a hen lays an egg, if it isn't cracked and eaten within a few days, the spot tends to diffuse into the white and disappear.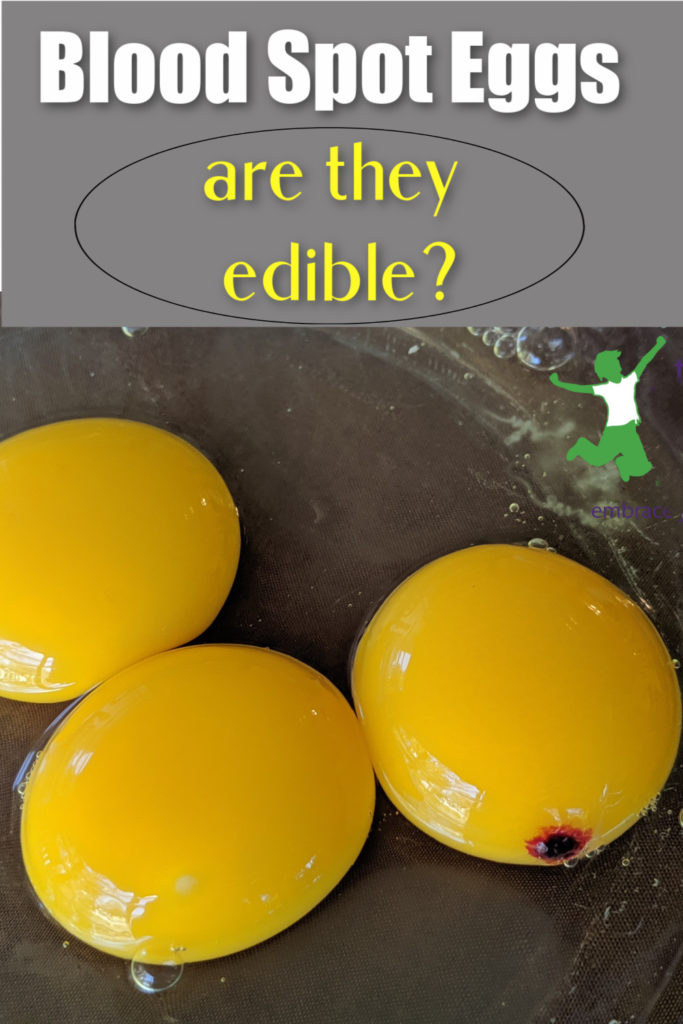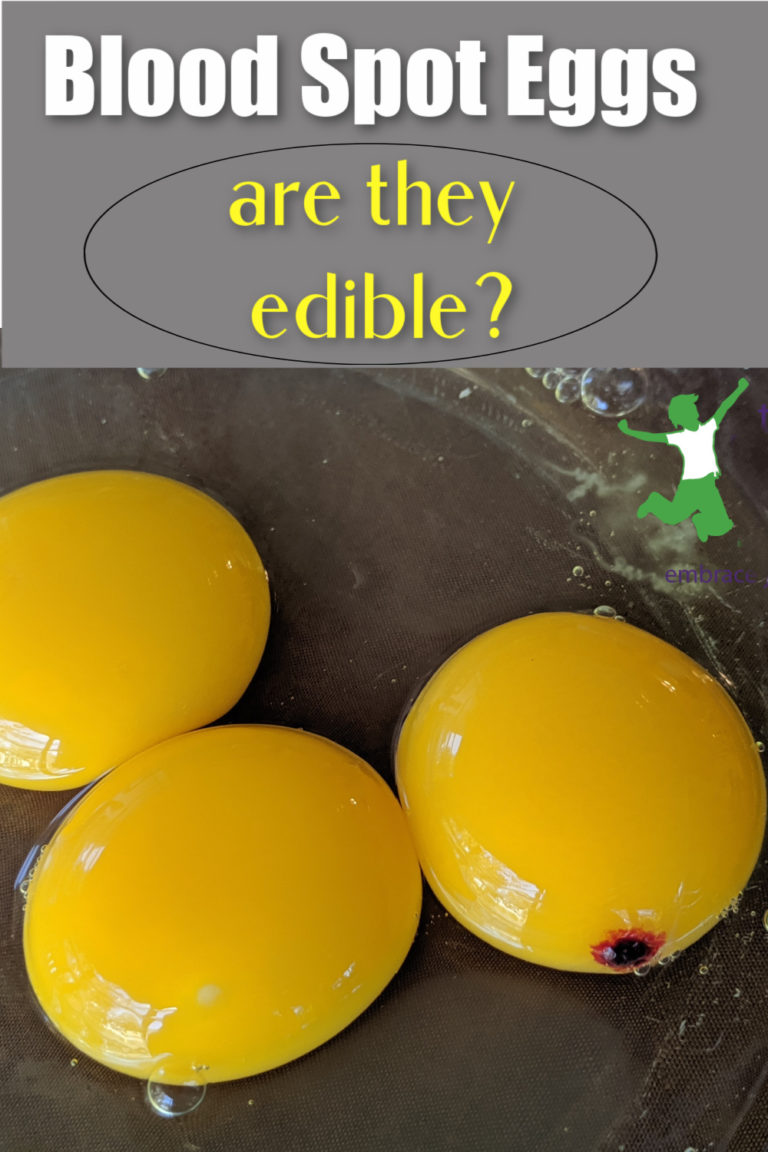 References
(1) Blood Spots in Eggs
(2) Blood in Egg
(3) Are Bloody Eggs Kosher?