Table of Contents

[Hide]

[Show]
In the first peer-reviewed study of its kind, scientists find a strong link between the composition of the gut microbiome and mortality outcomes up to 10 years in advance pertaining to the cardiovascular or gastrointestinal systems.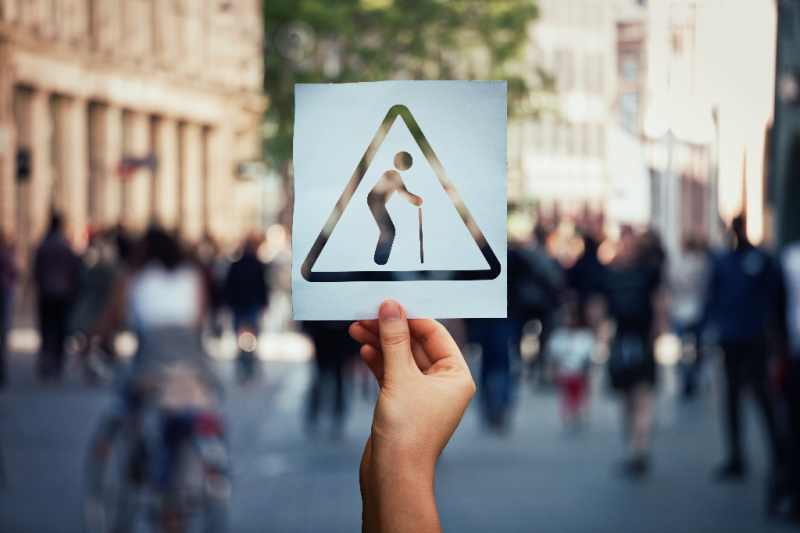 A study published in the May 2021 issue of the peer-reviewed journal Nature Communications is shedding light on how the composition of the microbial "signature" in a person's gut can be predictive of increased mortality risk up to a decade in advance. (1)
The long-term study began in 2002 with scientists gathering fecal samples from 7,211 Finnish adults with an average age of 50. The health records of the participants were then tracked for the next 15 years.
Researchers employed a machine-learning algorithm to identify the presence of specific microbial species in fecal samples that correlated with death over the long follow-up period.
The Enterobacteriaceae family of microbes presented a strong association with increased mortality risk specifically from gastrointestinal and cardiovascular causes.
Pathogenic Gut Microbes and Inflammation
An earlier study has already identified that inflammation can promote the overgrowth of Enterobacteriaceae. Thus, it is not known at this time if this particular microbial group is an early indicator of illness or whether the microbes actively contribute to the development of cardiovascular or intestinal diseases. (2)
Teemu Niiranen, co-author of the new research, had this to say about the findings:
Many bacterial strains that are known to be harmful were among the enterobacteria predicting mortality, and our lifestyle choices can have an impact on their amount in the gut. By studying the composition of the gut microbiota, we could improve mortality prediction, even while taking into account other relevant risk factors, such as smoking and obesity. The data used in this research make it possible for the first time to study the long-term health impact of the human gut microbiota on a population level. (3)
While this research is the first to link microbiome composition with long-term mortality outcomes, the researchers were quick to point out that science is still a long way from developing a microbiome test that can predict death.
Best Ways to Rebalance Gut Microbiome Quickly
While the researchers did not offer any advice for resolving an imbalanced gut to prevent the development of cardiovascular or intestinal issues that could shorten lifespan, other research does!
There are a few probiotics on the market designed to specifically contain strains shown by science to improve cardiovascular as well as gastrointestinal health by reducing populations of pathogenic microbes such as enterobacteria.
This is the brand I suggest investigating as it is the most transparent with regard to the research-backed strains for both heart and gut health. It also comes in a prebiotic capsule containing Indian pomegranate that survives stomach acidity so that therapeutic benefits are optimized.
I also suggest considering homemade kefir made with live grains as an important addition to the diet for improving gut health. Studies have shown that the beneficial yeasts in this type of kefir are a powerful tool against cytokine storms that can occur with severe respiratory illness. Note that commercial brands or kefir made at home using powdered culture is not therapeutic.
References
(1) Taxonomic signatures of cause-specific mortality risk in human gut microbiome
(2) Host-mediated inflammation disrupts the intestinal microbiota and promotes the overgrowth of Enterobacteriaceae
(3) Gut microbiome makeup used to predict long-term risk of death