By Fitness Editor Paula Jager CSCS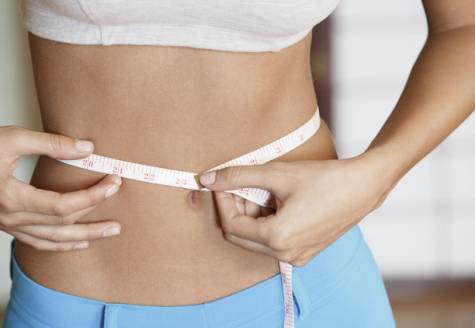 By this point in the Challenge I would assume that participants have embraced a new and healthier way of eating and exercising which leaves them feeling better, leaner, more energetic and sleeping better.
Our Fall Fitness Challenge will officially end on Wednesday, Nov 23rd. As mentioned in the beginning of the challenge each participant will need to turn in a short essay which will be part of the criteria used to determine the winner.
I'd like to hear about your successes or challenges for that matter; how this has affected you, how you've changed your nutritional habits, exercises that you did and how you plan to continue this. A goal of this challenge was to develop a lifestyle that can be sustained indefinitely while also maintaining an ideal weight and optimal health. Did you reach your goals? If so, congratulations, what are you plans to maintain them? If not, are you going to continue making strides towards them?
I sincerely hope none of you rang the bell. And if you did fall off the wagon or "give up", get your glutes back up. If you stay down, you are defeated and life as you know it will not change. Determine why you fell and resolve it, NOW. We're in this for longevity; to improve body composition so that we are not frail and weak as we age, to enjoy robust health and quality of life–avoiding the use of toxic pharmaceuticals and to keep a clear and focused state of mental and emotional well being. When the temptation beckons to overindulge or you are too tired, too pressed for time or just want to take the easy way out think of your long term goals and skip the excuses or faulty logic.
Only by embracing this new lifestyle wholeheartedly with body, mind and soul can you achieve the transformation to a better life. It is not something that will end with this challenge but that you shall continue on for the rest of your life climbing higher and reaching a deeper state of consciousness. I personally have been on this journey since a turning point in my life in 1996. It has been paved with many, many ups and downs along with mistakes and falls but also many successes and rises above obstacles and self imposed limitations. The adversities we face and conquer do not build our true character but rather reveal it. It is a truly gratifying and life enriching experience.
I will announce the winner and post a few of the best Success Essays in the next post Friday Dec. 2. In the meantime let's tighten our resolve for the days remaining. Please email all post contest entries to [email protected] by midnight Friday, 11/25.
Here's what you must send. . .
Subject Line: please put Fall Fitness Challenge in the subject line
After Photos: 3 After photos wearing the same type clothing as the Before photos along with ending weight and body fat
Short Essay: describe in 250 words or less why you did this and how (briefly describe your nutritional intake and exercise)
Have a healthy and happy Thanksgiving while indulging sensibly!
Paula Jager CSCS and Level 1 CrossFit and CF Nutrition Certified is the owner of CrossFit Jaguar in Tampa, FL
Her exercise and nutrition programs yield life changing results