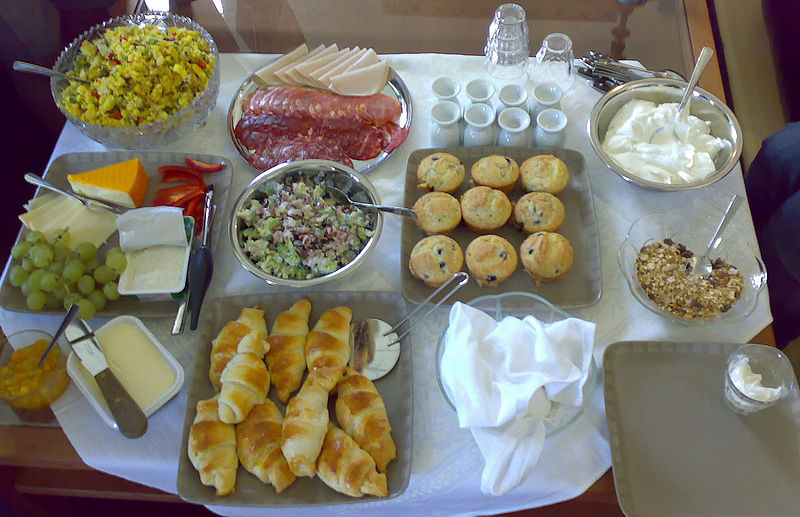 I am a charts, graphs and diagrams kind of gal.
I love the visual representation of data which is one reason why I was so attracted to Economics as my college major.  Those of you who have taken Economics know what I'm talking about here – charts, graphs and diagrams galore!
Because of my personal predilection for pictorial data, I really am enjoying this new trend toward colorful Infographics.
The latest infographic that really grabbed my attention was this one below that summarized all this neat information about the most important meal of the day – breakfast.
Check out this really cool infographic and share in the comments section which factoid or factoids jumped out most at you.
My personal fave is that 50% of people give more thought to their outfit for the day than their breakfast.  No wonder we have such a health crisis in this country!
Another keeper is that folks who skip breakfast have more carb cravings later in the day.  Beware that 3pm Snickers attack if you didn't take the time for a decent breakfast my friends!
Want your kids to do well in school?  Ensuring they don't go out the door without a decent breakfast is one of the most practical things you can do every day.  Students who eat breakfast have better grades and are more likely to get that diploma!
Hint: The Standard American Breakfast of a bowl of cold breakfast cereal topped with skim milk and a glass of store OJ is not your best choice.  For some healthy ideas based on how Traditional Cultures started their day, check out this listing of breakfast recipes.

Sarah, The Healthy Home Economist