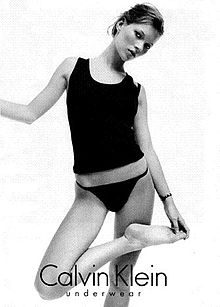 Want to entice your vegan sweetie into eating meat again?
Easy peasy.
Just whip up a bacon sandwich while in your underwear!
That's all Kate Moss had to do for new husband Jamie Hince who she married in a $800,000, three day, festival style celebration in June 2011. 
The sound and smell of sizzling bacon combined with the romantic vision of the one he loved in undergarments proved completely irresistible to the guitarist, singer, and songwriter of the band The Kills who abandoned veganism in a flash after nearly 20 years of eschewing all meat and meat products.
Hince admitted that he wasn't sure exactly what happened in that crucial moment but quite possibly his "priorities went right".
The Kills bandmate Allison Mosshart also confessed to once being vegan but admitted that she is "not any more". Guess she wasn't asked to give a celebrity testimonial for the ridiculous What The Health pro-vegan documentary which is high on obsessive ideology but devoid of actual science.
No word if it was a combination of bacon and underwear that prompted her switch as well.
Sarah, The Healthy Home Economist
Source:  Hince Gave Up Veganism for Kate Moss