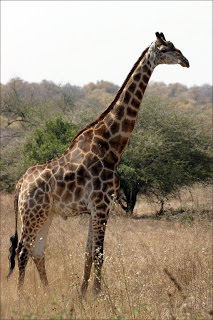 My family loves to visit Disney World. Living only an hour or so away, it seems we go no less than 3 or 4 times a year, frequently with an overnight stay. I've personally been to Disney World over 50 times – maybe 75, or even 100 (starting at age 8 when it first opened), but whose keeping track?
As a result, I would guess that I've probably eaten at the majority of the restaurants at Epcot as well as the many resorts. I am definitely not a "food court" kind of gal (have never eaten at the Disney McDonalds and never will!), so the finer restaurants at Disney tend to be the ones that catch my attention.
By far my favorite – and my family's favorite – restaurant at Disney World is Boma at the Animal Kingdom Lodge. Dinner is a total cultural immersion in the flavors of Africa and I would highly recommend it the next time you visit.
Free Weekly Newsletter + Report on Secrets of Strong Immunity
The chefs at Boma will happily share their recipes with you if you ask. Here is my favorite Boma dish – hopefully, they won't mind me reprinting since they sent it to me by email in the first place. Notice how the Boursin cheese sauce is just loaded with butter and heavy cream! Authentic African cooking at its finest!
SAUSAGE & BISCUIT SKILLET
Ingredients
1 pound Bulk Sausage
1 each Green Pepper, large dice
1 each Red Pepper, large dice
2 each Yellow Squash, large dice
1 each Zucchini, large dice
2 each Russet Potatoes, medium dice
1 tablespoon Granulated Garlic
1 tablespoon Ground Cumin
1 tablespoon Ground Coriander
1 teaspoon Turmeric
1 tablespoon Kosher Salt
1 teaspoon Cayenne Pepper
1 tablespoon Black Pepper
Boursin Cheese Sauce
2 ounces Butter
2 ounces Flour
1 pint Heavy Cream
1 package Boursin Cheese
1 tablespoon Fresh Thyme
Salt and Pepper to taste
Instructions
1. In a skillet over medium high heat, add the sausage and cook until brown using a metal spatula to break the sausage apart. While the meat is cooking, add half the spices.
2. Once the meat cooks for 10 minutes, add all the vegetables including the potatoes. Add the remaining half of the spices. Cook another 10 minutes until the vegetables are tender, but not mushy.
3. Remove the skillet from the heat and drain the fat. Set the sausage mixture aside for later.
4. To make the boursin cheese sauce: In a saucepot over medium high heat, melt the butter. Slowly add the flour using a whisk to form a roux. Cook the roux for one minute. Add the heavy cream, whisking as you go, to incorporate the cream. Turn the heat down to low and cook for 5 minutes.
5. Add the boursin cheese and fresh thyme, stirring as you cook for an additional 5 minutes. Add salt and pepper to taste. Remove from heat and chill.
6. When it is time to serve this dish for breakfast or brunch, place the sausage mixture in a large mixing bowl. Slowly add the boursin cheese sauce to make a mixture similar to a potpie filling.
7. Preheat the oven to 350F. Place the sausage and cheese mixture in a casserole dish and top with your favorite store-bought biscuit. (The biscuits need to be raw.) Bake about 20 minutes or until the biscuits are brown. Serve immediately.
Both the sausage and cheese sauce can be made the day ahead and mixed together on the day the dish is served.
Sarah, The Healthy Home Economist
More Information