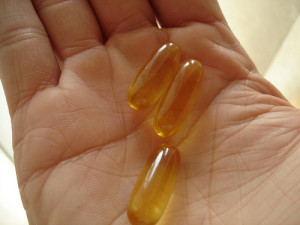 Omega-3 fats are currently the darling of conventional and alternative medicine alike.
Fish oil capsules loaded with these heart healthy "good fats" are flying off the shelves of healthfood stores and are prominently featured on supplement displays in many doctors' offices.
You can even buy fish oil at Wal-Mart!

Sarah
The Healthy Home Economist holds a Master's degree from the University of Pennsylvania.