by Sarah TheHealthyHomeEconomist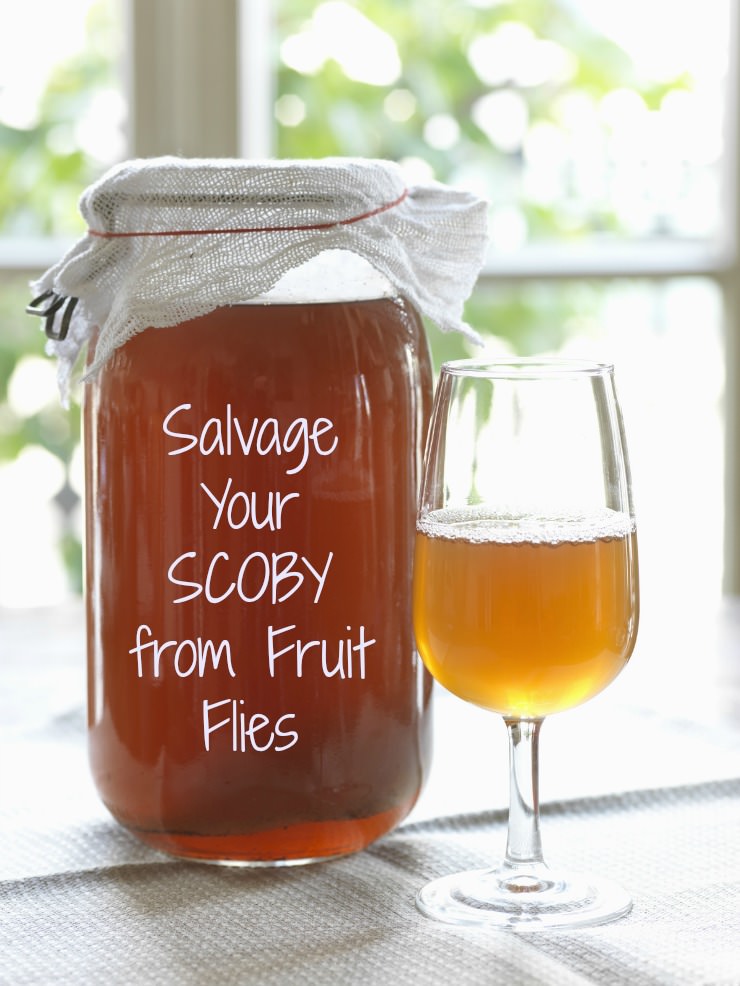 The fruit flies are really a challenge in my neck of the woods this year – much more so than in any years past that I remember.
Fruit flies love, and I mean looove, kombucha and its cousin made with honey, Jun tea, also called kombucha champagne. There's something about the sweet and slightly sour smell and flavor that drives them absolutely nuts. Fruit flies also love to hang out or lay their eggs on the starter culture for these homebrews, popularly known by the acronym SCOBY (symbiotic culture of bacteria and yeast).
If you brew either of these healthful and hydrating traditional beverages, you have no doubt noticed this too.
Half filled glasses of kombucha or Jun tea left anywhere in the house have the potential to cause the fruit flies to swarm as will leaving your homebrews uncovered even for a few minutes on the kitchen counter.
What do you do if you've only just discovered this and already have fruit flies doing laps in your fermentation vessel, or worse (ugh), fruit fly larvae that have taken up residence on your Jun tea or kombucha SCOBY?
8 Comments