by Sarah TheHealthyHomeEconomist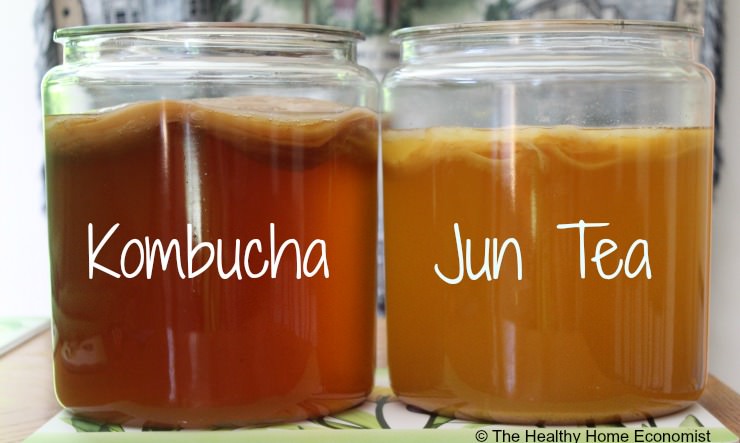 I was gifted my very first Jun tea culture in recent months from a friend who told me that he seemed to digest it even better than the fermented drink known as kombucha.
I was excited to learn of a ferment made with honey and green tea instead of black tea and sugar, which is what you use when making kombucha.
The reason?
In 2001, shortly after I first began brewing kombucha, a Chinese friend who came to dinner told me her mother had made a very similar drink when she was a child growing up in Guangdong Province. The difference? Her mother made the ferment with green tea and honey.
Ever since that night, I've been intrigued by this mysterious ferment. Now I know it was very likely Jun tea.
20 Comments