by Sarah TheHealthyHomeEconomist
September 29, 2014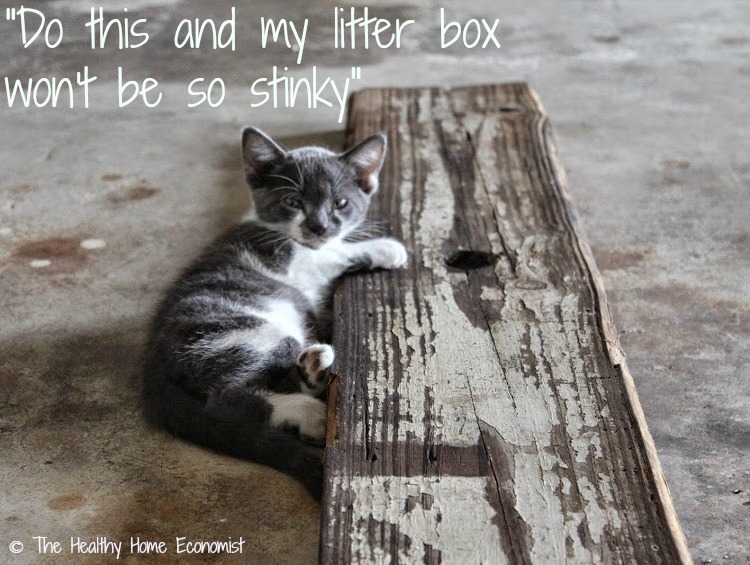 Our family recently became cat owners when a very sweet, pregnant, half starving stray cat showed up on our doorstep. We live in a semi-rural neighborhood and so pets abandoned by their owners are unfortunately a regular occurrence.
Since getting Rita fixed wasn't an option until her kittens were born and weaned, we tentatively prepared for a litter of kittens to invade our household.
While the kittens have been a boatload of fun over the past few months, they have also presented a challenge in the cleanliness department.
My husband has never been a fan of cat litter boxes, and so, any cat we have ever owned during our marriage had to be an outdoor pet.  This worked well for our neighborhood which has little traffic and lots of space between homes and the road.
The kittens presented a different challenge, however, as we needed to train them to use a cat litter box properly if we were going to successfully get them adopted out to good homes.
44 Comments