by Sarah TheHealthyHomeEconomist
December 4, 2014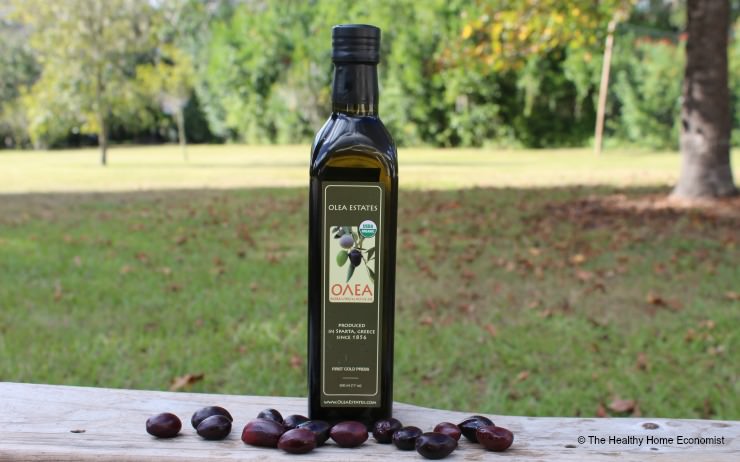 It is very difficult, if not impossible, to get a diverse group of people to agree on just about anything.
This is especially true in the field of health and wellness where different approaches and opinions on the best way to eat abound!
With this truism in mind, it is especially astonishing then, that the overwhelming consensus is that olive oil is an extremely healthy, beneficial fat to use in the diet. This is accepted as nutritional fact no matter whether an individual follows a vegan, paleo, traditional or even a conventional Western diet!
Given the widespread appeal and demand for quality, 100% authentic olive oil, it is shocking but in no way surprising that most olive oil used on the market even if organic is actually a blend comprised of olive oil (often as low as 25%) with cheap, rancid vegetable oils making up the difference. This according to Tom Mueller, fearless journalist and author of Extra Virginity, who also discovered that the mob has been in the business of distributing fake olive oil for decades!
Ironically, while there may be nearly unanimous agreement that olive oil is a truly healthy fat, the sad fact is that most people are, unbeknownst to them, not consuming the real thing.
24 Comments