by Sarah TheHealthyHomeEconomist
July 14, 2014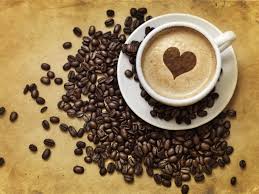 Did you know that over 2.25 billion cups of coffee are consumed in the world ….. every single day?
Or, that the lethal dose of caffeine in a human is about 100 cups of coffee in four hours and that coffee affects the same area of the brain as cocaine, amphetamines and heroin – just with milder effects?
These and many other interesting factoids about coffee are contained in the infographic below sent to me and used with permission by a reader in Ireland.
20 Comments