by Kaayla T. Daniel PhD, The Naughty Nutritionist
April 22, 2014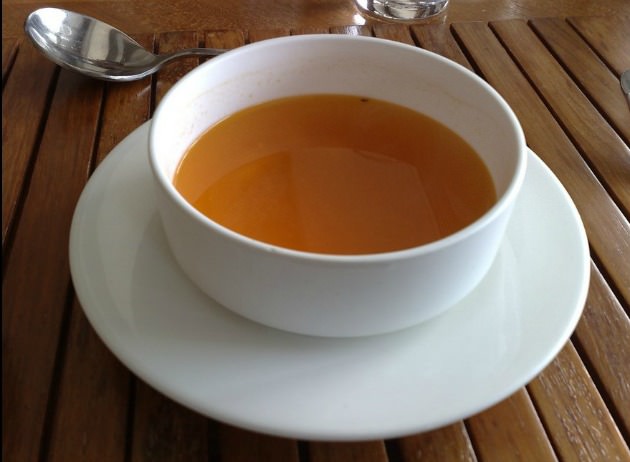 by Kaayla T. Daniel, PhD, The Naughty Nutritionist™
Is there as much calcium in a cup of bone broth as in a cup of milk? Many people in the Real Food community seem to think so.
The hard truth is that the calcium content of homemade bone broth doesn't even come close. The good news is that broth still lives up to its bone-building reputation, just not for the reason most people have assumed.
It makes logical sense that bone broth would be an excellent source of calcium. After all, about fifty percent of bones consist of minerals, with the largest store by far being calcium phosphate, a combination of calcium and phosphorous arranged in a formation called hydroxyapatite. Bone also contains small amounts of magnesium, sodium, potassium, sulfur and other trace minerals.
34 Comments