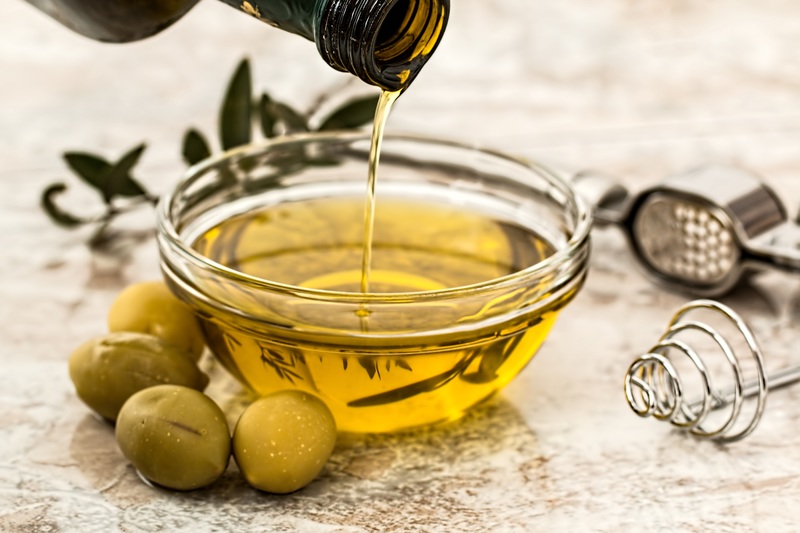 There is nothing quite as refreshing and delicious as a beautiful bowl of organic salad. Perhaps the raw vegetables are freshly picked from your own garden or sourced from a CSA or farmer's market.
While there is no doubt that salads, particularly organic, are a healthy complement to just about any meal, it may surprise you to learn that you won't be absorbing many of the vitamins and minerals if you choose low-fat dressing. Nonfat dressing would be even worse!
A Purdue University study published in the journal Molecular Nutrition & Food Research reveals why.
20 participants were fed salads topped with dressings consisting of either saturated, monounsaturated, or polyunsaturated fats.  Their blood was then tested for absorption of fat-soluble carotenoids such as lycopene, beta carotene, and zeaxanthin.
Each participant's salad was topped with a dressing that contained either 3 grams, 8 grams or 20 grams of fat.
Mario Ferruzzi, the lead author of the study and a Purdue associate professor of food science, said:
Overall, pairing with fat matters. You can absorb significant amounts of carotenoids with saturated or polyunsaturated fats at low levels, but you would see more carotenoid absorption as you increase the amounts of those fats on a salad.
The best absorption at lower fat levels seems to be from salad dressings using monounsaturated fats like extra virgin olive oil, which permitted an equivalent carotenoid absorption at 3 grams of fat as it did at 20 grams.
Profession Ferruzzi went on to say that:
If you have a salad with a fat-free dressing, there is a reduction in calories, but you lose some of the benefits of the vegetables.
This study builds upon research from 2004 in which researchers at Iowa State University concluded that the bioavailability of carotenoids improved when combined with full-fat dressing as opposed to low-fat or fat-free versions.
With this important research in mind, I recently filmed a short clip showing you how to make a fast and easy full-fat dressing yourself in about 15 seconds.   Once you wrap your head around the fact that you need to consume only full-fat salad dressing, the next step is to realize that the ones at the store are basically not very good as they are made with inferior quality, rancid oils in most cases.
Why bother with the low-fat dressing from the store when it is so easy to make one yourself that tastes better than anything you will ever buy?
Check out how fast I make my Maple Dijon Vinaigrette and let me know what you think after you try it!
Why Lowfat Dressing is the Worst Choice to Top a Salad
Sources
Meal triacylglycerol profile modulates postprandial absorption of carotenoids in humans, Journal of Molecular Nutrition and Food Research, June 18, 2012
Study: No-Fat, Low-Fat Dressings Don't Get Most Nutrients out of Salads, ScienceDaily