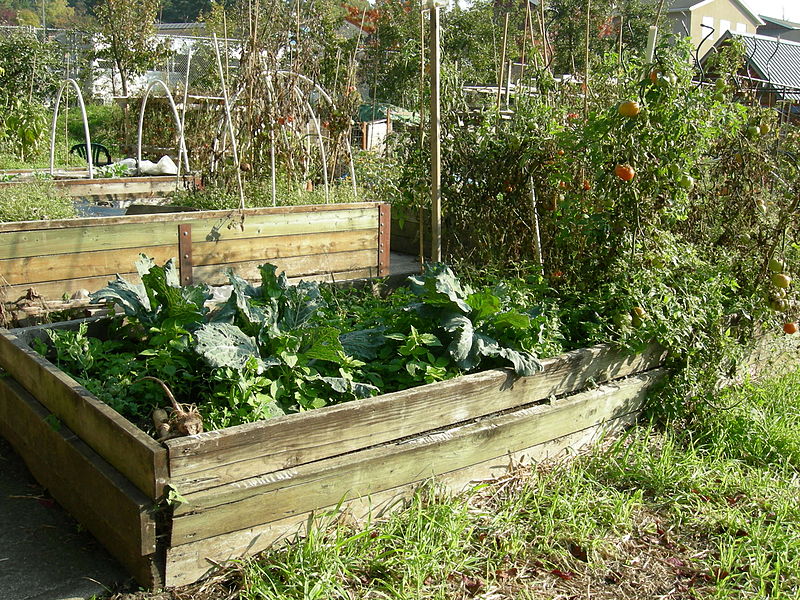 The story of 4 year old Rosie and her garden that was threatened with removal in a subsidized housing development in South Dakota continues to develop at a rapid pace.
According to Kitchen Gardeners International (KGI), the property management company handling the 8-unit rental property and the property owner where Rosie and her single, disabled mother Mary live have mutually agreed to build the family a new raised bed vegetable garden next spring. In addition, the garden will be available for other tenants of the complex.
While this is a wonderful victory for this family and the residents of the complex, unfortunately, it seems the USDA has been a no show in the resolution process and has yet to respond to inquiries as to whether it will establish a policy to prevent this sort of subsidized housing anti-gardening harassment in the future.
All the USDA seems able to do is deny that it had anything whatsoever to do with the problem in the first place despite the fact that the agency pays most of the rent for Mary and thousands of citizens like her around the United States.
The USDA should do the right thing and insist that property owners and managers of subsidized housing permit residents to grow their own food in well cared for gardens rather than look the other way when residents are bullied for their efforts at self sufficiency. After all, the stated mission of the USDA Rural Development Agency is to "improve the quality of life in rural America". Gardening surely would be supportive of this important goal.
Roger Doiron, Director of KGI, had this to say about the announcement of raised gardening beds for Rosie in the spring of 2014:
"It's a small victory, but hopefully one that will motivate local and federal decision-makers to make sure that others living in subsidized housing can enjoy the benefits of home-grown foods too."
Let's hope that Mr. Doiron's optimism is not misplaced and policies are indeed put in place so this type of situation never occurs again.
Given the USDA's washing of its hands concerning Rosie and Mary's predicament, however, I am not at all convinced that the USDA will proactively change its ways anytime soon.
Sarah, The Healthy Home Economist
Source: Kitchen Gardeners International