Table of Contents

[Hide]

[Show]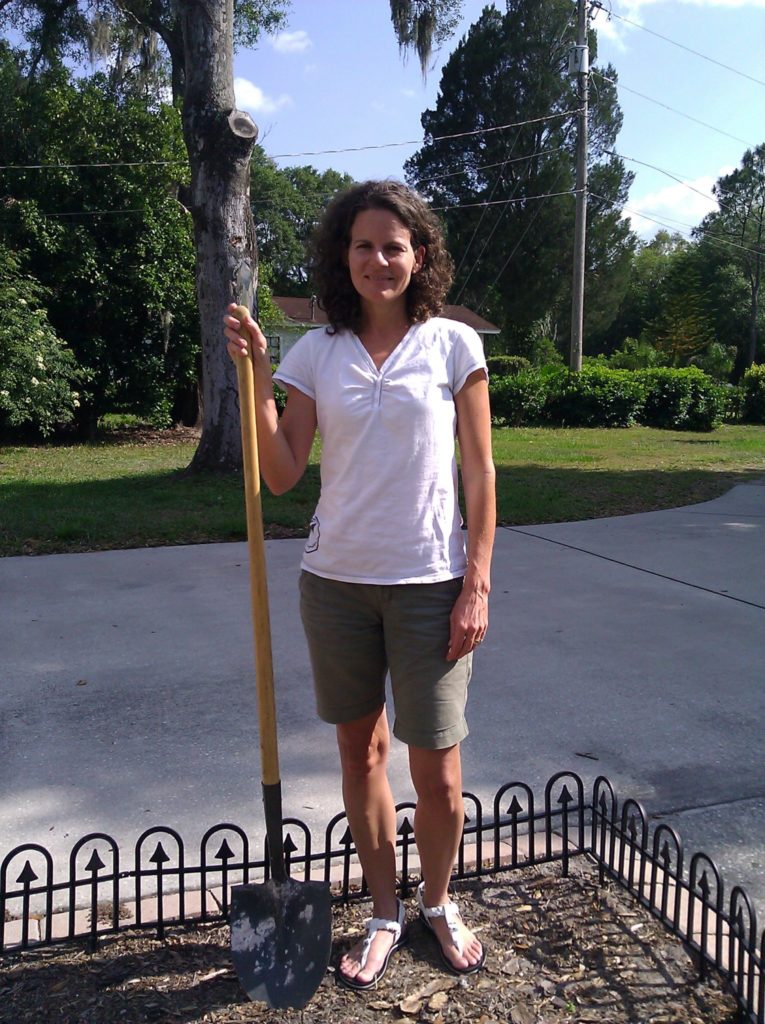 The Seeds of Change organic seed company is out to inspire America! By giving away 100 million seeds this month, Seeds of Change is hoping to create a tsunami of excitement by encouraging families to discover the joy and satisfaction of tending a homegrown organic garden.
In addition to giving away all those organic seeds, Seeds of Change asked 10 of its featured bloggers to help promote the campaign.
I am very excited to be a part of this project! I started my very first organic garden 9 years ago when I was pregnant with baby #2. The garden was a mixed success .. some veggies grew unbelievably well (green beans, zucchini, tomatoes), while others were a dismal failure (cucumbers, cantaloupe).
I haven't grown a garden since then other than tending my organic citrus trees and nurturing a small avocado tree, but had been talking with my kids about taking the plunge this spring when Kimberly Hartke, the Publicist for the Weston A. Price Foundation, called to give me the scoop about the Seeds of Change project.
Needless to say, I was pumped. It isn' t everyday, after all, when blogging and leisure time segue together so beautifully!
Let's Grow an Organic Garden Together!
I should be receiving my 25 packets of seeds from Seeds of Change in the mail any day now and will start planting immediately. I am challenging all of you, dear readers, to learn and grow right along with me. This blog is all about interaction and inspiring and learning from each other, so what better way to do this than with an organic garden?
Check out my shopping list for information on where to buy organic seeds for your family's gardening project.
I'll be tweeting and facebooking all about my garden's progress, so to follow my updates along with the other Real Food Media bloggers, be sure to fan the Seeds of Change Facebook page.
To keep abreast of the Seeds of Change gardening tweets, be sure to follow Seeds of Change on Twitter as well. The special Twitter hashtag #sowingmillions is set up especially for everyone to tweet about their gardening successes, problems, and questions.
Confused about hashtags? I know I was! It's really no big deal. It's kind of like a cross between a conference call and group texting through Twitter. Try it! It's really fun!
Never tweeted before? No worries, set up your free Twitter account today and get started! It is a fun and easy way to interact with your fellow Real Food devotees about their gardening activities!
Imagine how impressed your friends and family will be when you tell them you're tweeting about your garden on Twitter! Maybe my Tween will even be impressed (one can always hope).
Post Your Progress!
I will be posting my gardening progress on Twitter and Facebook, but we all want to see YOUR progress as well! This is a group activity, after all!
To this end, Seeds of Change is encouraging all gardening team members (that's YOU) to post pictures and updates of their organic gardening activities on the Seeds of Change Facebook page (you must "like" the page to post).
When you post your photos, post them to the Seeds of Change Facebook page Wall. Be sure to include a photo caption and a link to the Seeds of Change Virtual Garden photo album.
Admin stuff out of the way?
Check.
Let's get planting!
Sarah, TheHealthyHomeEconomist.com
Please note: I wrote this post while participating in the Sowing Millions Project by Real Food Media on behalf of Seeds of Change. I received product and exclusive content to facilitate my post. My thoughts and opinions are my own and not of those of Real Food Media or Seeds of Change.