Table of Contents

[Hide]

[Show]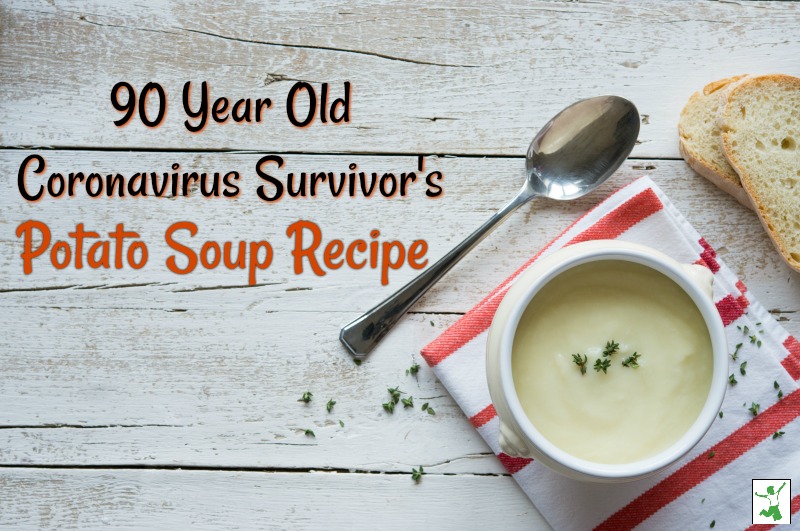 Geneva Wood is a 90 year old resident of Kirkland, Washington. The mother of five lived on her own until very recently when she had a stroke and moved into the Life Care Center to recover. This is the nursing home that became an early focus of the novel coronavirus outbreak in the United States.
Geneva was to be discharged to go home in early March, but, tragically, fell and broke her hip. Two days later on March 6, she was diagnosed with COVID-19.
The staff at Life Care Center warned Geneva's family that she might only have 24 hours to live. They rushed to her side, but by March 11, she was moved to a local hospital where they could only see her through a window due to strict isolation protocols.
Noticing that Geneva wasn't eating, the family began bringing her favorite food…homemade potato soup…to the hospital in the hopes she would rally.
Daughter Cami Neidigh said of the soup:
It's her comfort food. Mom has told me that her mother taught her to make it when she was a kid. Anytime she gets sick, what she survives on is her potato soup. It has protein and everything she wants and it doesn't upset her stomach and calms her down.
Seeing that Geneva was starting to eat again, the family kept on bringing the soup to the hospital which the staff kept in a refrigerator.
Whenever Geneva requested the soup, a nurse would come out to the waiting room and tell the family and they would heat some up for her and bring it to the door of her hospital room.
After about a week of eating the soup daily, the family got the news that Geneva was recovered and free of the virus.
She still has a residual cough due to damage to her lungs. Other than that, she is healthy and continuing to recover. (1)
Coronavirus Survivor Potato Soup Recipe
So, what exactly was in the potato soup that Geneva Wood's family supplied her with during her bout with COVID-19?
I've seen a lot of speculation online about it…that perhaps it was made with old fashioned bone broth.
However, it was not!
Here are the ingredients:
The instructions according to Geneva's daughter Cami are as follows:
First, finely dice the onion. Peel and cut Russet potatoes into bite-sized pieces.
Put the vegetables into a pot and cover them with just enough water that they are submerged.
Boil until the potato starts to fall apart and do not drain.
Add milk and half and half to the desired consistency and heat through, but don't boil.
Add black pepper to taste.
The recipe makes about two bowls depending on how much milk and/or half and half are used. (2)
Real Food Makes a Difference
While this soup did not contain bone broth, it was still (obviously) very highly therapeutic for a number of reasons.
First of all, it contained a whole onion. According to Natasha Campbell-McBride MD, onions are one of the two most powerful immunity supporting vegetables on the planet.
In fact, Dr. Campbell-McBride recommends that if you are sick, eating a whole onion every day is a very good practice for rapid recovery.
That is exactly what Geneva Wood did!
Onions also contain a significant amount of Vitamin C, which Chinese researchers are finding very important to patients with severe symptoms as well.
Another important aspect of this soup is that the cooking water from the potatoes and onion are retained, much like potassium broth that is so helpful for rejuvenating convalescing patients.
The most important thing, of course, is that Geneva is home, alive and well!
Her story can serve as an encouragement to us all about the importance of simple, wholesome meals for recovery and how they can make all the difference even for those who are most at risk.
References
(1) 90-year-old woman from Washington nursing home who 'beat coronavirus' credits God and potato soup
(2) Here's the Soup Recipe that Helped One Woman Recover from the Coronavirus