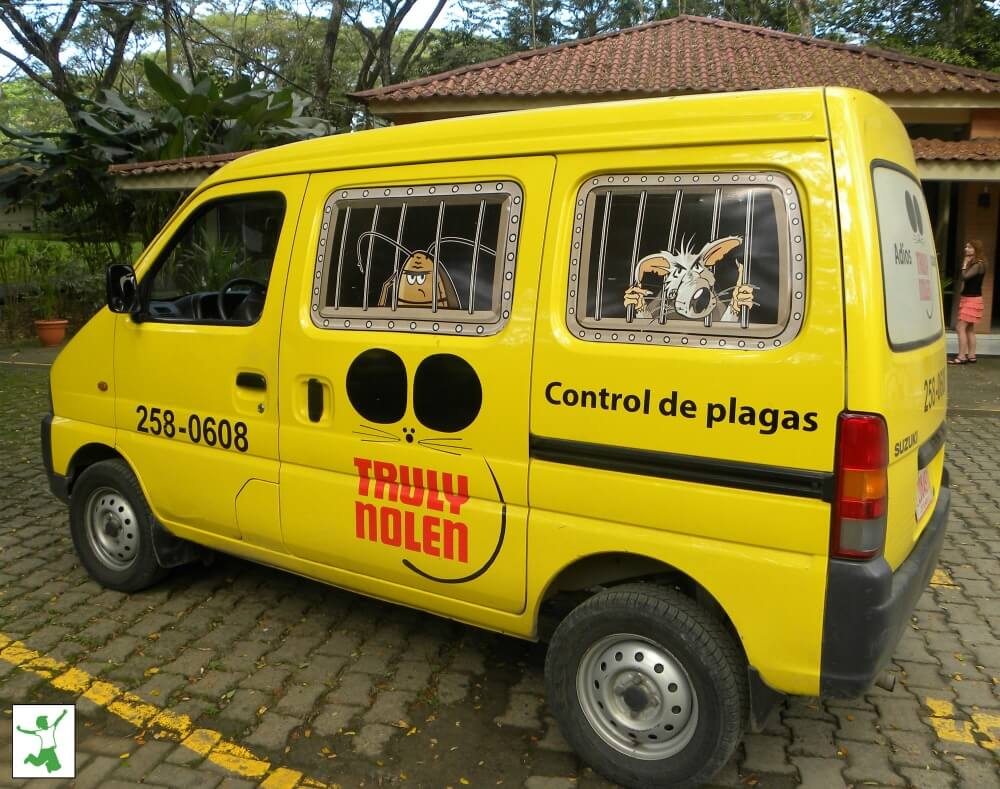 Erin, a reader from North Carolina, asked a pest control related question this week regarding an article about dementia and diabetes being linked to pesticides. She writes:
I wanted to ask you for ideas about pest control. We live in an apartment in NC and are having a roach problem (we've been killing 20, mostly babies per day—they are going wild in our kitchen and dining room at night). I don't want to have our apartment sprayed with toxic pesticides especially because I have a 1 yr old and 3 yr old. I guess I need a pep talk from another natural mama about why I should not spray and some ideas of alternatives. I spray down the kitchen and dining area with an orange oil spray every morning and night to keep things clean and the orange oil is supposed to be a natural repellent. I also put boric acid in the sink before going to bed. I'm sure you know from living in the South how bad roaches can be! Any other tips? I am feeling a lot of pressure from friends and family to spray. One friend almost pleaded with me "for the sake of my family" to get the place sprayed by a professional! Maybe you could write a post about home pest control sometime if you have not written on that already.
Erin, I have written a related post called Green Herbicides and Pesticides for Your Yard, but I have not written one on non-toxic pest control for your home. Thanks for the great idea! Here's how I keep pests at bay in my home in very buggy Florida!
Non-Toxic Pest Control (Homemade Roach and Ant Cookies)
Makes about 20 cookies

There is simply no need to use a pest control service for spraying toxic pesticides in and around your home to control roaches and ants. A super simple solution is to make homemade roach and ant cookies that last for years. Just be sure to hide them well and keep them away from the kids as they look like real cookies and you wouldn't want one of your children taking a bite by accident!
We once had a bad roach problem in our old home when we remodeled the kitchen but these cookies took care of the problem within a few days. The roaches begin to decline in number and eventually disappear completely never to be seen again!
Ingredients
1 cup flour
1 cup white sugar
1 cup borax or boric acid (where to find)
1 egg
Instructions
Mix all ingredients together to form a moist batter. Add a bit of water if more moisture is needed to make a paste. Form small cookies about 1 inch in diameter and place on parchment paper on cookie sheets.
Bake at 350F for about 8-10 minutes. Let cool. Hide cookies in the back of cabinets, in corners on the floor and anywhere else you have roach or ant problems. They work great in garages too!
Store leftover cookies in a plastic ziplock back in an upper cabinet away from children and pets. These cookies last for years and so make enough so that you only have to make this recipe one time!
Other Non-toxic Pest Control Ideas
While these roach and ant cookies work beautifully well for keeping pests out of your home, occasionally I will have some ants trailing under a patio door or around the front porch foraging for food. For these situations, I place a bay leaf right at the same spot the ants are trailing in to repel them away in another direction.
Ants do not like bay leaves – at least the ants in Florida! This simple idea quickly and easily turns the ants around and sends them off foraging away from your house! As for fire ants, they are a different kettle of fish. This article plus video shows how I control them very easily with no pesticides.
That's it! That's all I do to keep pests away from my house. Two simple ideas that work. If worse comes to worst and your house is infested with more pests than just roaches or ants, be sure to call a green pest control company to fix the problem. There are two in my local area and they cost anywhere from $300-$500/year depending on the size of your house. Earth's Best Natural Pest Control Management is one of the biggest in my state of Florida from what I understand, but I'm sure there are many others around the country.
More Information
Natural Flea Infestation and Prevention Solutions
Spider Repellent Guaranteed to Work
Natural and Effective Bed Bug Removal Techniques
Safely Get Rid of Carpenter Ants in a Snap
Fast and Effective Fly Repellent
Quick and Easy Homemade Fly Trap
Fast Acting Mosquito Bite Remedy That's Probably Already in Your Kitchen