Table of Contents

[Hide]

[Show]
A simple recipe for making hawthorn heart syrup from fresh or dried berries to improve symptoms of hypertension or to help wean off meds.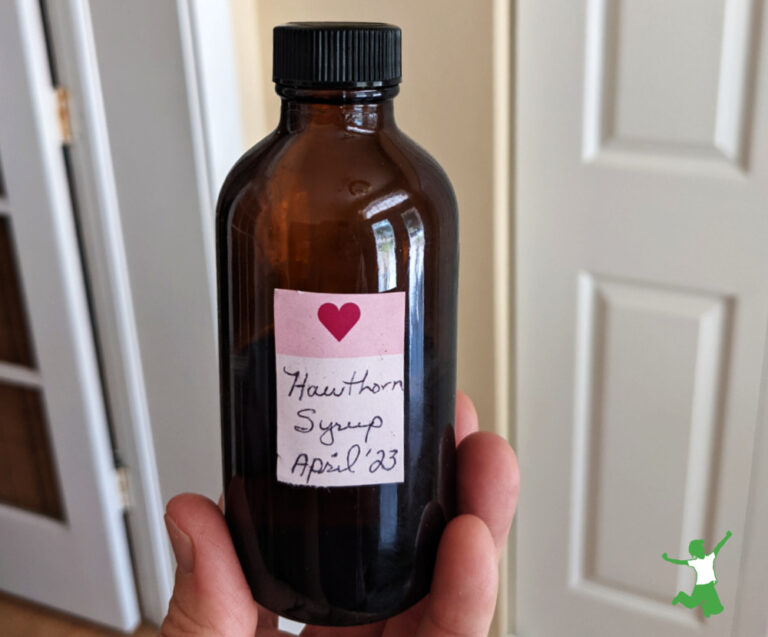 The article titled What to Do If Your Doctor Says You Have High Blood Pressure generated a number of relieved emails to my inbox from reader friends who had no idea that the definition of hypertension has been stealthily dropping for decades.
This slow and steady redefinition game was not in the best interests of patient health.
Rather, it was almost certainly intended to capture an increasing pool of potential customers into the web of blood pressure meds that continue indefinitely in most cases.
A similar game has been played by the Medical Industrial Complex via an ever-changing definition of what constitutes high cholesterol to cajole more and more patients into taking statin drugs….another lifelong sentence most of the time.
That said, there is a subset of patients on high blood pressure meds that legitimately have an issue with hypertension.
For those situations, it is best to exhaust all natural, nontoxic alternative options first.
Hawthorn in Scientific Literature
One of the most potent tools in the natural arsenal is the humble hawthorn berry, whose cardiovascular benefits are best harnessed through concocting a homemade syrup for daily use.
Studies on the cardiovascular benefits of hawthorn are many. A summary is included in the References section at the end of the article. (1-4)
In short, the bright red hawthorn berry (Crataegus spp.) is considered a "cardiotonic" herb.
As a bonus, it is quite tasty too!
Traditional Uses
Traditionally, Native American tribes used hawthorn to treat heart problems as well as consuming the fruit as food.
Hawthorn also has a long history of use in Europe and China for food and traditional medicine.
Success Stories
While it is best to use hawthorn to keep yourself off hypertensive meds, it is possible to use it as a remedy to slowly wean off them as well.
For example, Chef Dana Milford, author of the recipe below, helped her mother get off blood pressure meds using a daily combination of nettle infusions with added hawthorn syrup.
In addition, her husband has had great results lowering blood pressure using hawthorn syrup. He takes a couple of tablespoons daily.
Follow Chef Dana Milford to discover more of her recipes at her very informative website For His Temple.
Buy versus Make
Like other remedies such as immunity-boosting elderberry syrup, it is always better to make it yourself!
Not only will you save money, but you will also get a fresher and purer product that is subject to less processing in most cases.
That said, if you absolutely cannot find the wherewithal to DIY, this brand of hawthorn heart syrup is available.
Notice that the commercial heart syrup contains glycerin, but your homemade version is much more potent (not to mention tasty) using raw honey!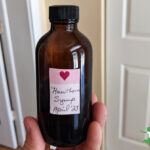 Hawthorn Syrup
A simple recipe for making hawthorn heart syrup from fresh or dried berries to improve symptoms of hypertension or to help wean off meds.
Instructions
Brandy Tincture
Pour brandy over berries in a quart jar to cover. Use a fermentation weight if necessary to ensure all berries are submerged. Screw on the lid tightly and shake the jar gently once per day.

Check alcohol level after the first week and top off with brandy if needed to keep berries submerged. Continue shaking the jar once per day.

After four weeks, strain the berries from the brandy. Set the brandy tincture aside for later.
Berry Decoction
Pour filtered water over strained berries to cover in a medium pot. Simmer gently for one hour. Stir decoction occasionally.

After one hour, strain out the berries. Squeeze berries in a fine cheesecloth or thin cotton dishtowel to remove all the juice.

Simmer decoction, if necessary, to reduce to 2 cups. Cool to body temperature (or at minimum, a temperature lower than 118 °F/ 47 °C.)

Stir in 2 cups raw honey to decoction until fully dissolved. Warm at a very low temperature if necessary to accomplish this (less than 118 °F/ 47 °C). It is very important to keep the heat very low to preserve the beneficial raw properties of the honey.
Syrup
Blend 1/4 cup of the brandy tincture for every one cup of the decoction.

Decant syrup into clean, dark bottles. Label and date.

Tip: Use extra brandy tincture for the next batch of syrup or use straight.
Nutrition Facts
Hawthorn Syrup
Amount Per Serving (1 Tbsp)
Calories 32
% Daily Value*
Carbohydrates 8g3%
* Percent Daily Values are based on a 2000 calorie diet.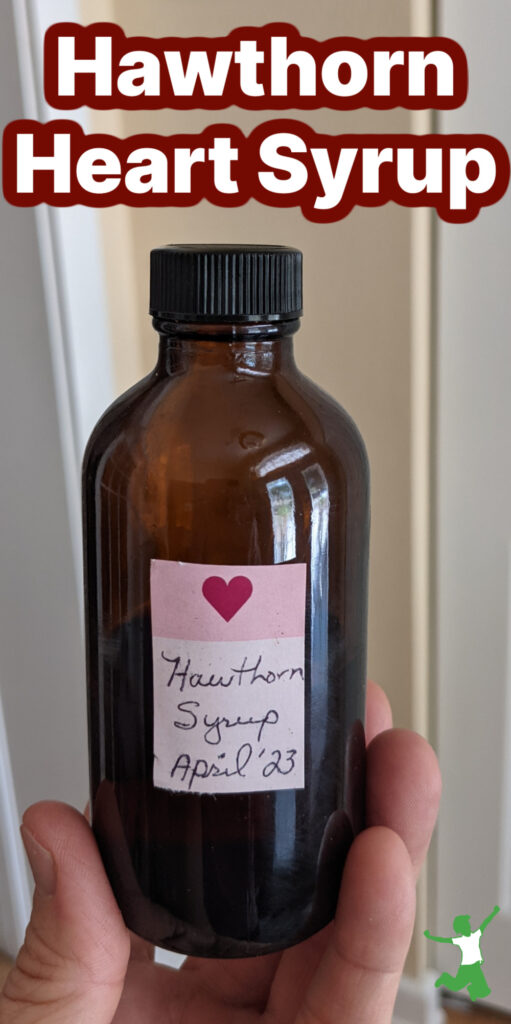 (1) Hawthorn: pharmacology and therapeutic uses
(2) Phytochemical and Pharmacological Activity Profile of Crataegus oxyacantha L. (Hawthorn) – A Cardiotonic Herb
(3) Fruits for Prevention and Treatment of Cardiovascular Diseases
(4) The effects of Crataegus pinnatifida (Chinese hawthorn) on metabolic syndrome: A review