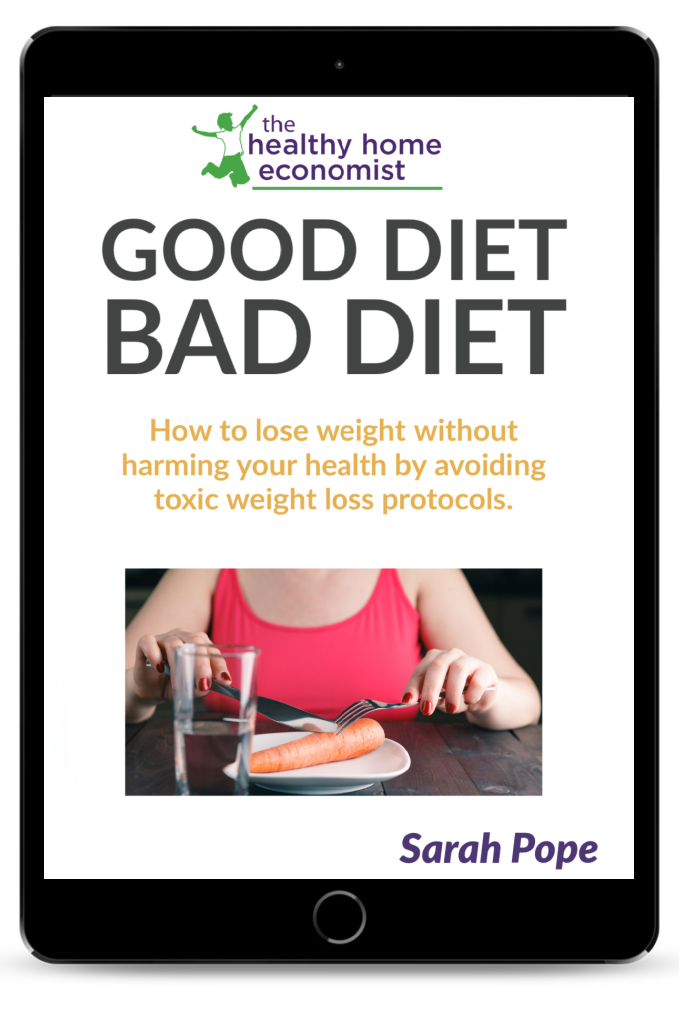 I am very excited to introduce my latest eBook Good Diet, Bad Diet.
I wrote and dedicate this eBook to those who have struggled with eating disorders triggered by the plethora of scammy weight loss protocols and false health narratives that sadly continue to flourish in our society today.
As the chapters unfold, I overview some of the more popular and trendy approaches to weight loss, dispelling myths and revealing hidden dangers along the way as needed.
I also focus on those GOOD diets that actually do justice to the traditional etymology of the term.
The word "diet" is derived from the Greek word diata, which refers to a lifestyle that promotes health for both the body and the mind.
Ultimately, it is up to the individual to determine if a dietary regime will be appropriate given everyone's unique household, work, budgetary, and family challenges.
I hope that the options outlined in Good Diet, Bad Diet provide literal "food for thought" as you contemplate which protocol can help you and your family members achieve lasting weight loss combined with improved wellness.
Most importantly, my greatest wish for those that read this eBook is that they are armed with the necessary questions to evaluate future dietary fads as they emerge.
And, there seem to be at least a few every year that capture the public's fancy, quickly gaining viral visibility on social media!
In conclusion, my hope is that Good Diet, Bad Diet will assist you in competently assessing the pros and cons of any diet that comes your way before getting sucked into a protocol that will ultimately do harm.
How to Download Good Diet, Bad Diet to the Reading Device of Your Choice
Good Diet, Bad Diet is available exclusively to members of the Healthy Home Plus community.
To access, log in to your Plus account and click "downloads" to install Good Diet, Bad Diet, or any of the other eBooks listed, to the device of your choice.
Be sure to reach out via the purple chatbox in the lower right-hand corner of the screen if you need help with this!
If you are not yet a Plus member, click here to learn more!