Why thinking consumers boycott products from Organic Valley due to its egregious business practices against member farms that border on modern feudalism.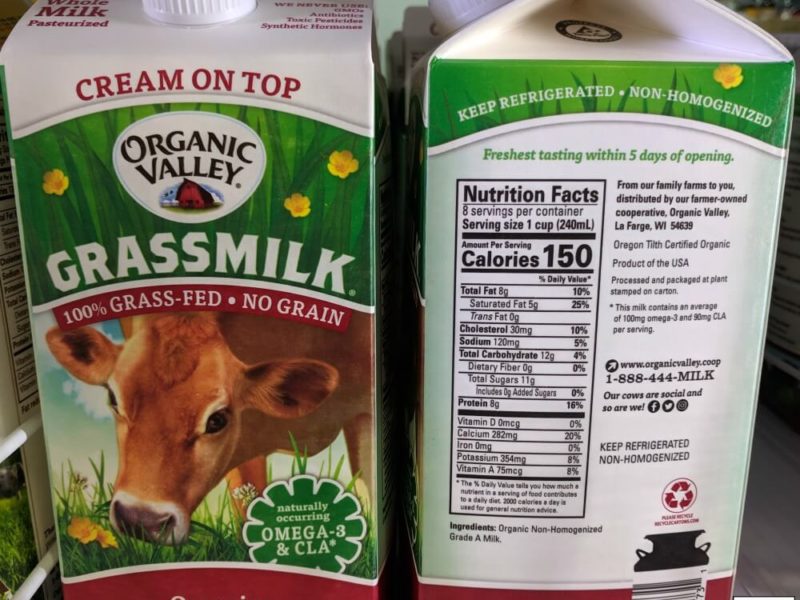 In a very quiet decision that received little media attention even within the natural foods industry, the board of directors of Organic Valley recently voted 4-3 to ban the farmers which make up its 1600 small farm cooperative from selling raw milk to consumers on the side.
The company cited legal concerns and complaints from farmers regarding competition as its reasons for the decision. This is sheer and utter nonsense and a perfect example of corporate smoke and mirrors. The attorneys for Organic Valley even admit that the legal issues are nothing to worry about in actuality.
And, the competition issue? It's not farmers complaining about competition that is the true worry for Organic Valley.
The truth is the company is terrified of the surging popularity of raw milk.   This market trend combined with an increasingly savvy and informed consumer that is rapidly moving away from processed milk and back to the "fresh from the farm" variety threatens to affect company profits over the long haul.
Indeed, consumers are becoming increasingly aware of the dangers of pasteurization, particularly ultra pasteurization, the type of milk processing favored by Organic Valley for its Grade A milk.
With this knowledge, consumers are seeking out farmers directly for their fresh dairy which ultimately threatens to stagnate profit growth for Organic Valley if this type of trend continues (all indications are that it will).
In an attempt to strangle the competition, protect its source of supply and handcuff its farmers from making revenue elsewhere, Organic Valley has chosen the "bully the farmer" approach to managing its small farm cooperative. The company has now become more like the mega-dairy processors it claims to abhor who make a habit of pushing farmers around to line the pockets of its own executives and to aggressively protect their market interests.
Boycott All Organic Valley Products!
Organic Valley has shown its true colors with this decision.
Taking a step in this direction indicates a basic company disregard and disrespect for farmer independence and consumer choice.
Forbidding what a farmer does with his time and product outside of his contract with Organic Valley is a blow below the belt and just plain wrong.
Direct sales to the consumer are one of the smartest business decisions a small farmer can make to keep his operation profitable.    Forbidding this type of activity threatens the economic sustainability of its small farms, ironically one of Organic Valley's stated goals.
Such an outrageous and hypocritical corporate decision requires swift and decisive action on the part of the consumer.
For my part, I will no longer be buying any Organic Valley products.
I never did buy their milk, but I will no longer buy their cheese, butter, or other dairy items either.
I hope you will join me in a boycott of this company that pretends to be a friend of the environment, farmers, and consumers but is nothing short of a wolf in sheep's clothing to the sustainable and local family farm movement.
Organic Valley's business practices are simply a modern form of feudalism that benefits the nobles and squashes the peasants.