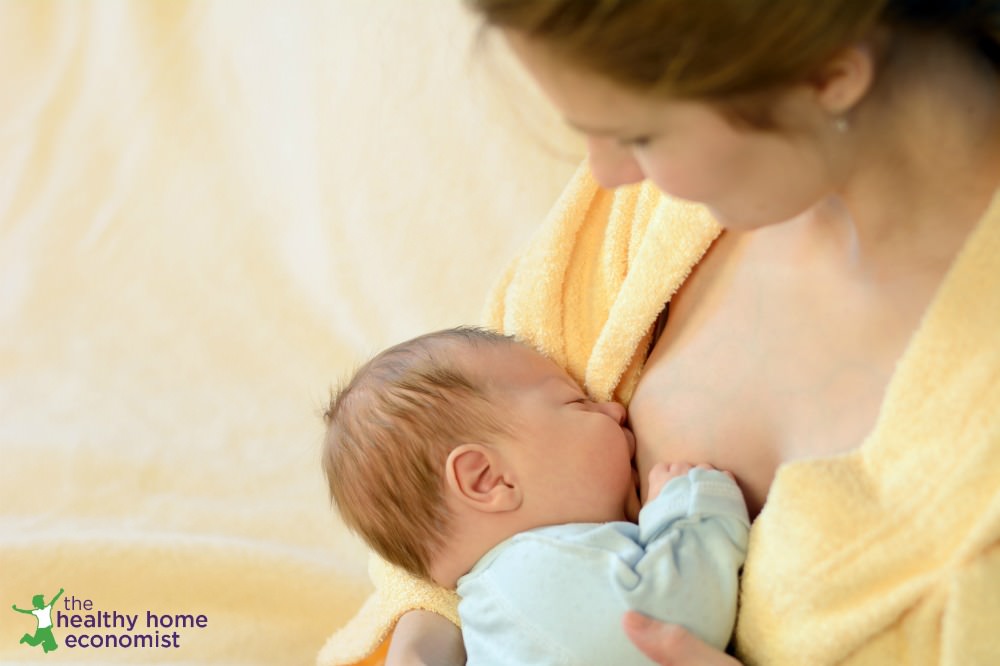 As is the case with most parenting-related decisions, breastfeeding, and the right not to, are the subject of a polarized debate with potential feelings of shame, guilt, and resentment experienced by those mothers who feel that they "don't measure up".
When, in the realm of birth and childcare, we depart from what we have been evolutionarily designed to accomplish, we often learn that our assumptions about what we thought we knew, turn out to be embarrassingly reductionist.
Formula and breast milk are not alternatives to one another. Formula's early incarnation in the 1800s as a concoction of wheat flour, cow's milk, and malt has progressed into more sinister territory in the modern day.
Cornucopia institute reviews the concerning ingredients in organic baby formula (they don't even deign to comment on the GMO and pesticide-laden poisons in non-organic brands) with a focus on refined sugars including corn syrup and brown rice syrup (laced with arsenic), palm oil and hexane extracted fatty acids, carrageenan, synthetic preservatives and nutrients.
Sadly, the report ends with a sort of hands-in-the-air shrug, seemly to say, "sorry, there's just nothing out there that will do."
One of the primary and fundamental problems with the concept of replacing mother's milk with a processed food is that we can only account for what we know at the time. We are barely beginning to appreciate the complexity of this living liquid including vertical transmission of bacteria through breastmilk as discussed in a previous post.
Between the lack of proper fatty acids, probiotics, oligosaccharides, and vitamin dosages based on incomplete assessment of nutrient-deficient volunteers, formula is a sorry offering for your baby's developmental needs.
The reality is that, statistically, a full 50% of women are not able to meet their breastfeeding goals. There are many reasons for this, some of which include:
Aggressive promotion of formula-feeding in hospitals including supplementation in NICUs.
Limited lactation support and resources including insufficient family encouragement and shared community wisdom.
Workplace impediments to pumping, and unfinanced maternity leaves.
Pediatricians who overvalue growth charts and encourage supplementation.
Alcohol, nicotine.
Infrequent feeding.
Use of pacifiers.
Depression and anxiety.
Medications.
I discuss environmental barriers to adequate supply including high sugar diets and environmental pollutants here.
But what about breastfeeding for those who are depressed? How are these entities related?
Many of my patients struggle to establish breastfeeding in the early months. For some, this effort can become a source of obsessive rumination and hypervigilence. A recent paper in the Archives of Women's Mental Health asks the question: Does breastfeeding offer protection against maternal depressive symptomatology?  This two year study looked at 205 women, and followed them prospectively, beginning in pregnancy and through 2 years postpartum, to assess depressive symptoms and breastfeeding patterns.
Their results support previous data suggesting that women with antenatal (before birth, in pregnancy) depressive symptoms are less likely to initiate breastfeeding within the first 3 months and tend to wean sooner (average 2.3 months) than those without mood symptoms.
They also found that women who breastfed more frequently at 3 months postpartum (pumping or nursing) were less depressed at the 2 year mark suggesting that there is a "bidirectional" relationship between depression and breastfeeding — i.e., that one can limit the other.
Of note, exclusive breastfeeding dropped off from 43% at 3 months to 5% at 6 months with no woman exclusively breastfeeding at 12 months. Proposed protective mechanisms of breastfeeding on maternal mood include anti-inflammatory effects of breastfeeding, hormonal release of oxytocin in the mother (with a cumulative rather than acute protective effect), the "reset hypothesis" which states that metabolic changes related to breastfeeding help to restore health postpartum, maternal infant bonding, and healthier children that put less stress on parents.
This seems to suggest that intensive lactation support in the first three months postpartum may help women to establish breastfeeding, and that once it is established, we may expect their risk of depression onset to decrease. I would also advocate for ruling out any complicating factors to successful nursing including undiagnosed thyroid imbalance, environmental toxins that can interfere with production and pass to the baby, and high sugar diets that can promote insulin resistance.
It is harder than ever to protect the natural progression from conception to birthing to postpartum health, but we often need reminders that the complexity of the reproductive process is exquisite and ultimately adaptive for mom and baby.