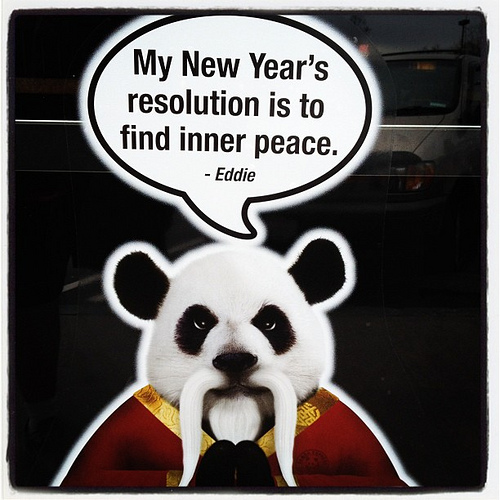 By Fitness Editor Paula Jager CSCS
Every year at this time people all over the world begin making resolutions for the New Year.
The #1 resolution is to lose weight and become more physically fit.  A very good one I will admit.  This translates to a busy time for anyone in the fitness industry and one that is embraced and capitalized on.
Getting started is easy but how many of these people actually stick it out over the long haul?
Not many.  Statistics show that about 75% go strong through the first two weeks while the number dwindles to less than 45% at the 6 month mark and fewer than 20% at the two year mark.
Others show even less adherence.  Having been in the fitness industry for over 17 years I would say they are pretty spot on.
Why do so many people fall off the bandwagon?   Many reasons as it turns out:
Too many, too big
Not personalizing them
Not writing them down
Not reviewing them periodically
Inability to "see" them
Keeping them to yourself
No support group
Goals and strategic planning are a better option and more likely to be achieved.
The last few weeks of the year along with the holidays are a great time for musing and reflections.  Was it a good year?  If you made resolutions or goals did you stick with or accomplish them?  Did you improve?  If yes, congratulations–that must feel good, now it's time to set new goals taking you to a higher level in different areas of your life.  If no, why not?  What happened, what went wrong and why were you not able to stick with or achieve your goals?  Ask yourself these questions, think about the answers and then begin writing them down along with your goals.  Add to that "why" you want to achieve them, set both short and long term goals and review them periodically, announce them to family and friends and enlist their support.
Don't stop at weight loss and fitness–choose other areas of your life to improve upon such as career, competing, parenting, relationships–goals are not solely related to physical activities.
Some tips to get you started on the road to Resolution Success:
Enjoyment:  as far as fitness goes pick a sport or activity you enjoy–to become consistent with something you must like it.  The same goes for your career if you hate what you do success is far less likely to happen, make a change.  If you're in an unhealthy relationship and efforts to improve it have failed to change it perhaps it's time to end it.
Foundation:  a lack of time is a lack of planning.  Don't overload your plate (no pun intended).  Develop your habits; implement them in a capacity you can adhere to.  Put them in your calendar under recurring events.  It will become a foundation for you to build on and add to.  Once one or two smaller changes have become habitual you can start adding others.  It's like eating an elephant–one bite at a time.
Win:  A "winning moment" is one when you decide whether or not to deviate from your plan.  Whether it is to skip a workout or have a piece of cake–you have two little voices inside pulling you in opposite directions.  The key to winning is to take control of that mental debate by crowding out the negative voice and having a stronger positive voice.
Visualize Success:  You don't have to meditate or make an elaborate ritual out of this just spend some quiet time seeing yourself not only how you want to look, perform or act but in the process of getting there.  Visualize the steps you will have to go through along with the actions you need to perform.  See the obstacles you will need to overcome and how you will get over, under, around or through them.
Take the remaining few weeks of the year to reflect, reorganize and reassess where you are, where you want to go and how you're going to get there.  In the next article, we'll have some tips and other guidelines to help keep you on track in 2013 (pun intended).  In the meantime–Happy Holidays to all!
Paula Jager CSCS and Level 1 CrossFit and CF Nutrition Certified is the owner of CrossFit Jaguar in Tampa, FL
Her exercise and nutrition programs yield life changing results
Picture Credit