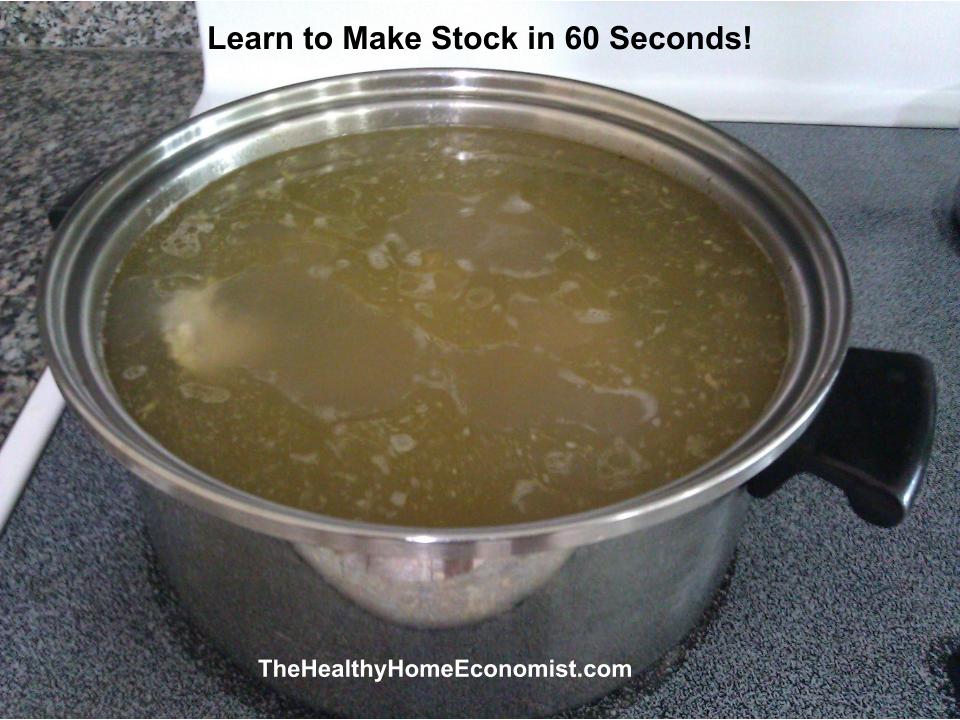 One of the most important tasks I tackle each holiday comes after the meal has been eaten, the guests have gone home, and the dishes washed and put away. The health-promoting aspects of making mineral-rich stock with leftover bones from the holiday turkey cannot be overestimated!
So, I absolutely wanted to include it in the final Turkey Tips segment I filmed for Gayle Guyardo, anchor of the NBC News Channel 8 Today television show.  This tip which aired yesterday was a challenge to film as I only had one minute to talk about the benefits of stock and also show how to make it!
I'll leave it to you to be the judge as to whether I managed to do stock justice in the very limited time I had to talk about it!
Preparing the Bird
It's a good idea to remove all the meat from your holiday bird and put the bones on to simmer right away as its use in soups and sauces in the days and weeks after the festivities end will help keep you and your family from succumbing to the usual post-holiday colds and flu that always come around.
Homemade stock offers three nutritional benefits that are difficult to obtain from any other source – certainly not in such deliciously digestible form:
Plentiful and easily absorbed minerals and not just the macro minerals such as calcium, magnesium, silicon, sulfur, and phosphorus but also critical trace minerals.
The broken down materials from cartilage and tendons like glucosamine and chondroitin sulfates which aid the healthy and pain-free maintenance of joints in the body.
Natural, unadulterated gelatin is a health boon to many tissues of the body including the cartilage, bones, and joints and also the skin, digestive tract, and muscles – even the heart.  With the majority of our immune system located in our gut, gelatin also boosts immunity as it has been demonstrated to soothe and heal the intestinal mucosa.
My prediction is that making homemade bone broth will actually become fashionable when Hollywood adopts the practice as the plentiful collagen in stock acts as an internal facelift much more effectively than the scary results that can occur with collagen injections!
In this final Turkey Tip below, I demonstrate and talk you through how to make turkey stock in about 60 seconds!
To view all five Holiday Turkey Tips I filmed for the NBC News Channel 8 Today show, click here.
Source: Gelatin in Nutrition and Medicine by N.R. Gotthoffer