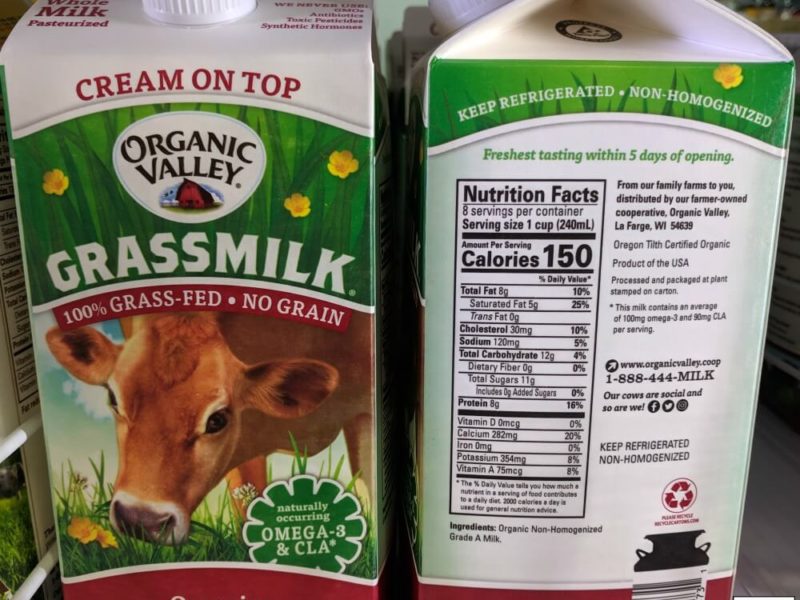 My call to action to boycott Organic Valley resulted in a firestorm of comments from farmers, consumers, and even an Organic Valley executive.
It seems that Organic Valley's ban on the sale of raw milk by its co-op member farmers is quite controversial indeed. Many consumers and farmers have expressed outrage at this self-serving decision by Organic Valley which does nothing but harm farmer independence and economic sustainability over the long term.
Now, it seems, the plot has thickened.  
One very astute reader posted a link in the comments section of that blog to an article which details a Federal grant of nearly $1 million to the town of La Farge, WI for infrastructure improvements for its rapidly growing organic food industry.    The Federal grant is expected to result in an additional $5 million in private investment to help the region create jobs.
Ok, readers.   This is a tough one, so sit down and take a deep breath.
Guess what company built a brand spanking new headquarters in La Farge, WI in 2004?   
You guessed it!    Organic Valley!
Here's another hard one, dear reader.  You might even need a dose of cod liver oil before answering.
Guess what infrastructure is being built in La Farge with the grant money?   
Right again!   A road extension, street lights, sewers, and water mains will be built using the grant money to a site that the town anticipates will be another facility for Organic Valley!
Cecil Wright, Organic Valley's vice president of sustainability and local operations, says that Organic Valley has not decided on the types of new facilities that it needs but acknowledges that the company is indeed growing.   The company is currently hiring 50 new employees to add to the 350 that already work in La Farge and the hiring is expected to continue into 2011.
50 new employees out of 350 is quite a large percentage jump in the number of folks that work at OV headquarters in La Farge, WI, don't you think?    It seems improbable that 50 new cubicles/offices are available for these new hires in existing facility space.
It also seems likely a new facility will be needed to house these new workers and the ones that will be hired into 2011.
I feel so very bad for the 10% or so farmers of Organic Valley who sold raw milk on the side and now are forbidden by OV from this diversification of their revenue base which is in the best interests of themselves and their families as well as future generations who inherit these farms.    It seems these farmers may have been sold out for $1 million in Federal Grant money.
I used to be such a big fan of Organic Valley just a few short years ago.   First, the product quality began to decline and now this.   What has happened to this once groundbreaking company?
While I must make clear that I have no evidence of collusion between the US Department of Commerce's Economic Development Administration and Organic Valley with regard to this grant and its connection to the ban on the sale of raw milk by its co-op farmers, it seems highly likely to anyone with half a brain and a pinhead's worth of common sense that there is a connection somewhere.  
I don't know about you, but finding out this information about a Federal grant which appears to directly benefit Organic Valley given that Wisconsin is in the midst of a governmental crackdown on raw milk convicts me more than ever to never again buy a single blasted thing from Organic Valley.