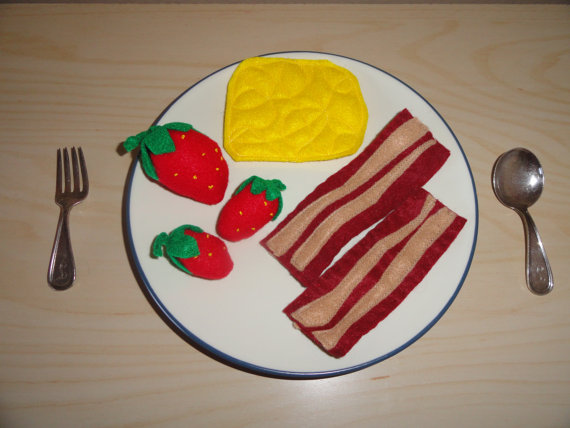 Do you have a little play kitchen or toy tea set for your toddler or young child to cook up and serve imaginary meals?
Did you find yourself frustrated as I was when you bought the huge box of play food to go along with the kitchen set only to discover that the toy foods overwhelmingly included unhealthy choices like boxed cereal, processed condiments, french fries, fast food boxes, and pasteurized milk cartons?
I don't know about you, but I certainly didn't want my children playing with these fake food toys as I felt it would establish an unhealthy subconscious memory in their minds.
In the end, I ended up throwing away over half the play food I had purchased keeping only the vegetables, fruits, eggs and chicken drumsticks!
Now there is no need to waste money on play food that you don't want. You can get real food toys so that your children can role play basic cooking skills in a truly healthy way!
I was thrilled over the weekend to receive an email from a reader names Bess Taylor who recently turned her sewing hobby into a business.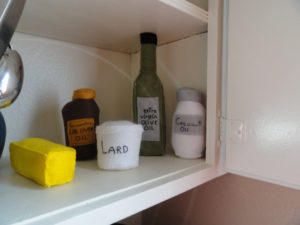 She hand sews the most beautiful little healthy play food you've ever seen!   She even told me that her healthy fats play food set shown in the picture to the right was inspired by my post Five Fats You Must Have in Your Kitchen!
If you've been looking for safe, healthy toys for your children that promote the correct nutritional message into their little developing brains, these toys are worth checking out!
Just remember that these lovely toys are hand sewn so if you want them for a birthday or Christmas gift, order ahead of time to give Bess time to prepare your order!
To see the full line of BessMess toys, click here.  She even has a little toy jug of raw milk for your child's play refrigerator!
Sarah, The Healthy Home Economist