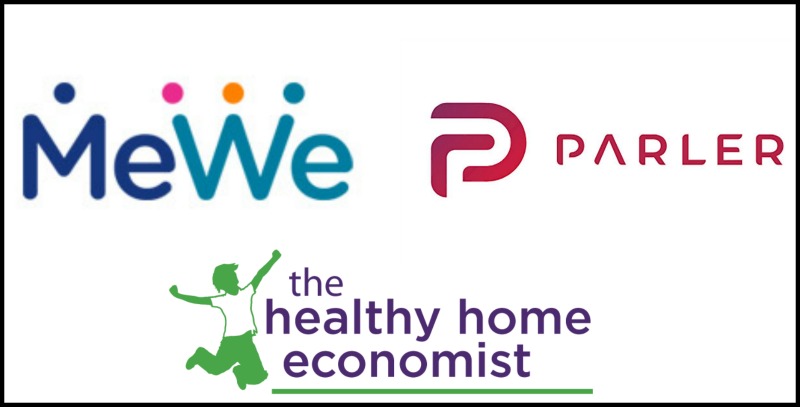 In recent weeks, the number of people leaving Facebook and Twitter due to their egregious censorship policies has really gained some serious momentum.
If you have already left these platforms or plan to do so in the future, I wanted to get the word out that The Healthy Home Economist is on the free speech alternatives known as MeWe (Fakebook alternative) and Parler (Twitter alternative).
Free Weekly Newsletter + Report on Secrets of Strong Immunity
Click here to find The Healthy Home Economist on MeWe
Click here to find The Healthy Home Economist on Parler
Every post I publish on Fakebook I've been trying to also publish simultaneously on MeWe, so you shouldn't miss anything if you plan on switching over. Ditto for Twitter posts duplicated on Parler.
For now, I don't plan to leave Fakebook or Twitter, perhaps out of some misguided optimism that they might change their policies in favor of free speech. However, it's not looking good for the foreseeable future 🙁
Hope to see you on the other side!