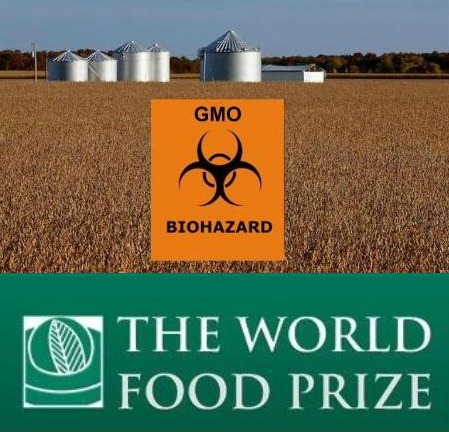 The small town where I live concludes Independence Day celebrations each July with the grand announcement of the "Guv'na" for the upcoming year – an honorary title awarded to the candidate who raises the most money and hence "votes" for awareness of local businesses.  These funds provide revenue for a grant program administered by the town Civic Association.
The "election" of the Guv'na is all fun and games with money being raised for a good cause. There is absolutely no confusion, however, about how the winner is selected. The election is bought and paid for 100% based on each candidate's fundraising abilities.
While such election tactics are fine for small town celebrations, they are not appropriate for well respected, worldwide organizations.
Nonetheless, it appears that one such institution, the World Food Prize Foundation, has succumbed to just that.
In a shocking "you line my pockets and I'll line yours" scenario, the winners of the prestigious 2013 World Food Prize, aka the Nobel Price for Agriculture, have been selected from within the ranks of the World Food Price Foundation's own corporate sponsors.
In a stunning development that is leaving both consumers and environmental scientists from around the world shocked and outraged, the US State Department announced that the $250,000 World Food Prize for 2013 will be shared by three scientists turned chemical company executives who pioneered the development of genetically modified organisms, GMOs:  Marc Van Montagu of Belgium, and Mary-Dell Chilton and Robert T. Fraley of the United States. Robert Fraley is Executive Vice President and Chief Technology Officer at Monsanto. Mary-Dell Chilton is Distinguished Science Fellow at Syngenta Biotechnology, Inc.
This despite the fact that GMO fields are being burned to prevent their spread in countries like Hungary and most governments around the world have either banned frankenfoods or required their labeling.  In addition, an overwhelming majority of consumers do not want to eat GMOs due to safety concerns.
Recent published research has suggested that glyphosate, the active ingredient in Roundup, the weedkiller heavily used on GMO crops and manufactured by Monsanto, greatly disrupts homeostatis in the human body with the tragic end result of disease, degeneration, and widespread suffering.
In addition, Swiss based Syngenta recently filed suit against the European Commission for the ban imposed on neonicotinoids, insecticides it manufactures that have been deemed to blame for massive bee die-offs. 

World Food Prize Foundation president Kenneth Quinn said that the biotech pioneers were selected to receive the prize to stimulate debate about "whether it would be possible to feed all of the people on our planet without biotechnology and genetically modified crops, especially given the dramatic challenges farmers may face from climate volatility."
He added that:
"Nobel Peace Prize Laureate and founder of the World Food Prize, the late Dr. Norman E. Borlaug, was a passionate believer in the power of science to ensure we will have sufficient food for all in the 21st century. He would be extremely pleased to see biotechnology recognized, both for what it has already provided in additional food for poor people, and also its potential in the coming decades."
He didn't address the fact that Monsanto and Syngenta are both listed as sponsors on the World Food Prize website.
Global food expert and Right Livelihood Award Recipient Vandana Shiva of India countered by saying:
Not only are GMOs unsafe, they are destroying biodiversity, increasing farmers' dependency on seed and chemicals and leading to the emergence of super pests and super weeds. This is a recipe for food insecurity and non sustainability.
Even Starving Countries Don't Want GMOs
Even starving countries for whom GMOs were supposedly developed to feed don't want them.
Levy Mwanawasa, President of Zambia, banned genetically modified food aid despite the food crisis which is threatening up to 2.4 million people. The reason is his fear of contamination of local crops.  Zimbabwe has also banned GMO food aid out of caution to prevent contamination of local agriculture.
President Mwanawasa had this to say of GMO food aid:
Simply because my people are hungry, that is no justification to give them poison, to give them food that is intrinsically dangerous to their health.
Aptly said.
There is no doubt The World Food Prize Foundation has irreparably damaged its reputation with the selection of Monsanto and Syngenta executives for the 2013 award.
World Food Prize President Quinn inadvertently summed it up best by saying, "Our Committee chose the 2013 laureates because the evidence has grown to show that biotechnology has indeed met our Prize's criteria for significant impact."
Yes indeed. On that point, we all can agree.
"Significant negative impact".
Learn More About the Dangers of GMOs to Our Health and the Planet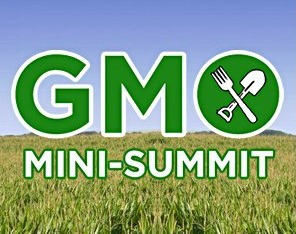 The world's first ever GMO Mini-Summit will take place October 25-27, 2013 with a mission to inform, inspire, and empower positive action for healthy, safe and sustainable food. Currently planned speakers include: Andrew Kimbrell, Anthony Samsel, Arran Stephens, Dr. Don Huber, Howard Vlieger, Dr. Jack Heinemann, Jeffrey Smith, Dr. Joseph Mercola, Senator Lisa Murkowski, Dr. Michael Antoniou, Dr. Michael Hansen, Dr. Miguel Altieri, Rachel Parent, Dr. Rick Palmquist, Robyn O'Brien, Dr. Sara Gottfried, Dr. Thierry Vrain, Dr. Tom O'Bryan, and Dr. Vandana Shiva.
To sign up to listen to the free presentations during the GMO Summit and receive timely updates on speaker scheduling, click here.
Sarah, The Healthy Home Economist
Sources:
GMO Battle Marks Choice of 2013 World Food Prize Winners
Monsanto's winning the World Food Prize?
The World Food Prize 2013 Laureates