Table of Contents

[Hide]

[Show]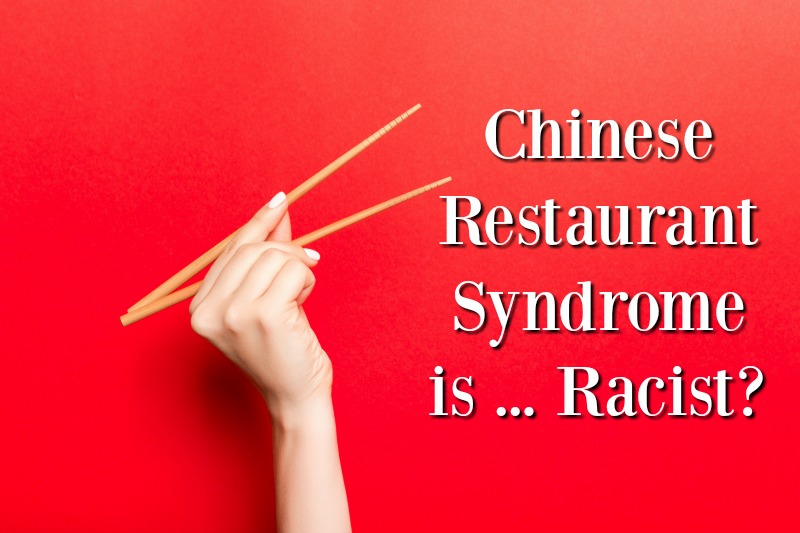 Playing the race card has become a common way in our rush-to-judgment digital society to quickly shut down political opposition. Now, this intimidation tactic is being used to muzzle those speaking out about the dangers of processed food additives as well.
In this shocking new development, critics of the high levels of MSG in modern Chinese restaurant food that synthetically trigger the umami savory taste receptors on the tongue are being labeled racist. (1)
Free Weekly Newsletter + Report on Secrets of Strong Immunity
This despite the fact that many of those same activists wax poetic on the health benefits of traditionally prepared Chinese cuisine (that contains natural glutamate and NO added MSG) and other healthy forms of Asian food like sushi, miso, and natto just to name a few.
I've written before about how Chinese takeout is so toxic it won't compost. Dan Blake, one of the founders of EcoScraps, says that:
The compost we made from Chinese restaurant dumpsters was terrible. It killed plants within 12 hours.
Mmmm. Wonder what that stuff does to our insides if it's basically as effective as Roundup in killing plants?
And yet, pointing out that this synthetic additive is dangerous and that modern Chinese fare is loaded with it is somehow a racist perspective…despite the fact that MSG is scientifically proven to destroy neurons in the brain? (2)
MSG vs Glutamate
Those branding food activists as racist for warning people about Chinese Restaurant Syndrome fail to point out the very important difference between natural glutamate and the synthetic, factory-produced MSG that is present is takeout Chinese.
Glutamine is a conditionally essential amino acid that is critical for gut, brain and immune health.
Glutamine is supposed to convert as needed to either glutamate, which can excite neurons, or to GABA, which has a calming effect. Both are needed by the body and brain. The glutamine found naturally in healthy foods such as homemade bone broth should not be a problem for most people unless there is permeability in the gut wall.
MSG (monosodium glutamate) differs from natural glutamate by a single sodium atom (monosodium) attached to the molecule.
Although many people think of MSG solely as a flavor enhancer added to Chinese foods, it is widely added to processed, packaged and fast foods (including soy protein and other plant-based meat substitutes) to "wake up" flavors.
It hides on ingredient lists under aliases such as natural and artificial flavorings, hydrolyzed protein, protein isolates, and spices. Some of the MSG is added, but much is a residue of hydrolyzing and other modern processing methods. Even products labeled with the words "No MSG" may contain it.
Chinese Restaurant Syndrome is Real
Bottom line, the natural glutamate that humans have been eating for thousands of years and the high levels of synthetic MSG in Chinese food are NOT the same.
Symptoms of Chinese Restaurant Syndrome as detailed below are incredibly uncomfortable and can last anywhere from a few hours to a few days. In some cases, symptoms might send a person to the ER thinking they're having a heart attack! (3, 4)
headache
chest pain
sweating
skin flushing
heart palpitations
numbness or burning in the mouth
numbness or burning in the throat
nausea
fatigue
It is not racist to point this out. It is a health issue that people need to be aware of.
References
(1) Excitoxins. The Taste that Kills
(2) MSG in Chinese food isn't unhealthy — you're just racist, activists say
(3) What is Chinese Restaurant Syndrome?
(4) Monosodium L-glutamate: its pharmacology and role in the Chinese restaurant syndrome