Table of Contents

[Hide]

[Show]
How to harvest cabbage from your garden so that each plant produces multiple new heads to greatly increase the total yield.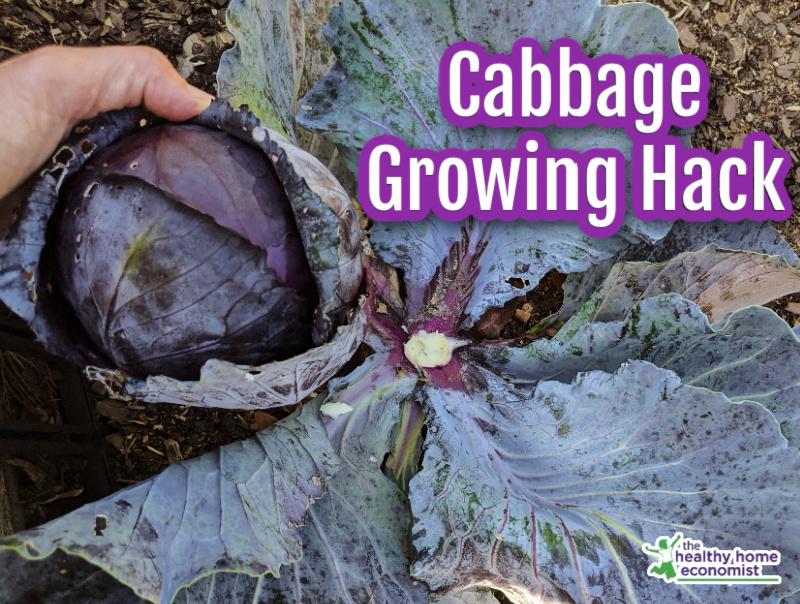 Cabbage is one of the best vegetables to grow in the garden. Heads grow to a substantial size very quickly especially if you work to ensure the soil is nutrient-rich.
And, if you grow more than you can use in a short period of time, cabbage is easily preserved for the remainder of the year as traditionally cultured sauerkraut.
One Cabbage Head per Plant
The first thing I quickly realized growing cabbage for the first time is that each plant only produces one head.
This is a bit of a downer especially if you are growing other veggies like zucchini that produce an abundance of fruit per plant.
I found it hard to believe that it was really true that each cabbage plant would produce only a single head.
There had to be a way to coax them to produce more!
Hack that Doubles Yield
When I mentioned this apparent drawback to a local farmer in my area, he taught me a hack that easily doubles the yield of each cabbage plant.
All you have to do is preserve a few leaves underneath the head when you cut the cabbage from the stem.
That's it!
The picture above shows me harvesting a purple cabbage from my garden. Notice how I cut it from the stem in a place where a number of leaves remained attached.
Within a few days, the cut stem will start growing several smaller cabbage heads that will allow a second harvest in the coming weeks.
The picture below shows several new cabbage heads beginning to sprout from the spot where I cut the stem. This occurs within days of harvesting the primary cabbage.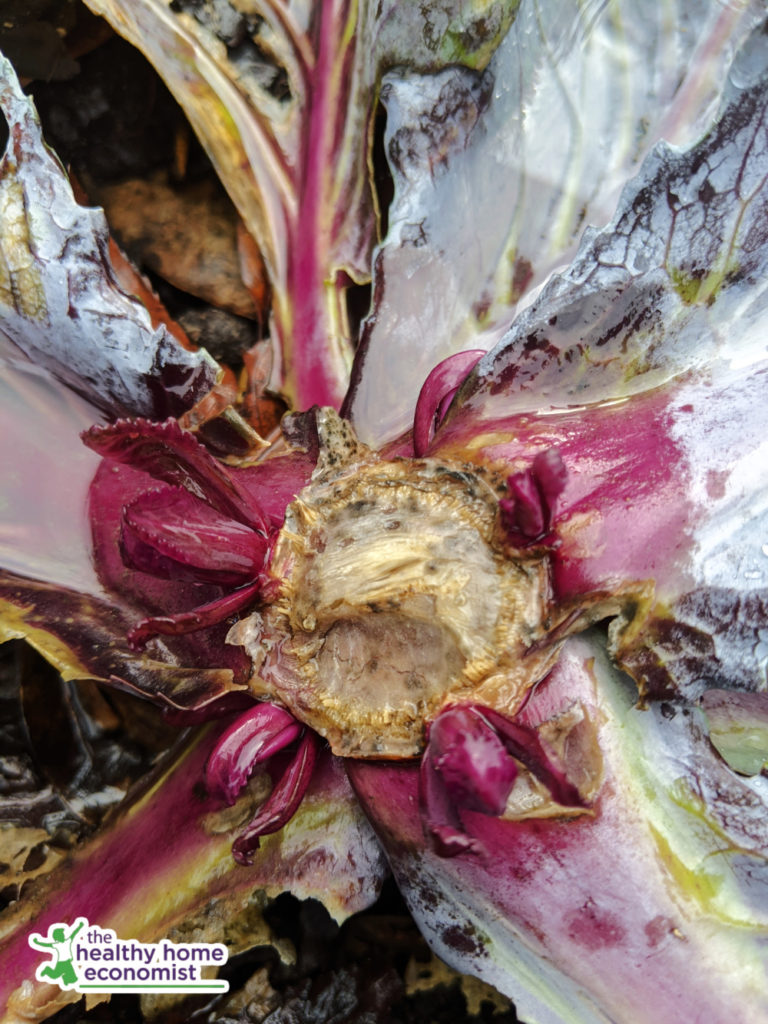 Secondary Cabbage Size
Now, don't get too excited.
These secondary cabbages won't grow to the same large size as the first!
However, taken together, these smaller heads will roughly equal the amount of cabbage from the primary harvest.
Isn't that simple?
What easy gardening hacks to you use to increase your yield with very little extra effort?