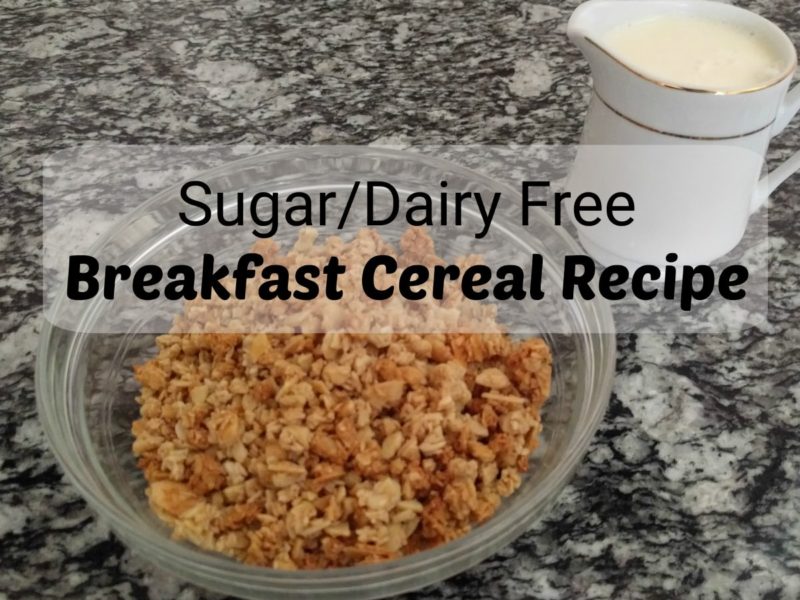 Did you know that ALL boxed breakfast cereals are toxic?
In fact, organic boxed breakfast cereal is the most toxic of all!   How can this be?   It seems that everywhere you turn, a bowl of breakfast cereal is touted as a very healthy choice for your first meal of the day.
It's not true, folks!
To make boxed breakfast cereal in the factory, the grains first have to be subjected to such intense pressure and heat that they actually liquify into a slurry.  This slurry allows the grains to be quickly and easily shaped into the puffs, flakes, and other shapes that make each cereal distinct.
The manufacturing process used to make boxed cereal is called extrusion and it is so violent and denaturing that the proteins in the grains are actually rendered toxic and allergenic by the process.   This is why organic boxed breakfast cereal is more toxic than nonorganic – because organic boxed cereal is whole grain and thereby has more protein in it!   The more protein, the more toxic the boxed cereal.
Sugar and Dairy Free Cereal Recipe
What is a cold breakfast cereal lover to do? Boxed breakfast cereal is considered a staple food in our society. No worries for all you healthy home economists out there – just make your own!    Here's a recipe that my family loves and that I have shared for years as a Chapter Leader for the Weston A. Price Foundation.  I hope your family enjoys it too!
For visual learners, check out the two videos plus recipe on how to make breakfast cereal.
This recipe for grain free breakfast cereal is a good option for Paleos.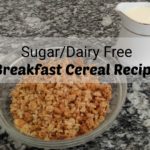 Sugar and Dairy Free Cereal Recipe
Recipe for a homemade sugar and dairy free cereal that your family will enjoy that will nourish and digest much better than boxed brands from the store.
Instructions
Mix well and soak the flour in the filtered water plus lemon juice on the kitchen counter (covered with a cloth and rubber band) for 24 hours.

Mix everything into a batter. Pour batter into (2) 9x13 pans coated with coconut oil. Bake for 30 minutes at 350 F/ 177 C or until a toothpick comes out clean.

Do NOT overbake else the cereal will turn out too hard.

Let cool and then crumble onto baking sheets and dehydrate at 200 F/ 93 C for about 24 hours.

Take out dried cereal off the top every few hours so as not to over dry as this can also make the cereal too hard.

Store in airtight container in the fridge.

Serve alone as a snack or in a bowl with milk of choice.
Sources and More Information
How to Adjust to the Taste of Soaked Oatmeal
Soaked Oatmeal Benefits Without the Soaking?
How to Make Oatmeal the RIGHT Way
Dirty Little Secrets of the Food Processing Industry