by Sarah TheHealthyHomeEconomist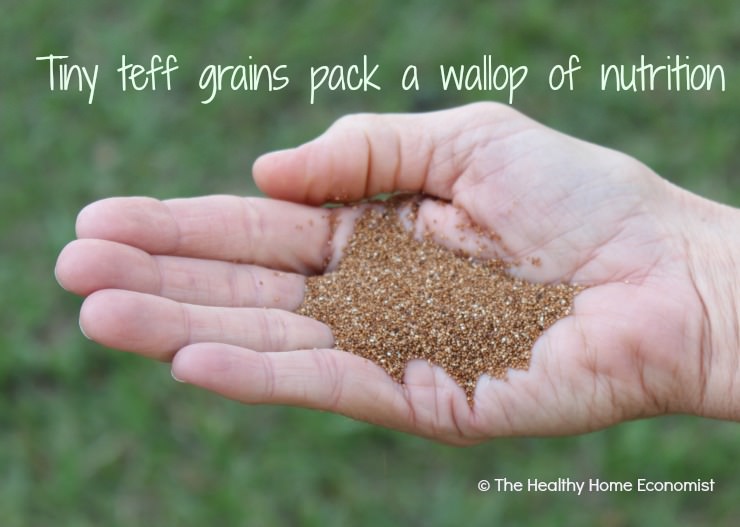 I first tasted the delicious, gluten free grain known as teff shortly after my husband and I were married. We met after work at an Ethiopian restaurant that we'd been wanting to try for quite some time. My husband was born and lived his early years in Uganda, and he was eager to introduce me to some of the flavors of his home continent.
I was immediately enthralled and delighted by the basket of soft, spongy flatbread that was brought to our table to use as an edible utensil for our meat stew.
Never having experienced the light, slightly nutty flavor of teff before, I asked the waitress about the bread's origins. She proudly explained that injera is a traditional fermented bread made from teff flour that is a staple in Ethiopia.
35 Comments