by Sarah TheHealthyHomeEconomist
January 29, 2013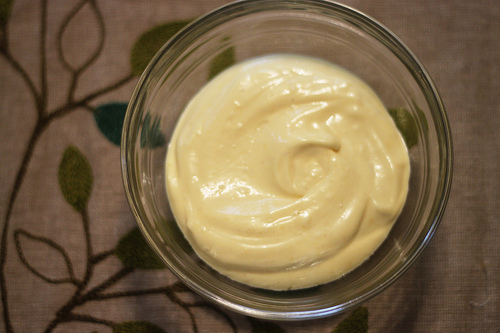 One of the very first videos I ever filmed for this blog was how to make healthy, homemade mayonnaise. In the nearly three years since this video was first published, I have received numerous requests for an egg free version.
At long last, here is a delicious mayonnaise that I have devised after a bit of experimentation.  The recipe uses no eggs and can be dairy free too if desired.  Egg free mayo definitely comes in handy if you are out of eggs and your local farm pickup is still a few days away!
If you have an egg allergy, making your own mayonnaise is really a must because the ingredients in the commercial egg free mayo brands that I've examined are nothing short of frightening!  Even homemade eggless mayo recipes typically use soy milk or tofu which are certainly far from desirable ingredients especially if you value the health of your thyroid!
61 Comments