by Sarah TheHealthyHomeEconomist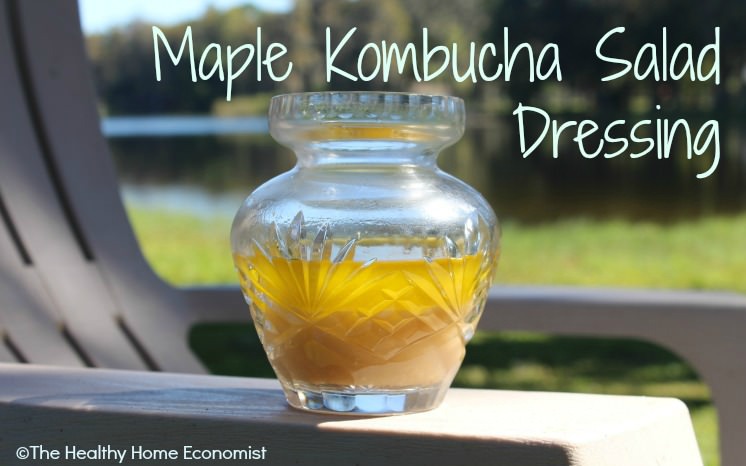 Salad dressings have gotten a bad rap in recent years due to confusion about fats, and this has led dieticians and nutritionists to frequently advise against them entirely – suggesting either lowfat dressings or lemon juice as alternatives.
The problem is that salads dressed only in lemon juice are tasteless and unappetizing!
Lowfat commercial dressings are loaded with neurotoxic MSG in the form of hydrolyzed vegetable protein or hidden away under the "natural flavors" label.
Regular versions of bottled, commercial dressings are made with cheap, low quality oils that have been made rancid with high temperature processing. Stabilizers, preservatives, artificial flavors, colors and belly-bulging corn syrup add further insult to injury.
Even organic healthfood store dressings made with canola oil should be avoided. Canola oil is high in brain boosting omega 3 fat, but is usually genetically modified (GMO) if not organic and goes rancid very easily, requiring manufacturers to deodorize the oil to hide the off smell.
If that isn't bad enough, the deodorizing process required to manufacture canola oil forms a dangerous form of transfat, not listed on the label of these supposedly healthy dressings.
11 Comments