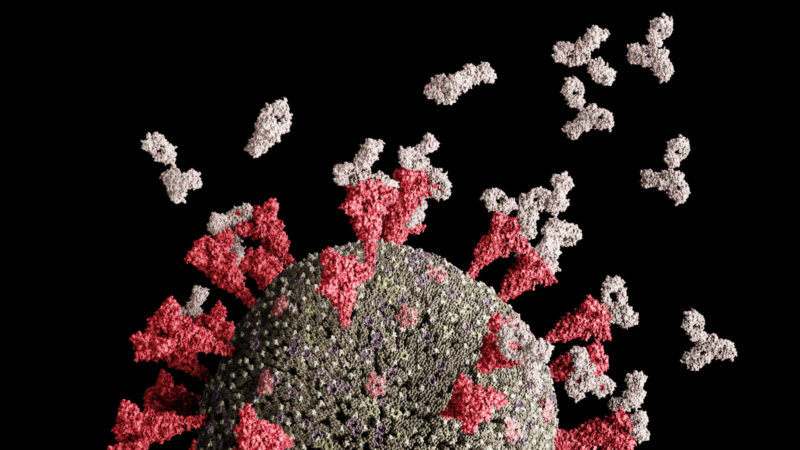 Below is a must-watch video. It will be quickly banned from social media, so I am embedding it here so all members can continue to access it indefinitely.
The most important information in this video, in my opinion, is the advice on how to protect yourself from the spike protein viral shedding that is occurring from those that are getting vaccinated.
People Getting Sick Being Around Covid Vaccinated
People are getting sick from being around the COVID vaccinated. Women's menstrual cycles are being disrupted among other worrisome problems. (1)
Free Weekly Newsletter + Report on Secrets of Strong Immunity
My own son got quite sick at college after sharing a bathroom with his just-vaccinated suitemates. He had deep lung congestion that he had never experienced in his life before.
Some restaurants and schools have even taken the unprecedented action of banning covid vaccinated individuals from their premises. (2) (3)
A chiropractic office in my community has just announced that vaccinated patients cannot set appointments for 30 days to protect staff, doctors, and other patients who are unvaccinated. At that time, the situation will be re-evaluated as as more data becomes available.
Pfizer's application for emergency use authorization to the FDA admits that viral shedding occurs. This is not a "myth" nor is it a conspiracy theory as the media is portraying as of this writing.
See highlighted areas of the document below that indicates that skin contact or inhalation of those exposed to those in the study intervention (aka vaccine trial) can be affected.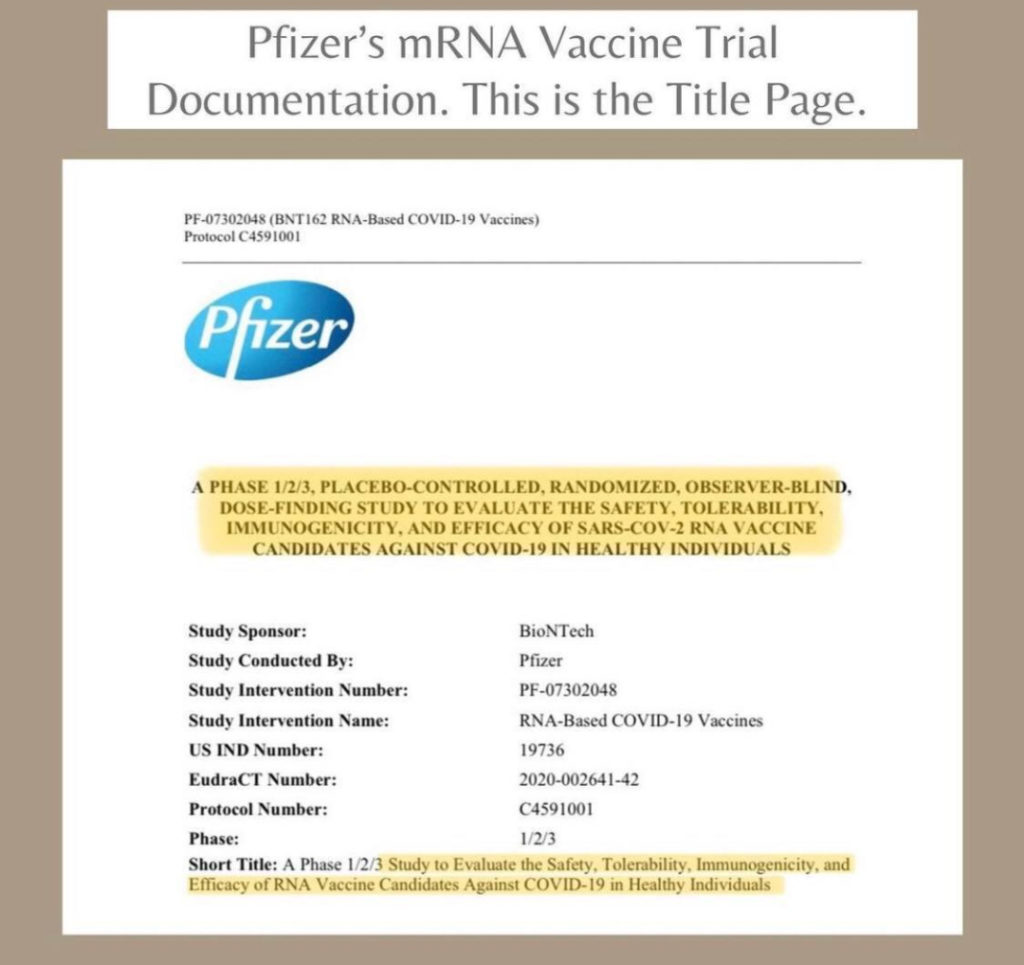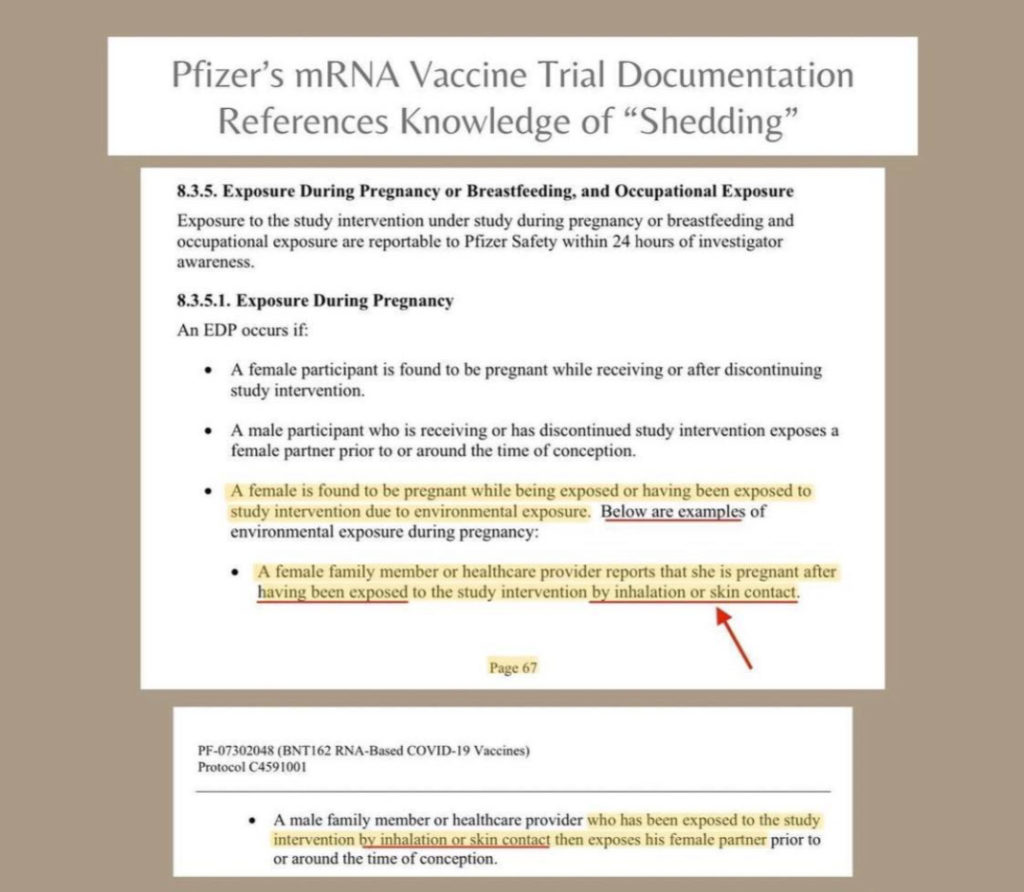 How to Protect Yourself from Viral Shedding
Below is the video of the doctor roundtable discussing what you can do to protect yourself.
My best advice at this time is to avoid sharing a bathroom with anyone who has had these injections. Other suggestions are provided by the physicians below including Dr. Northrup who suggests a nanoparticle detox bath using alfalfa pellets.
In addition, there is some promising information that suramin, shikimic acid from pine needles, fennel seeds, or star anise can help alleviate health issues from transmissions from vac to unvac individuals.