Table of Contents

[Hide]

[Show]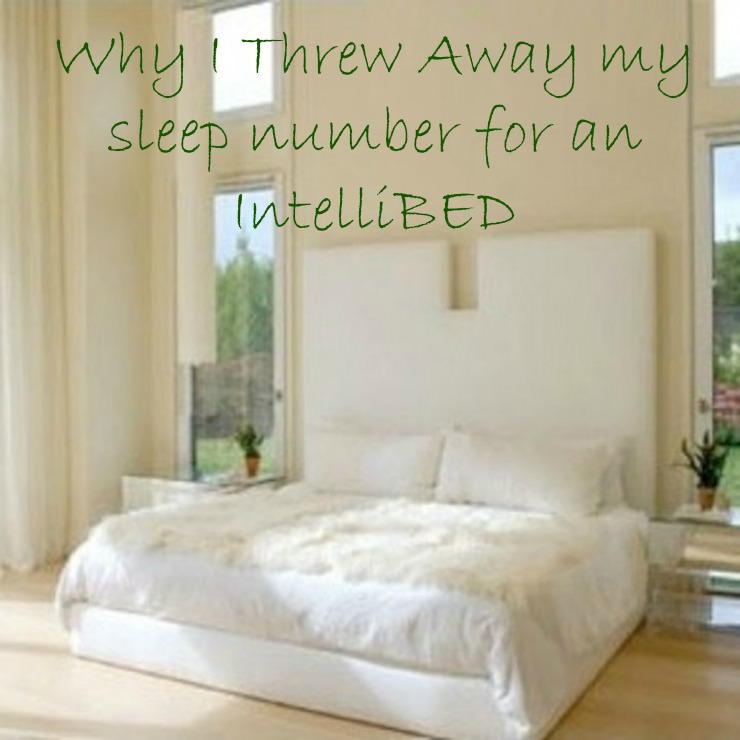 If you don't know what to do, don't do anything at all. While I'm definitely no procrastinator (just ask my husband), this adage, unfortunately, describes my approach to determining the best mattress for our master bedroom over the years.
Embarrassing, but true.
You see, my husband and I bought a sleep number bed shortly before we started our family. That was more than 15 years ago. It seemed like a good decision at the time, but the truth is, I never really liked it all that well. How much can you really determine from a few minutes laying on a bed in a showroom anyway?
Why did we buy it, you might ask? Good question! I guess it was primarily because it was the new and different sleep technology at that time and we thought the feature of being able to pump up our individual side of the bed to our personal liking (hubby likes it firmer than I do) would be conducive to slumbering marital bliss.
Yes, we basically got "sold".
Our sleep number bed had a 20 year or so limited warranty, so about 10 years in, I realized we needed to find something else especially once I started bearing children which caused me to find the bed ever more uncomfortable for my perpetually sore back and neck from all the physical rigors of raising children (constant stooping, bending over, carrying babies on your hip etc).
Besides a lack of comfort, I didn't find the EMFs from a plugged-in bed right about where your head is resting on a pillow to be conducive to a good night's sleep. Either my husband, myself or whoever changed the sheets and pumped up the bed kept forgetting to unplug it!
Not to mention the toxic substances that were being outgassed by the chemicals added to the mattress for "safety" that we were breathing all night long.
With so many checks in the "replace your mattress now" category, you might wonder why I didn't get a new bed sooner.
That's where the "if you don't know what to do, don't do anything at all" comes in.
I knew I wanted a nontoxic mattress, but I didn't want to pay a ton of money for an organic mattress only to find it just as uncomfortable and possibly more unhealthy than the bed I currently had.
My concerns about buying a new mattress were due to the recent (2007) flameproof mattress regulation which requires all mattresses to withstand a severe open flame test (2000 degrees for over a minute). This requires acutely toxic and known, cancer-causing chemicals in or next to the surface of all mattresses – even organic ones (untreated organic wool cannot pass this test as it burns at 600 degrees). Companies are not required to disclose the chemical cocktails they use in their mattresses and often deny they use them at all.
Watch out for furniture in dormitories too. The mattresses provided by colleges and boarding schools use these chemicals too.
Given all these regulations, I honestly didn't think that the bed of my dreams had even been invented yet – truly nontoxic with a sleep technology that actually delivered a great night's sleep. So I procrastinated my decision and did nothing.
Then, a friend of mine who is into a green and nontoxic lifestyle shared the research she had done about mattresses and why she had settled on an IntelliBED.
Sometimes the best things that come into our lives are from the recommendation of a like-minded friend.
Isn't that the truth?
Benefits of Gel Mattresses
I dug in and started to read the research for myself. Here are the most compelling factoids I uncovered that clinched the decision for me: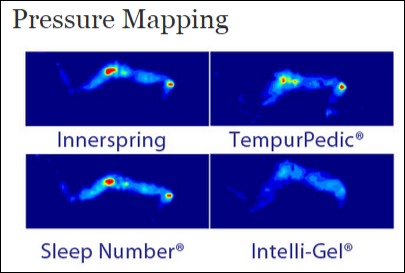 IntelliBED uses hypoallergenic, nontoxic Intelli-GEL® instead of toxic foam or fire retardant treated organic wool to cushion your hips and shoulders. This patented gel technology reduces pressure points by as much as 80% compared to even expensive memory foam or latex foam (see pressure mapping images to the right).
Over 900 doctors, chiropractors, and orthopedic surgeons recommend the IntelliBED for their patients. The science behind this bed blows away all other sleep technologies.
Other gel mattresses on the market are not non-toxic and don't perform as well as Intellibed. When tested, these knock-offs perform more like other foams and nothing like the patented intelli-GEL.
IntelliBED uses the same patented mattress technology chosen by hospital burn units as this sleep technology eliminates undue pressure on parts of the body damaged by fire exposure which would cause excruciating pain, exacerbate inflammation, and compromise tissue healing.
Instead of a 10 minute trial in a showroom, intelliBED gives you 90 days to try out the mattress in your own home with a full money-back guarantee if you're not completely happy.
The combination of top of the line sleep technology which no other mattress measures up to, nontoxic, non-outgassing mattress materials and a 90-day money-back guarantee made the decision very easy for my husband and myself.
In addition to the mattress, we are using the IntelliBED pillows too, which are made from the same non-toxic, hypoallergenic gel instead of toxic foam or mold-prone down or feather pillows. We love them so much that we are purchasing an IntelliBED pillow for each of our children for Christmas and plan to replace their cotton futon mattresses with Intellibeds as soon as possible.
My husband and I are totally thrilled with our new IntelliBED. After sleeping on an IntelliBED for only two weeks, my back felt like it did before I had kids, which I never thought was possible.
How to Try IntelliBED for 90 Days Risk-Free
I contacted IntelliBED and asked if it would be possible for me to share a special coupon with my readers to try it as I know from your emails that sleep and nontoxic slumber are big issues for many. For those of you in a quandary about your mattress like I was for such a long time, this coupon plus the 90-day money-back guarantee makes the decision easy and risk-free.
Use coupon HealthyHomeEconomist to get 10% off Intellibed's Organix line of beds including organic cotton sheets, a deluxe mattress protector, and free delivery.
Click here to find out more.
IntelliBED even offers the white glove treatment at no extra cost, with the bed delivered and set up by a team of two professionals right in your own home who will also haul off your old mattress if you like! This is what we did, and it was so convenient and non-stressful.
Bye, bye Sleep Number!
UPDATE: Since this initial article was written, we've now replaced our three children's natural mattresses with Intellibed mattresses too! We even got one for my son's bed at college (check it out in this article on healthy dorm furniture).
Included in this update post are my photos and film clips after visiting the Intellibed factory in Salt Lake City, Utah to personally verify all claims about this bed.
More Information