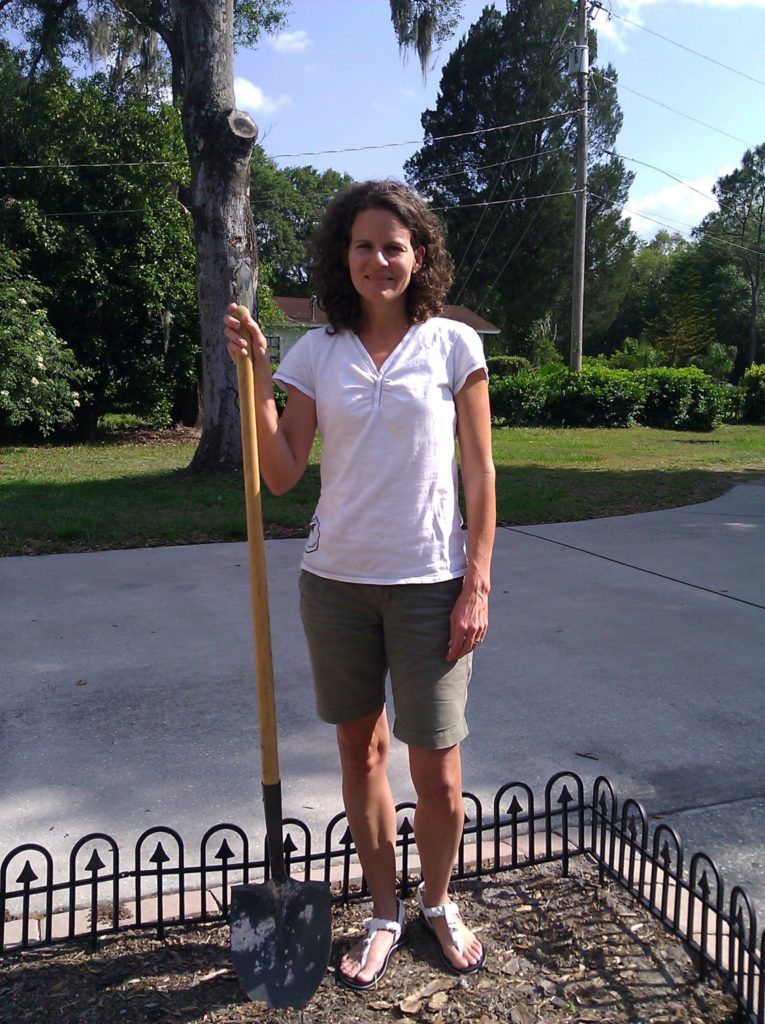 My Seeds of Change garden is underway and not a moment too soon!  The heat and humidity is slowing creeping back and a long, hot Florida summer awaits!
Gardening in Florida from the end of June through mid-September is very difficult due to the high heat, humidity and bugs, so when my Seeds of Change seed packets arrived in the mail 10 days ago, I realized I needed a multi-pronged approach to this whole gardening thing.
I first went through the seed packets and selected the vegetables and flowers that would have a good chance to grow well in full sun in my outside garden.
Here's what I picked: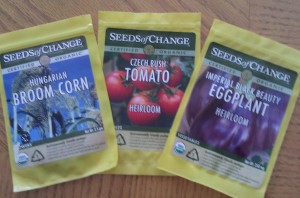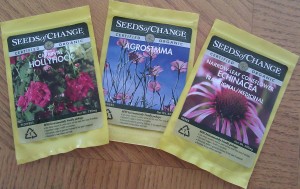 I really wanted to grow some lettuce too, but lettuce doesn't grow too well in the heat, so I decided to grow that indoors in my garden window plus a couple of herbs: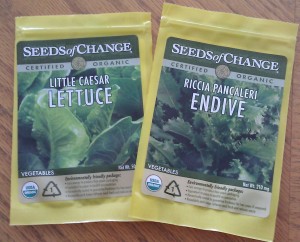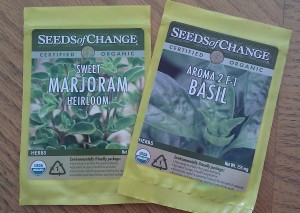 Here's how I set up my garden window – the lettuce and endive are planted in the pot on the left and the marjoram and basil are in the pot on the right: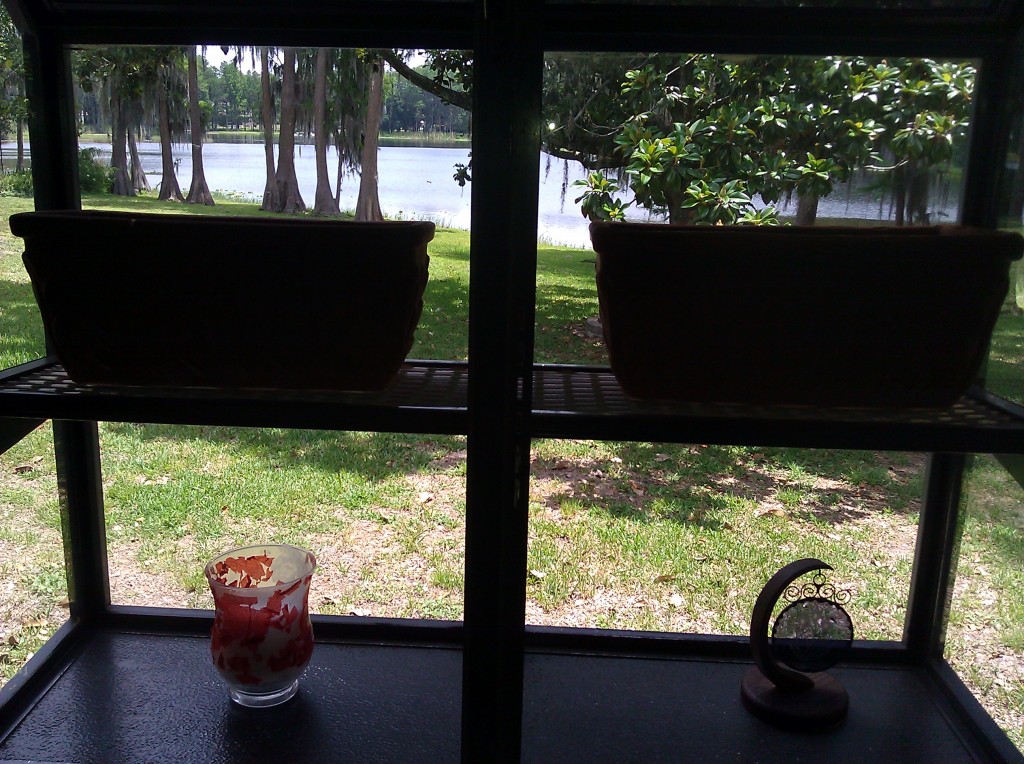 The garden window approach is working so far – the herbs and lettuce have already sprouted and are growing!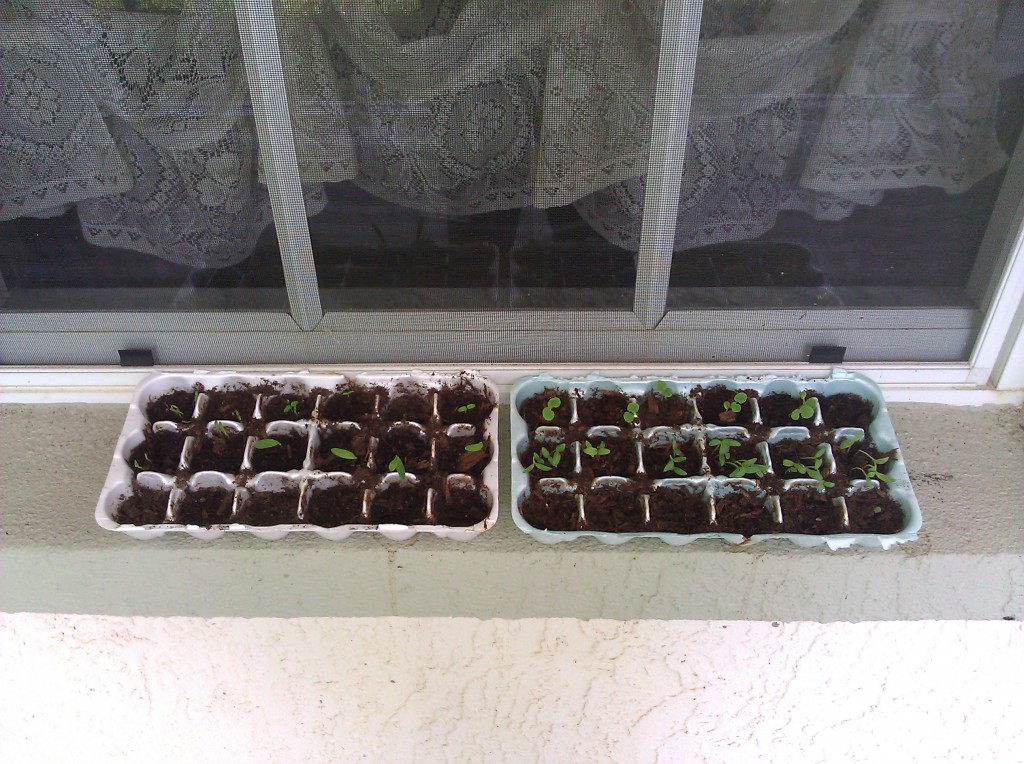 I decided to plant the veggies and flowers for my outside garden in some empty egg cartons perched on a window sill to sprout the seedlings first and then I will transfer to the garden sometime this week.
The picture above shows how they looked as of this morning. Not bad for a gardening novice!
I'll be tweeting and facebooking all about my garden's progress between now and my next gardening post, so follow my updates along with the other Real Food Media bloggers by being a fan of the Seeds of Change Facebook page and Seeds of Change on Twitter as well.  The special Twitter hashtag #sowingmillions is set up especially for everyone to tweet about their gardening successes, problems, and questions.
Happy Gardening!
Sarah, The Healthy Home Economist