How to legitimately reduce your chance of testing positive for Covid that is backed by a peer-reviewed study of nearly 200,000 people.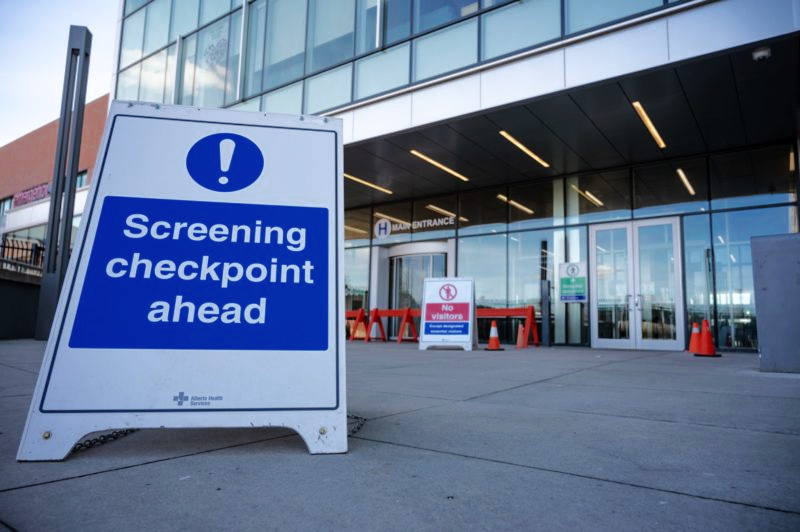 At this point, there's no shortage of studies showing that higher vitamin D levels beneficially impact all stages of COVID no matter what the variant.
This is not new information either.
Free Weekly Newsletter + Report on Secrets of Strong Immunity
Nearly a year and a half ago in September 2020, data from 14 observational studies had already demonstrated that healthy vitamin D blood levels significantly reduce the incidence and/or severity of COVID-19. (1)
Vitamin D Level and Covid Testing
What has not been sufficiently covered and is not well known is that optimal vitamin D levels SIGNIFICANTLY reduce your chances of testing positive for Covid too!
Now, don't get me wrong. I am not an advocate for Covid testing.
The pathological focus by governments around the world on positive tests (aka "cases") rather than hospitalizations and deaths has almost single-handedly generated a societal paranoia that has contributed greatly to the predicament we find ourselves in today.
In some states and areas of the world, however, regular Covid tests regardless of vaccination status continue to be required.
What's more, a single positive test in a household can wreak havoc by necessitating a one or two-week quarantine for the entire family!
If the Russian Roulette hamster wheel of Covid testing for school or work has you anxious, consider this huge observational study of nearly 200,000 American Covid patients.
Those with a Vitamin D level below 20 ng/ml (deficiency) were far more likely to have a positive Covid test than those with optimal Vitamin D levels of 55 ng/ml or higher.
This inverse relationship persisted across latitudes, races/ethnicities, sexes, and age ranges.
A total of 191,779 patients were included (median age, 54 years [interquartile range 40.4–64.7]; 68% female. The SARS-CoV-2 positivity rate was 9.3% (95% C.I. 9.2–9.5%) and the mean seasonally adjusted 25(OH)D was 31.7 (SD 11.7). The SARS-CoV-2 positivity rate was higher in the 39,190 patients with "deficient" 25(OH)D values (<20 ng/mL) (12.5%, 95% C.I. 12.2–12.8%) than in the 27,870 patients with "adequate" values (30–34 ng/mL) (8.1%, 95% C.I. 7.8–8.4%) and the 12,321 patients with values ≥55 ng/mL (5.9%, 95% C.I. 5.5–6.4%). (2)
This is great news!
If you or your child are required to get a Covid test for one reason or another, keeping your Vitamin D levels optimized will greatly reduce your chances of a positive result that would necessitate a lengthy, life-disrupting quarantine.
Use this Vitamin D Calculator to Help Optimize
As we enter the winter months, raising and/or maintaining optimal Vitamin D levels is of paramount importance, not just for avoiding colds/flu as well as ALL Covid variants, but also for avoiding that dreaded "positive test" that can have you and your entire family stuck at home for a week or more.
The first step is to assess your Vitamin D level and ideally, those of every household member as well. You can get a Vitamin D home test here very affordably without a prescription or trip to a lab.
This is important to know as some primary care physicians won't even order a Vitamin D test for you if you request one!
Second, use the Vitamin D calculator on this website to assess how much Vitamin D you need to get to your target rate.
Weight and current intake of Vitamin D are taken into account, both of which impact how much you should take daily.
My personal target is 50-60 ng/ml.
Note that some doctors such as Dr. Joseph Mercola recommend a vitamin D blood level between 60-80 ng/ml year-round. In Europe, these measurements are 150-200 nmol/L.
ALWAYS Take K2 with Vitamin D
If you choose to supplement with Vitamin D to get your levels up, don't forget to take Vitamin K2 as well. These two nutrients work synergistically to safely optimize your metabolic response.
How much K2? Sources are currently recommending 200 mcg of Vitamin K2 daily for those that supplement with 2500+ IU supplemental Vitamin D. (3, 4)
I personally supplement with 270-360 mcg of Vitamin K2 daily (fermented form MK7 as natto extract) during winter months with 5000 IU of Vitamin D (5 Vitamin D drops plus t tsp virgin cod liver oil).
I never supplement with isolated MK4 as it is synthetic and typically derived from GMO tobacco. Whole food sources of the animal form of K2 (MK4) are fantastic (such as butter oil, ghee, or emu oil) but you need to take quite a lot to get to 200 mcg.
If you need K2 brand recommendations, please reach out to me in the chatbox.
I take this one although there are other brands that are also excellent.
I cut this in half once Vitamin D rays return in the Spring. This amount maintains my D levels for my weight and size.
Retest After 90 Days
In my view, it is a good idea to do another Vitamin D home test after 90 days to see whether the supplementation level determined by the Vitamin D calculator is bearing fruit.
In other words, are your levels moving into the target range, and if you are already in the target range, are they staying there during the winter months when Vitamin D from the sun is virtually nonexistent.
Getting more people to understand the importance of healthy Vitamin D levels is critical to ending the Covid hamster wheel not just in our own communities, but around the entire world.
(1) Florida Surgeon General Promotes Nutraceuticals for COVID-19
(2) SARS-CoV-2 positivity rates associated with circulating 25-hydroxyvitamin D levels
(3) Vitamin D + K2 Dosing Chart
(4) Combine Vitamin D and Vitamin K Correctly