Suggestions for how to more quickly regain the senses of taste and smell after recovering from a coronavirus (COVID) infection.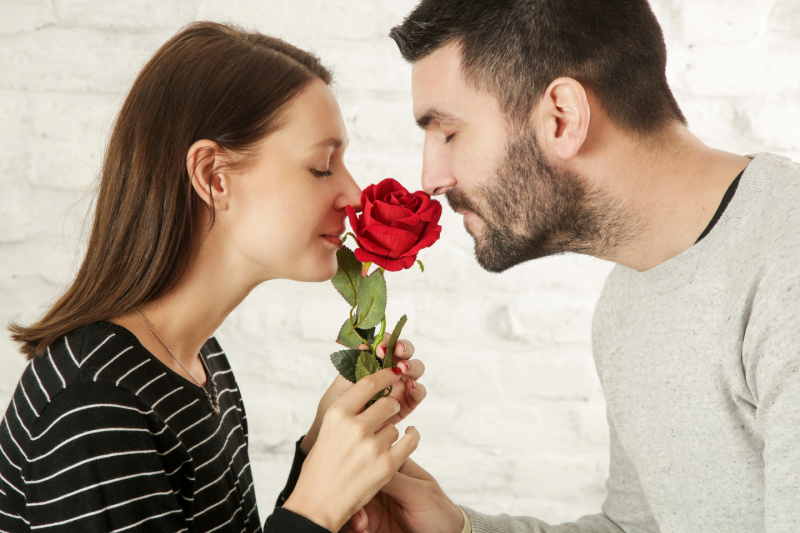 If there is one symptom that is the hallmark of "corona", aka COVID, it is the loss of taste and smell.
Loss of smell is clinically referred to as olfactory dysfunction or OD. Disruption in the sense of taste is called ageusia.
Free Weekly Newsletter + Report on Secrets of Strong Immunity
Sometimes, a person can lose the sense of smell but not the sense of taste due to a COVID infection. I know a few folks who describe this as their personal experience.
Most commonly, however, loss of smell greatly diminishes or eliminates entirely, the sense of taste too particularly where coronavirus infections are concerned.
How Often Are Smell/Taste Affected by COVID?
While not everyone with COVID experiences this symptom, the vast majority definitely do.
In fact, not losing these two senses is one big clue that the illness is something else like the flu.
According to a study published in the Journal of Internal Medicine, 86% of those suffering from mild covid experience loss of taste/smell. (1)
Those who suffer moderate to severe COVID are less likely to have this symptom, strangely enough!
Loss of Taste and Smell Can be Life Altering
I can personally attest to the fact that losing these two vital senses is very disturbing indeed!
Not being able to smell or taste anything affects appetite tremendously. I lost 8 pounds over the two weeks that my taste and smell were impaired!
If OD lasts much longer than a couple of weeks, it can be nothing short of life-altering.
For example, a middle-aged man I talked to at the supermarket recently told me that his taste and smell are still completely gone and he had Covid-19 over a year prior!
He explained to me that he used to be 250 pounds, and now is down to 150 pounds (very skinny!) simply because eating no longer holds any joy for him.
In addition, he told me that he has little variety in his diet anymore, eating mostly rice cakes slathered with dairy-free Cool Whip.
He favors this bizarre food combo because the texture appeals to him, and food texture has become all-important with taste/smell gone.
A very sad story indeed, but not that unusual, unfortunately.
In addition to drastic dietary changes, a loss of smell and/or taste can affect enjoyment of life in general.
"Smell and memory seem to be so closely linked because of the brain's anatomy", says Harvard's Venkatesh Murthy, Raymond Leo Erikson Life Sciences Professor and chair of the Department of Molecular and Cellular Biology. (2)
Many of us can describe how a certain smell will bring back a pleasant memory from our childhood or family vacation!
Types of Olfactory Dysfunction
Before I go into how to recover smell and taste as fast as possible post-COVID, let's go over the types of OD (with ageusia also typically present).
There are several types of olfactory dysfunction. I'm going to cover this most in-depth because it seems once smell is recovered, the sense of taste is regained as well.
Anosmia– Complete loss of smell
Hyposmia– Partial loss of smell
Parosmia– Distorted sense of smell. A common example of this post-COVID is that everything smells like fumes or ammonia.
When Does Impairment Occur?
Sense impairment can occur during or shortly after COVID.
In my case, I completely lost smell/taste about two days into my COVID infection. I already had a low grade fever, congestion and fatigue before sense impairment occurred.
Others lose it before any other symptoms manifest. It is the "canary in the coal mine" so to speak, that CV infection is present and more symptoms will likely follow.
Still others experience this strange symptom days or even weeks after recovery.
How Long to Typical Recovery?
Once these senses are impaired or disappear entirely, is not uncommon for people to still have issues months or even year or more later.
According to a study of 2500 people published in the Journal of Internal Medicine, 15% of people still have not recovered their senses of taste and smell 60 days after recovering from COVID-19.
Moreover, 5% of people are still experiencing OD a full 6 months later. (3)
One thing the study did not mention is that these senses tend to improve gradually over time rather than an all at once, magical return.
For example, I lost my sense of smell/taste completely for about 10 days or so. Over the next week, they came back gradually to the point where I was smelling and tasting the same as before.
Once I could smell and taste normally, however, I noticed that I got olfactory fatigue very quickly for about another month.
This means that the first smell of a rose, for example, was just as strong as ever. However, I couldn't smell a rose on the second or third sniff like I could before.
In other words, the smell was normal, but didn't last for long.
Normal time from first smell to olfactory fatigue took yet another few weeks!
Keep this in mind as you are observing your recovery using the suggested techniques below.
Recovering Taste/Smell Faster
Since loss of smell and taste take much of the joy out of cooking and eating, it is important for those of us who prepare meals from scratch for ourselves and our families to recover as quickly as possible!
I mentioned above that I lost 8 pounds in the two weeks I had no sense of taste or smell. On top of that, I certainly did not feel much like cooking!
Thus, I was very motivated to regain these two senses very fast, I can tell you!
Below are the strategies I used along with others that people I know used successfully as well.
Everyone in our family experienced olfactory dysfunction as well as ageusia during and post-CV. We all experienced similar recovery timeframe even though our COVID symptoms varied.
It is my opinion that the similar recovery of taste/smell occurred due to the similar supplement/therapy interventions we all used once the fever, fatigue, and congestion (or coughing) was gone.
While there are no studies I can find to date about scientifically proven ways to recover taste/smell after a COVID infection, hopefully, these strong anecdotal recommendations will prove helpful for you as they did for me and others.
I can also say that I have not yet met a person that took therapeutic steps to recover their sense of taste/smell that failed to regain function after a reasonable period of time.
In other words, if recovery is prolonged (more than a couple of months), once someone stopped waiting for it to happen and took conscious, active steps to encourage the process, that is when results occurred.
Supplements
Elemental zinc is the #1 supplement to take when you are working to recover function of your smell and taste senses.
Many people do not realize (no surprise since MSM doesn't ever mention it!) that the mineral zinc is critical to resistance to coronavirus. Most people with poor outcomes are deficient. (4)
Good zinc status helps ensure a mild infection.
Zinc is responsible for directly inhibiting virus replication by maintaining tissue barriers and blocking entrance to cells among other important immune functions. (4)
Thus, in the event of illness, zinc status can decrease as the body is using it up quickly.
In addition to minimizing COVID severity, zinc is also crucial for the function of smell and taste. In fact, the advent of this symptom is a red flashing warning light that you need zinc supplementation pronto!
Note that many doctors are unaware of the importance of zinc to proper functioning of the taste and smell senses.
Remember that gentleman that I talked to in the supermarket who had lost his taste/smell for over a year after recovering from Covid-19? Even though he had been to multiple doctors, not a single one mentioned zinc supplementation! I mentioned it to him, and he said he would definitely try it!
What Type of Zinc is Best?
According to Dr. Vladimir Zelenko MD,
I recommend elemental Zinc 25mg for prophylaxis, and elemental Zinc 50mg for treatment of Covid-19. Elemental Zinc doesn't exist in pill form, therefore you need to buy Zinc as a compound. It doesn't matter which Zinc you buy as along as you get the correct dose of elemental Zinc. The only caveat is that a person may be sensitive to one formulation and not to another. Therefore, if you get nauseous from one type of Zinc then switch to another to see if you can tolerate it better. (5)
Thus, any type of zinc is acceptable (with the exception of zinc oxide which has poor bioavailability according to some sources) as long as the manufacturer is reputable and the dosage is sufficient.
Synergistic Nutrients
According to Dr. Zelenko, Vitamin D and Vitamin C are important along with the elemental zinc. (6)
My research tells me that Vitamin K2 and Vitamin A are important to balance the Vitamin D. I took Vitamin D drops (5 per day), cod liver oil (1 tsp per day), K2 (180 mcg/day) and desiccated liver (4 capsules) every day until smell and taste resumed normal functioning.
If you need brand recommendations, please refer to the supplement section of my shopping guide or reach out via the purple chatbox to dialogue with me directly. I'm also happy to vet whatever brand of these supplements you may have on hand already. 🙂
Why did I take cod liver oil if I was already taking D drops and desiccated liver (for Vitamin A)? I took it for the additional anti-inflammatory effects from the unrefined omega-3 fats.
Chiropractic Adjustment
After scanning some of the comment sections on websites discussing loss of smell and taste, a number of people said that a chiropractic adjustment, particularly of the cervical area, was helpful to them.
Since chiro is a relatively cost-effective therapy for most people to get access to in their community, I thought I would mention it.
Note that a hydromassage chair can also be helpful if you don't have a chiropractor currently. Our local gym has hydromassage chairs in all the locations we've visited. A ten minute session, in my opinion, gives you a gentle chiropractic adjustment (including the cervical area) while enjoying the heat/pressure of the massage.
Olfactory Training
While I did not use essential oils in my recovery, I know those that did with successful results.
There are four classic essential oils commonly used in olfactory training, aka "smell recovery":
Many EO brands are excellent. I recommend using the best quality your budget can afford.
Physical Therapy for Your Nose
Once you have a bottle of these four EOs listed above, use the following method for "retraining" your ability to smell.
It's like physical therapy for your nose!
Open a bottle and hold it a few inches away from your nose.
Take gentle sniffs for about 20 seconds. While you're doing this, focus on your memory of what the oil smells like and any good emotions associated with it.
Pause and take a few breaths without attempting to smell anything.
Move to the next essential oil and repeat the process.
Continue until you've sniffed all four EOs.
One study from 2015 indicated that switching out the scents used in smell training every 12 weeks may result in more improvements than using the same ones for 4-6 months. (7, 8)
Note that whatever you use for smell training, avoid the use of perfumes, colognes and other artificial scents. Sniffing these types of scents can potentially do more harm than good!
Use only strong, natural scents like essential oils, flowers, coffee, chocolate, garlic etc.
Note that once your smell returns, your taste will likewise since the food experience and optimal functioning of the taste buds on the tongue depends primarily on smell (with the exception of texture which is tactile in nature).
(1, 3) Prevalence and 6-month recovery of olfactory dysfunction: a multicentre study of 1363 COVID-19 patients
(2) What the Nose Knows
(4) The Potential Impact of Zinc Supplementation on COVID-19 Pathogenesis
(5) Zinc FAQ
(6) Treatment Protocol
(7) Smell Therapy after COVID-19
(8) Smell Training