by Sarah TheHealthyHomeEconomist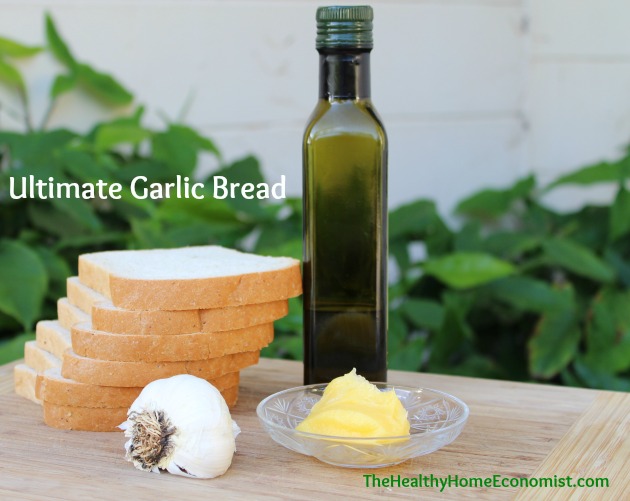 I view bread thusly:  it is the ideal vehicle for getting loads of healthy fats into your children quickly, easily and with no fuss!
We don't eat a lot of bread in our home, about two loaves per week for a family of five. But, when bread is served, it is loaded with healthy fats to the point where the calories in the bread are far exceeded by the healthy fats it is topped with!
One particular fave in my home is garlic bread with dinner. I've found that garlic bread goes with just about any dish even those you might scratch your head about like fish.
24 Comments