by Sarah TheHealthyHomeEconomist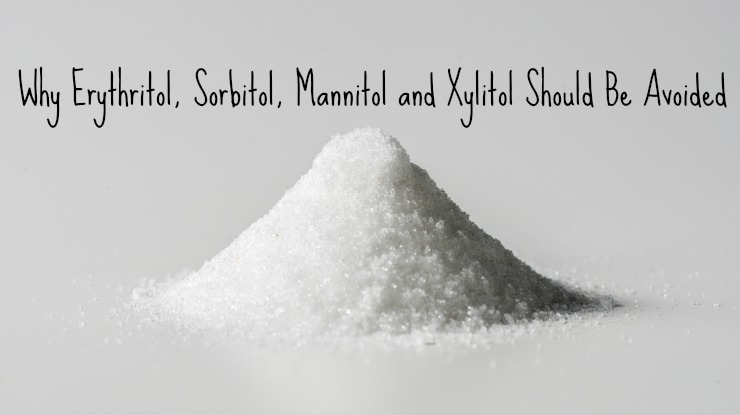 The growing diabetes epidemic has spawned a whole new industry of alternative sweeteners called sugar alcohols that consumers view as healthy because they are not artificial like aspartame. These products with low glycemic indexes are aggressively marketed to the overweight and those with insulin problems as ideal sugar substitutes because they are derived from natural plant based sources.
These sugar alcohols, also known as polyols, are interestingly comprised of neither sugar nor alcohol. The most familiar of these are xylitol, erythritol, mannitol, and sorbitol.
23 Comments