by Sarah TheHealthyHomeEconomist
November 20, 2014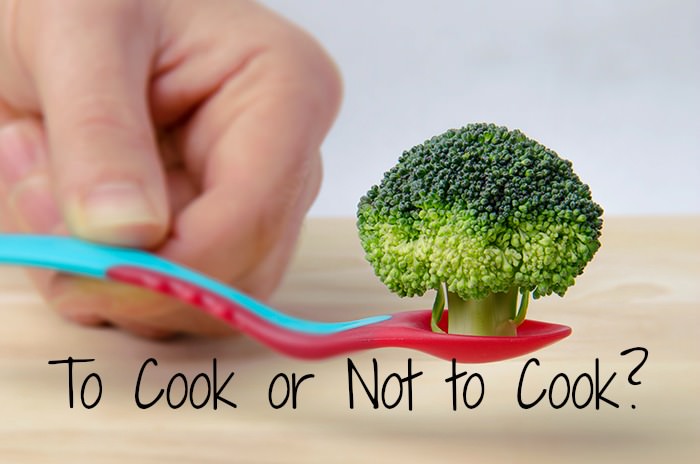 If I stop by the raw juice bar at my local healthfood store late in the day, I always request a thorough clean-out of the commercial sized juicer before my favorite organic raw juice blend of carrots, celery, beets, cucumber and half an apple is prepared.
This is because the juicing that has been occurring all day long prior to my arrival is typically very heavy on the cruciferous vegetables – primarily raw broccoli and kale. In fact, so many people come in ordering green drinks containing raw broccoli that there is a huge bin of bare broccoli stalks sitting on the back counter.
The juicer clean-out assures that no leftover raw broccoli juice or pulp gets in my juice. If it does, I get a terrible stomach ache and usually a temporary bout of nausea.
The truth is, raw cruciferous veggies like broccoli, cauliflower, cabbage and kale are not at all easy to digest for a lot of people even those with strong digestion. The reason is the high fiber content of this particular class of vegetables.  This fiber, called cellulose, makes these vegetables hard to handle in raw form.
When a food is difficult to digest, this also makes it problematic for the body to fully extract the nutrition. This is why nutritional pioneer Dr. Weston A. Price always suggested lightly cooking vegetables in butter before consuming them and recommended the practice in a letter to his beloved nieces and nephews early in the last century.
The cooking serves to soften and break down the plant fiber, and the healthy fats in the butter improve nutrient absorption. Research out of Iowa State and Purdue University has confirmed the wisdom of Dr. Price's recommendation, as the nutrition from vegetables has indeed been found to be more readily absorbed in the presence of fat.  So much for the supposed wisdom of lowfat salad dressing!
Now, research is confirming the traditional wisdom of cooking your crucifers too.
1 Comments