Several of my Real Food Media blogging friends are having a 40% off blow-out sale on their classes/e-books/menu plans through this weekend only.
Here's where to go to check them out and get a good start on that Holiday shopping for your health conscious friends and family (use coupon code BLACK40):

Sarah
The Healthy Home Economist holds a Master's degree from the University of Pennsylvania.
My friend Jenny over at the fantastic blog Nourished Kitchen is accepting enrollments right now for the Fall semester of her How to Cook Real Food E-Course.
If you love the how-to videos I post on this blog, you will love Jenny's class as How to Cook Real Food offers 45 videos and over 100 recipes for you to really dig in and make the Real Food Lifestyle work for you and your family.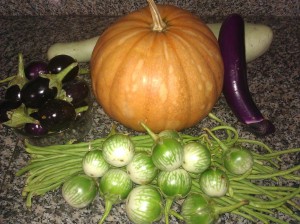 I've never had much luck growing a garden in Florida past mid to late June.  It just gets too hot and the bugs are so plentiful that anything that does grow gets scorched or eaten by pests.
Enter my fabulous local produce farmers Jon and Debbie Butts.
Jon and Debbie own and operate EcoFarm,
It started with a few small holes. The next day, entire leaves were shredded .
Something was munching down on my corn plants!
At first, I thought it might be caterpillars.  I carefully lifted each corn leaf strand to see if any insects were lurking underneath.
Nothing.
What in the world?  
My friend Kristin over at Food Renegade – a fellow Real Food Media blogger – is currently accepting enrollments for the Summer semester of her Real Food Nutrition and Health E-Course.
This course is geared for children ages 12 and up to teach them the principles of Real Food and how what we eat determines our health.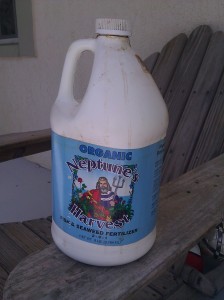 Soil in Florida is very sandy and low in minerals. Growing anything in such soil can be a real challenge, especially for novice gardeners.
Fortunately, there is an organic nursery in my community that has provided me with excellent advice over the years on how to overcome the difficulties of growing edible plants in sandy soil without resorting to chemical fertilizers.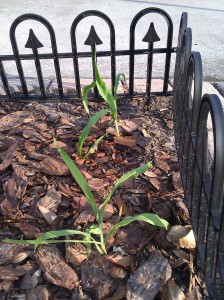 When I received my seed packets from Seeds of Change, I immediately picked out the package of broom corn to plant as I knew that corn does well in very hot conditions. Since I was planting in late spring in Central FL, I figured that hardiness would be very important if the plants had any chance at all of survival through the very long,