by Sarah TheHealthyHomeEconomist
January 23, 2012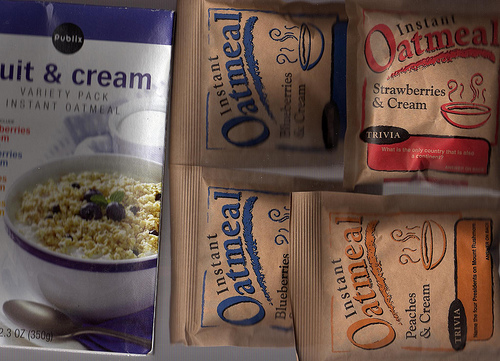 Do you cook oatmeal in the microwave, quickly poured out of convenient, ready to use packets?  Do you think this is a healthy start to the day?
Reality Check: Ripping open a package of instant oatmeal, pouring it in a mug with some water and nuking it in the microwave for a couple minutes is NOT a nourishing breakfast!
Don't get me wrong here – oatmeal can and should be a healthy breakfast!
How you cook oatmeal, however, is the critical step that most people completely miss and which determines how much nourishment and benefit you will actually derive from the experience.
Preparation also determines how long the oatmeal will fill you up.  What good is a bowl of oatmeal if you are hungry again and ready for a donut fix by 10am?
194 Comments