by Sarah TheHealthyHomeEconomist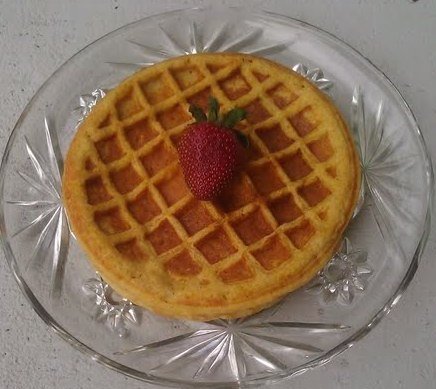 Our family loves my Belgian waffles recipe using sprouted flour.  Belgian waffles are our family's breakfast of choice most weekends and the kids almost always request them as their special birthday breakfast.
I've tried so many different Belgian waffle recipes over the years, I've honestly lost count.  I've made them with various flours as well including kamut, spelt, soft white wheat, einkorn, rice, oat and various flour blends in between. Perhaps you've even tried the soaked waffle recipe I posted awhile back.
My favorite  classic Belgian waffles recipe is the one by Chef Emeril Lagasse. To his credit, Emeril's recipe calls for real eggs and butter which many of the modern waffle recipes do not.
52 Comments