by Sarah TheHealthyHomeEconomist
February 13, 2014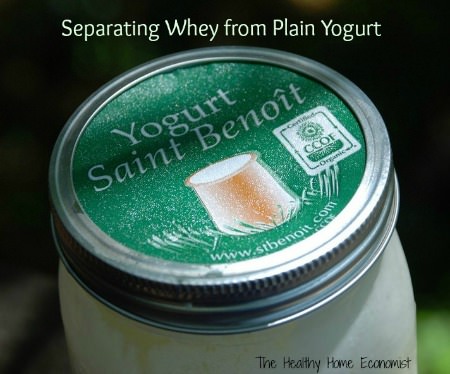 Whey in its liquid and whole food form is the ideal starter for probiotic rich, health enhancing fermented foods and drinks.
Liquid whey is most easily and economically obtained from raw milk that has naturally soured, or clabbered, on the kitchen counter. Clabbered milk is a very useful item for the traditionally minded cook and has the consistency and taste of drinkable style yogurt. In this video, I show you how this process works.
Unfortunately, not everyone has access to raw milk which may seem to preclude the use of unprocessed, liquid whey for fermentation purposes as it is not commercially available.
31 Comments