by Sarah TheHealthyHomeEconomist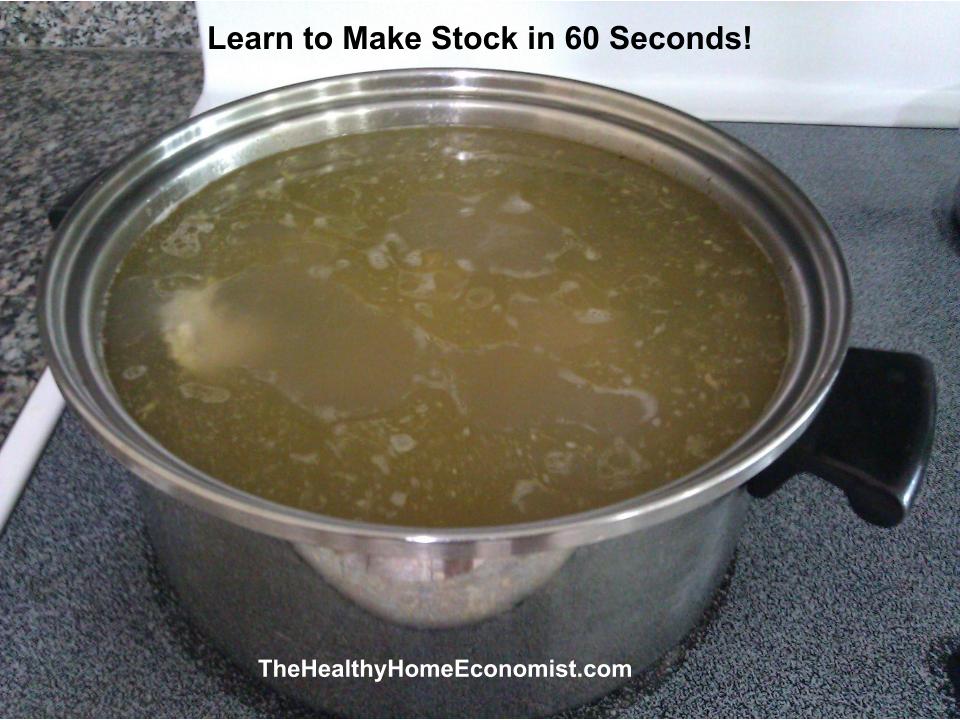 One of the most important tasks I tackle each holiday comes after the meal has been eaten, the guests have gone home, and the dishes washed and put away.
The health promoting aspects of making mineral rich stock with the leftover bones of the holiday turkey cannot be overestimated and so I absolutely wanted to include it in the final Turkey Tips segment I filmed for Gayle Guyardo, anchor of the NBC News Channel 8 Today television show.  This tip which aired yesterday was a challenge to film as I only had one minute to talk about the benefits of stock and also show how to make it!
64 Comments