by Sarah TheHealthyHomeEconomist
May 5, 2013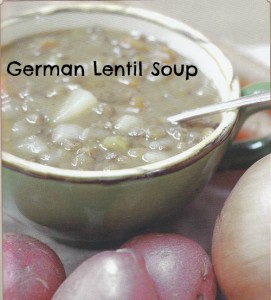 Lentil soup is a regular feature on the menu in our home.  The reason?  All 3 kids like it, along with Mom and Dad!
With many of my other soups, only one or two of the children like it but the third does not.  It's so nice to have a go to soup made with nourishing, homemade broth that no one is going to complain about and everyone will eat up with smiles on their faces!
As a bonus, lentils are also perhaps the most nutritious of all legumes.
8 Comments