by Sarah TheHealthyHomeEconomist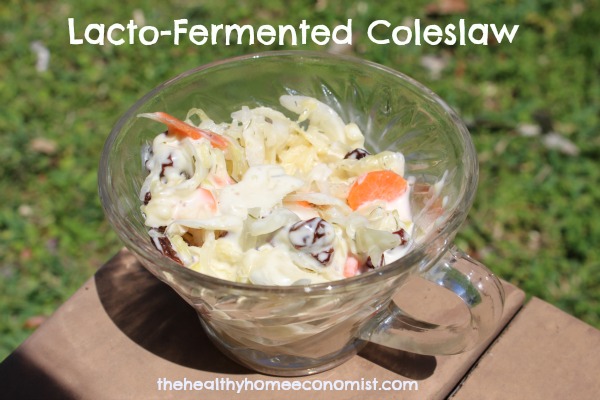 I just love coleslaw, or slawwww as we say in the South.
Basic slaw, German slaw, Asian slaw – you name it.   It's all yummy to me.
The primary ingredient of coleslaw is shredded raw cabbage. Unfortunately, as any woman who has breastfed knows, for those first few months, cabbage is a no-no for Mom to eat as it frequently produces a lot of gas in a breastfed infant particularly if the cabbage is raw.
Cabbage is part of the cruciferous family of vegetables which also includes broccoli, cauliflower and bok choy among others.
27 Comments