by Sarah TheHealthyHomeEconomist
February 6, 2013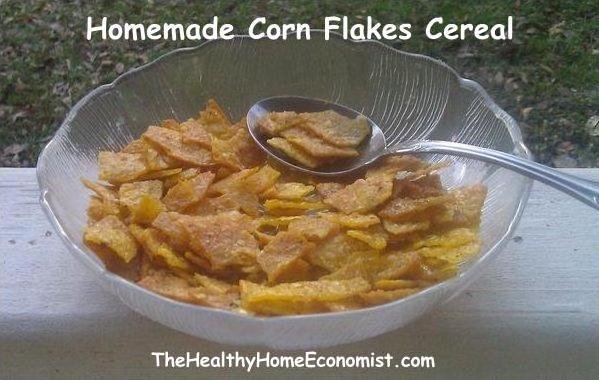 Giving up boxed breakfast cereal from the store is without a doubt one of the hardest tasks to accomplish after a Traditional Diet is adopted.  I was the Boxed Breakfast Cereal Queen before opting to get off the processed food train some years ago. I would eat organic cereal morning, noon, and night.  I particularly loved having a bowl before going to bed in the evening.
Can you believe I actually thought this practice was good for me?
Unfortunately, I learned that my boxed breakfast cereal habit, even though it was organic cereal, was far from healthy.
The problem is not with the ingredients themselves, which are simple and seem "whole" enough in the case of organic cereal. The unhealthy aspect of boxed cereal is due to the violent processing required to manufacture it.
62 Comments