by Sarah TheHealthyHomeEconomist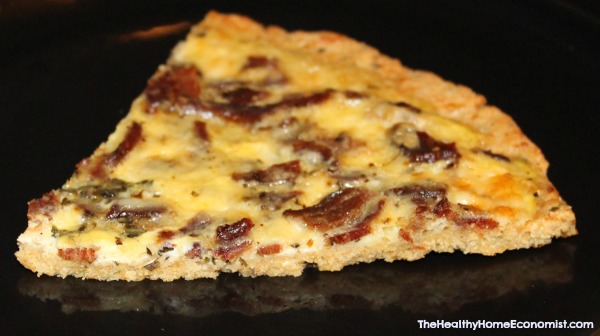 For many folks, the words breakfast pizza may bring to mind a slice or two of cold pizza left in a cardboard delivery box, precariously perched on a living room end table or sofa from a late night party the previous evening.
While this kind of breakfast pizza may be rather popular with college students, it is not the type a Real Foodie would be blogging about!
I'll admit that the term "breakfast pizza" has never been a particularly appetizing description of desirable morning fare to me – that is until I sampled the egg and bacon pizza at Wolfgang Pucks in the Chicago O'Hare International Airport recently.
22 Comments